THE GOOD IDEA
STAND COSMOPROF 2023
Curare la veste grafica e l'allestimento stand del leader del merchandise sostenibile.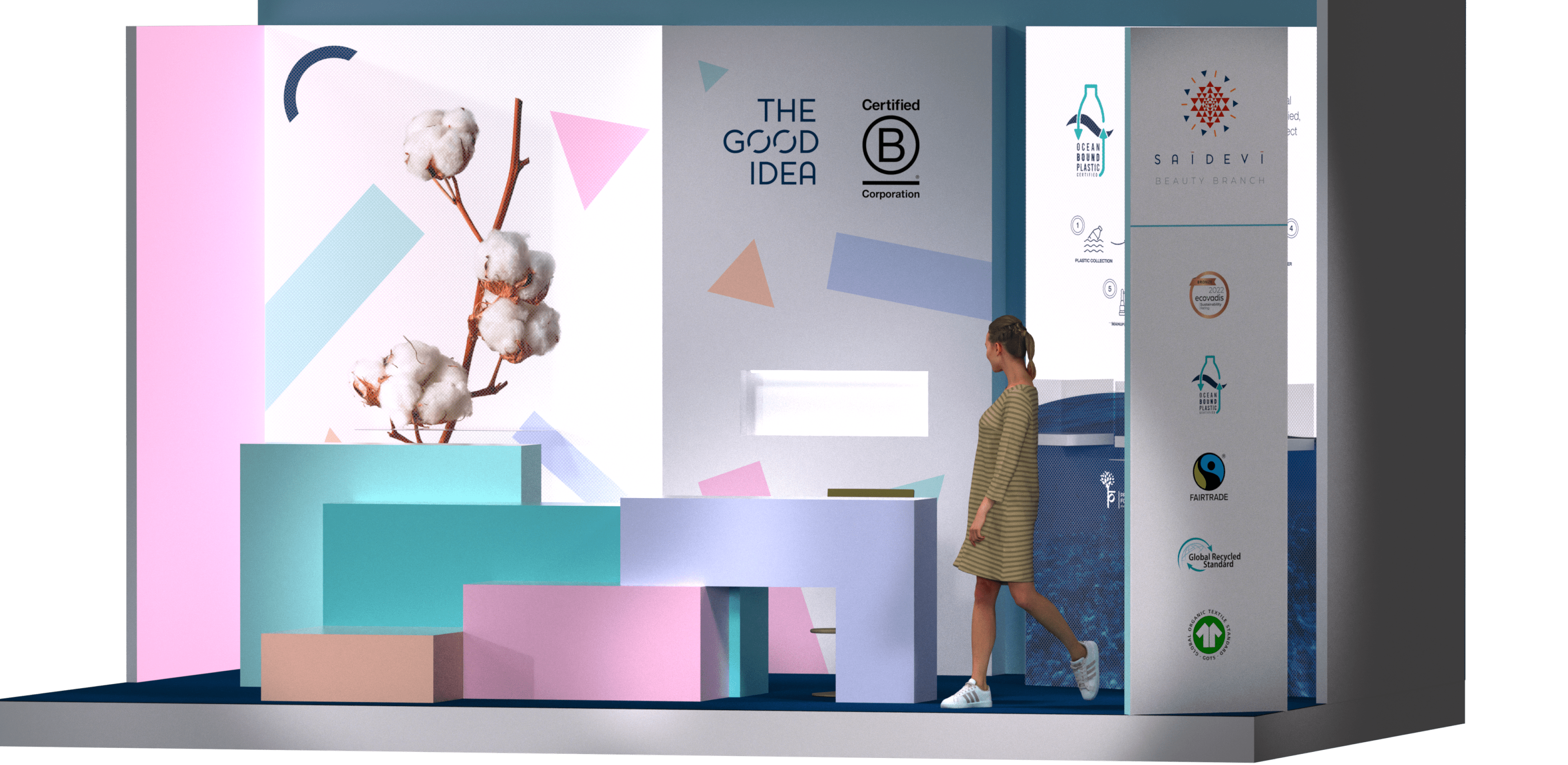 Cosmoprof è la fiera mondiale del beauty e della cosmetica che si tiene ogni anno a Bologna. Per l'edizione 2023 The Good Idea, azienda B-Corp leader nel settore del merchandising, vuole presentarsi con una veste che valorizzi i pillar di sostenibilità trasferendoli su Sai Devi: beauty branch specializzata con know-how decennale, un punto di riferimento nel settore beauty per prodotti di alta qualità e dal design personalizzato, sia per articoli promozionali sia private label.
Scegliendo i toni pastello più di tendenza nel mondo beauty, abbiamo curato l'allestimento dello stand partendo da un lavoro di direzione creativa in grado di far convergere immediatezza di messaggi e funzionalità dell'area espositiva. Strutturando il format grafico con campiture neutre intervallate da icone descrittive, tratti geometrici e una full image di un ramo di cotone, è stato possibile esprimere i concetti di innovazione ed esperienza in uno storytelling che parlasse di attenzione all'ambiente, ricerca e sviluppo, ciclo di vita dei prodotti.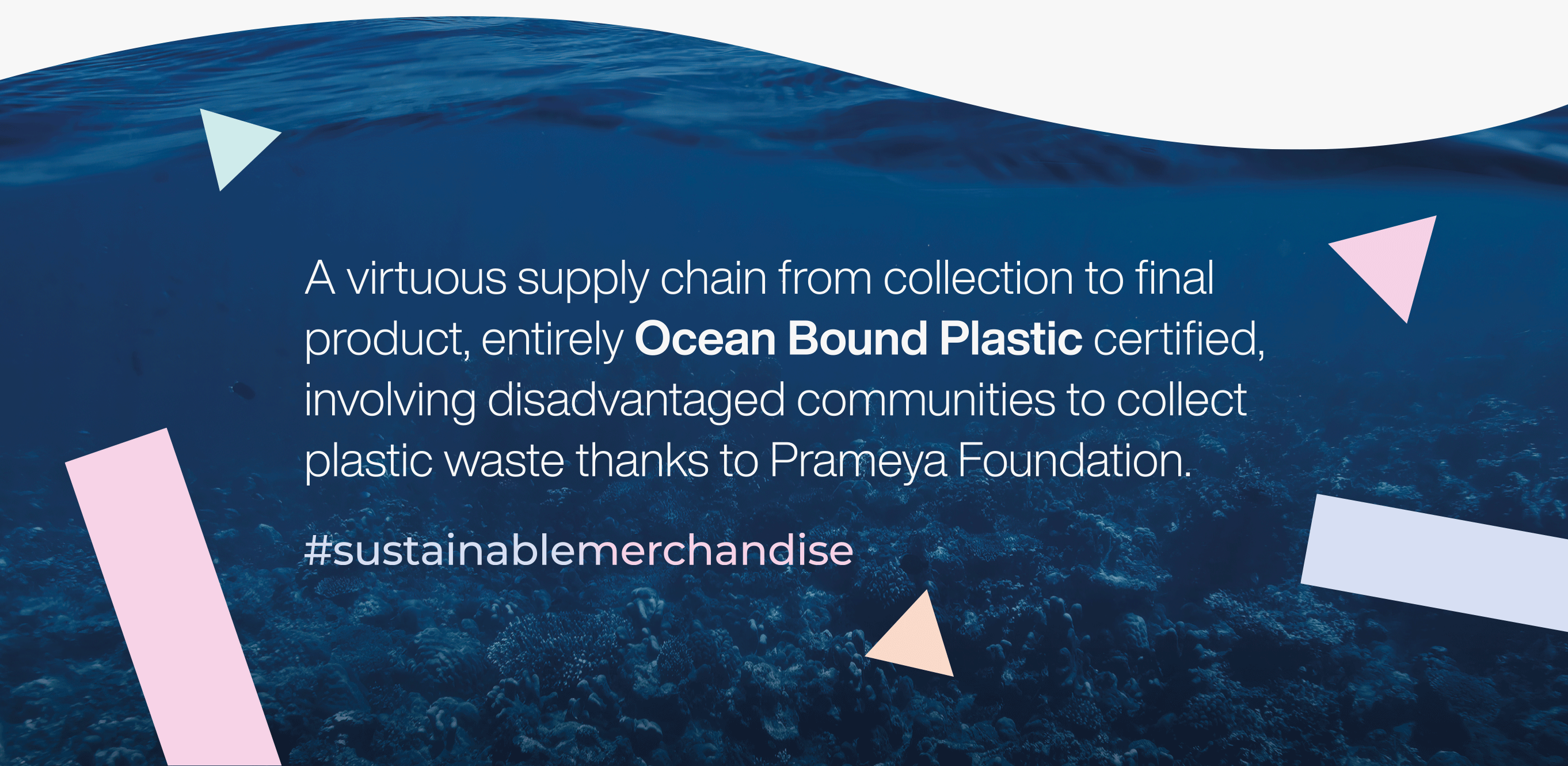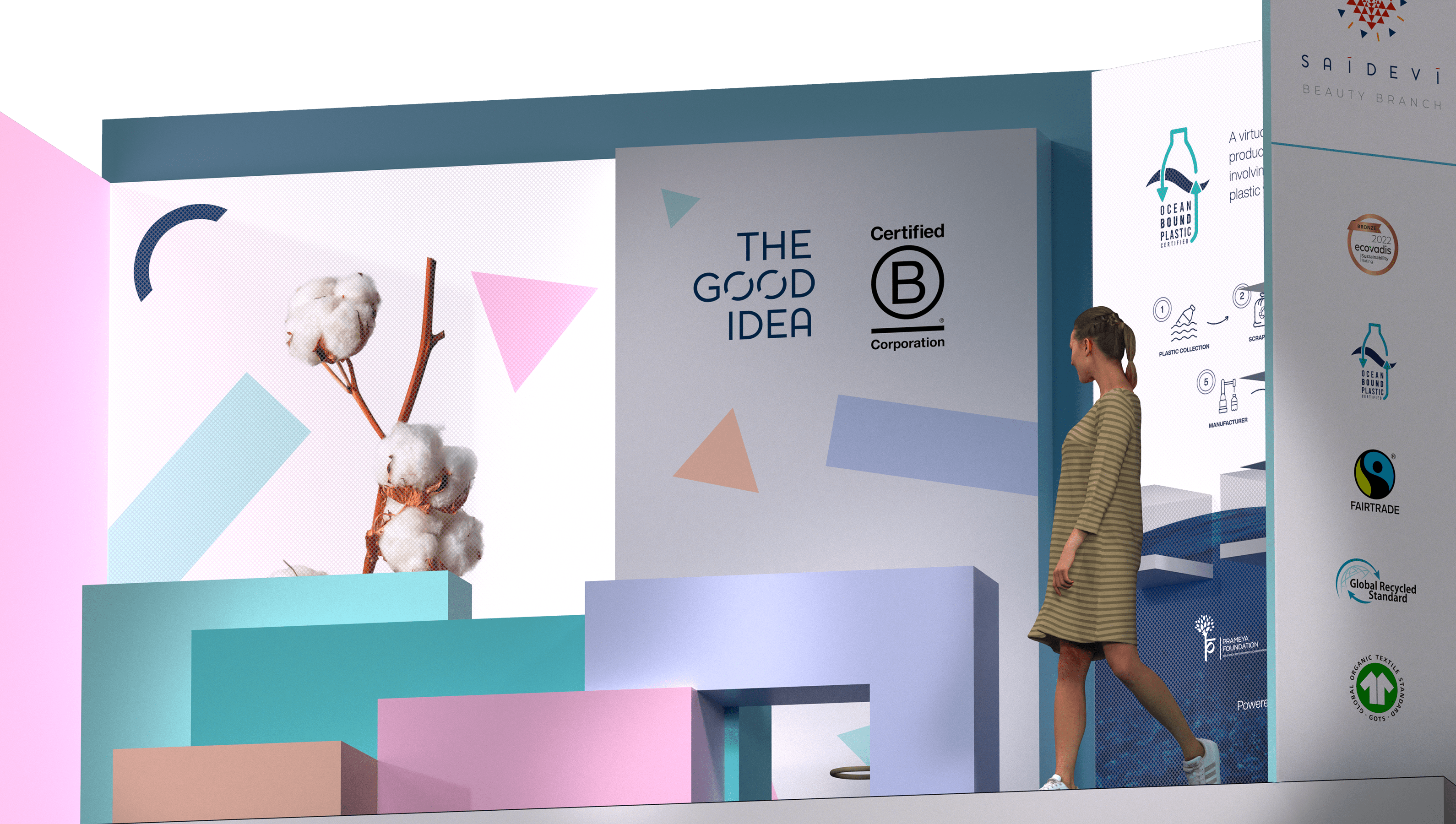 Managing Director
Marco Venuti
Account Manager
Giulia Martinis
Art Director
Flavio Milazzo
Art Direction
Stand design
Accounting