Create extraordinary contents for the most important event in the history of this energy giant.
Open Power is Enel's new vision. A radical change accompanied by a new logo and a new identity. For the global presentation which took place in Madrid, Enel asked us to design the event, create impacting visual material and showcase the brand's new message.
We extracted the key elements from the accurate identity study carried out by Wolff Olins in order to develop an immersive journey that begins with a video during the opening of the event and extends to totems and stage walls. A contemporary visual story that mingles colour and motion to enchant the audience.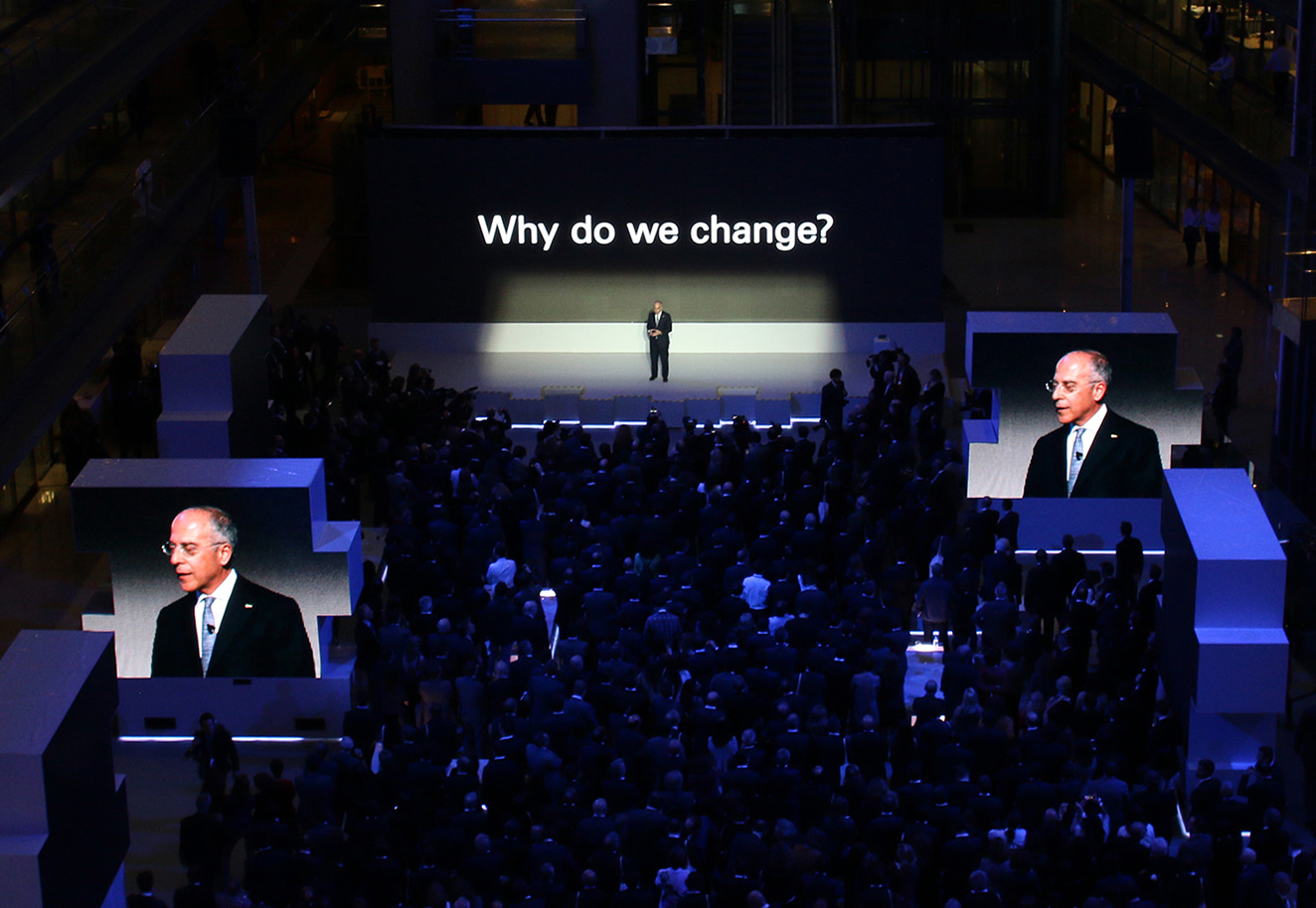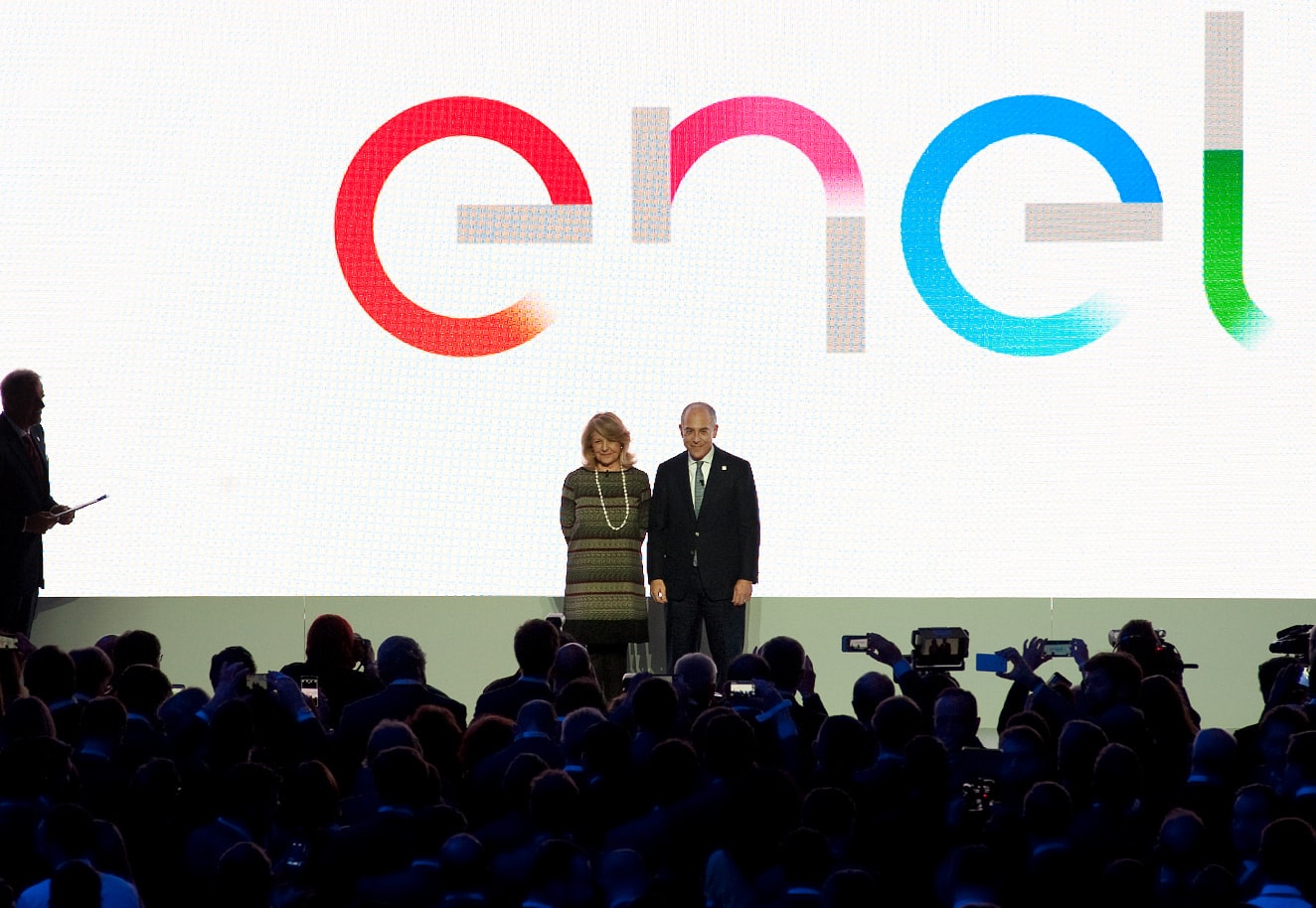 A CURSOR THAT ACTS AS A GUIDE, A COMPANY THAT OPENS UP, CHANGES AND GROWS: WELCOME TO THE FUTURE OF ENEL.
Our opening video is a hymn to simplicity. Starting from the cursor, key element of Enel's new visual identity, we created minimal and perspectival visuals. The storytelling moves along with brief and concise statements. Through step-by-step logical reasoning the heart of Open Power's philosophy is revealed. It reveals itself as a deep consciousness.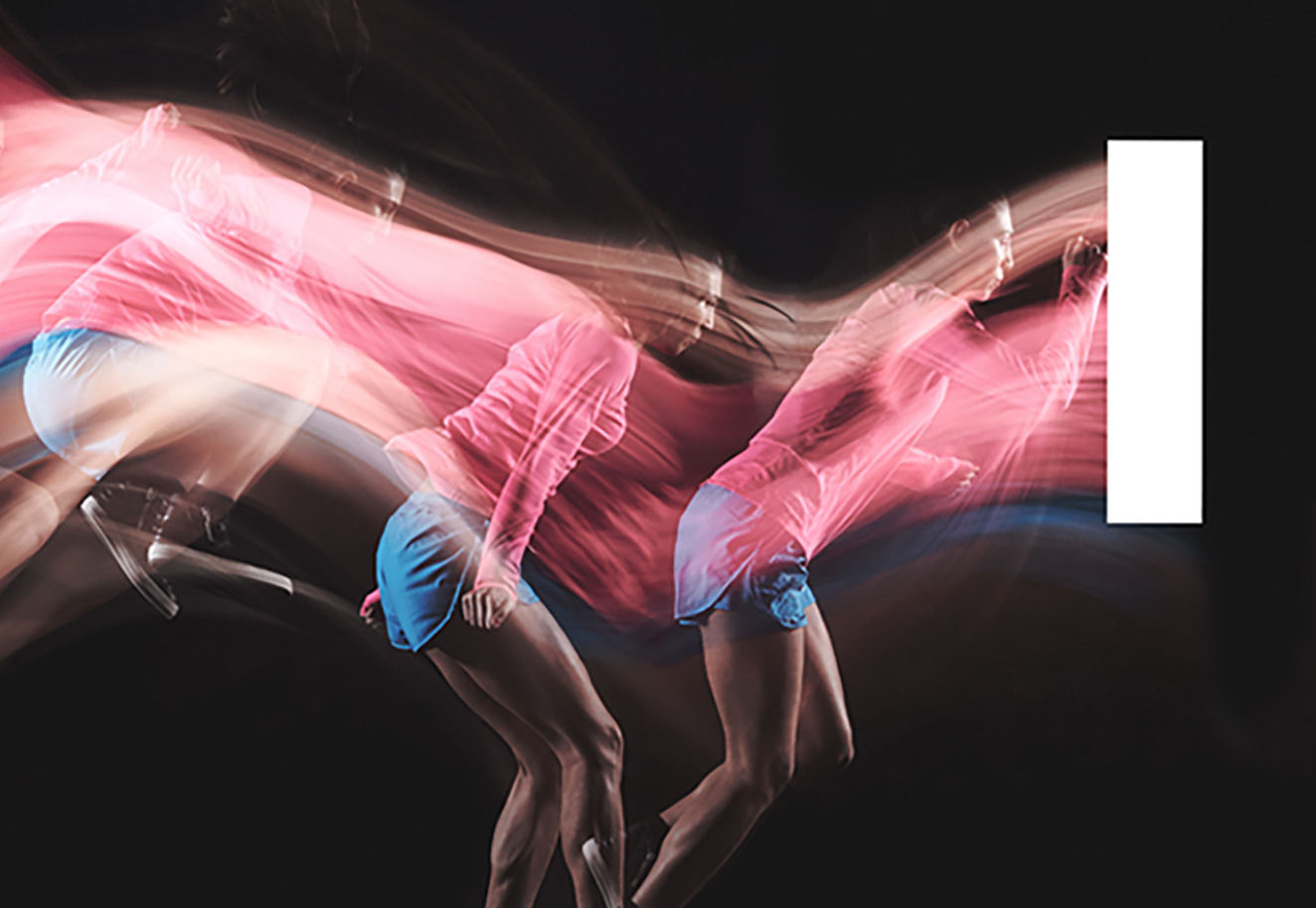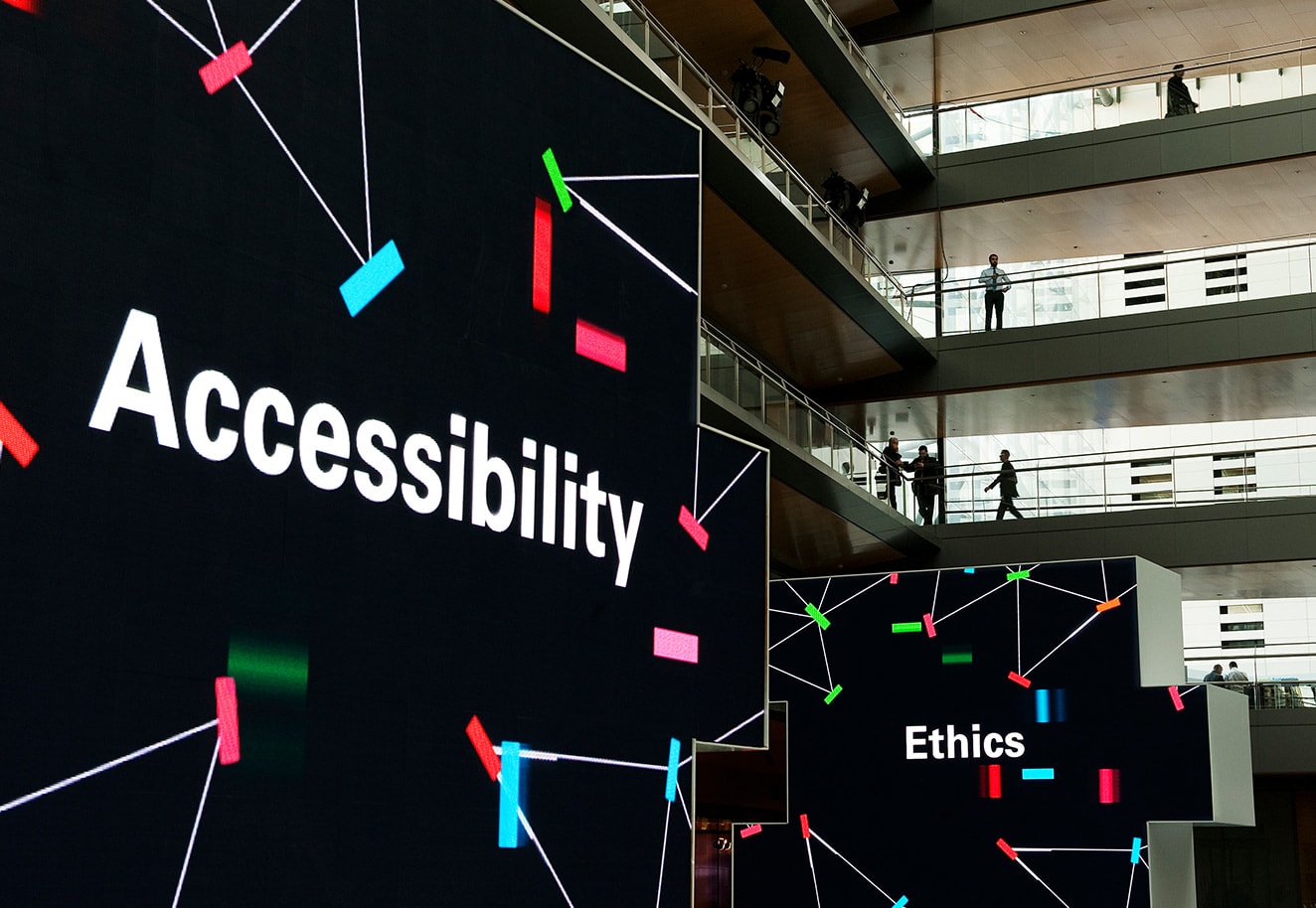 THE WHOLE WORLD HAS WITNESSED A NEW WAY OF PRESENTING ENERGY AND ITS INFINITE OPPORTUNITIES.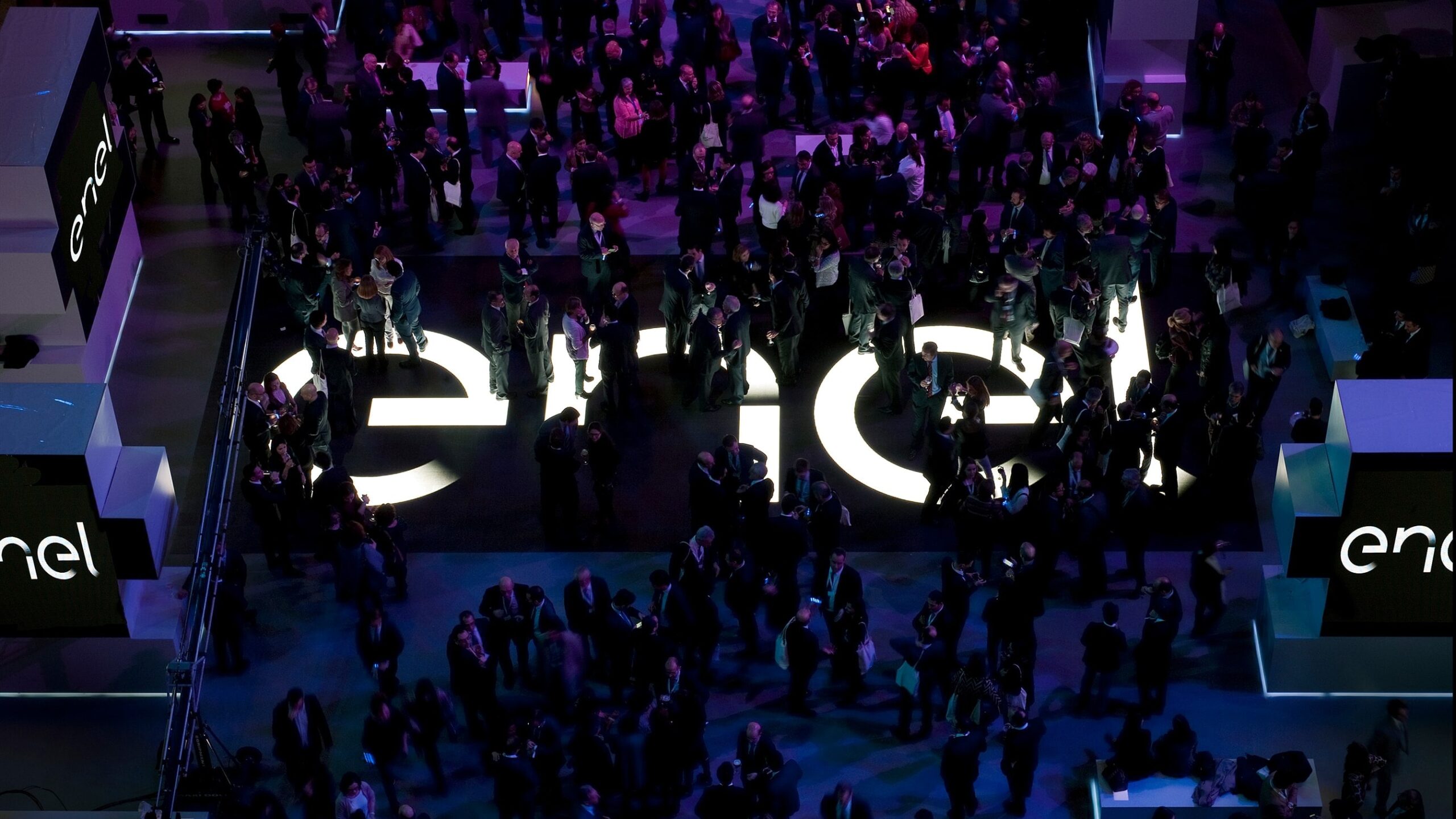 Countries in Live Streaming
Creative Direction
Gioia Riccioni
Eduardo Coradini
Copywriter
Andrea Poggioli
Managing & Accounting
Paola Caridi
Project Manager
Massimo Putzu
Graphic, Motion & Video
Gioia Riccioni
Michela De Spagnolis
Ines Somai
Giuseppe Ferrillo
Alessandro Marchese Ragona
Giuseppe Coccoli
Cliche Video
Art Direction
Event concept & Design
Naming & Copywriting
Motion Graphic 3D/2D
Interactive presentation
Video content
Project Management