Redesign Europe's largest textile producer's web identity.
70,000 square metres, 400 employees, 40 million metres of textiles produced per annum, 8 branches worldwide. In under 50 years a small business in the province of Frosinone grows to become Europe's leading textile producer for workwear. We told the story of their metamorphosis by portraying the market leader through this web identity.
Corporate website and e-commerce website development. A website with two souls faced us with a challenge. We concentrated on two aspects: the product database and architecting the information, in order to design a fluid and responsive experience while navigating the immense choice of products, contemporarily creating new photographic content by taking care of the photo shoots and the art direction.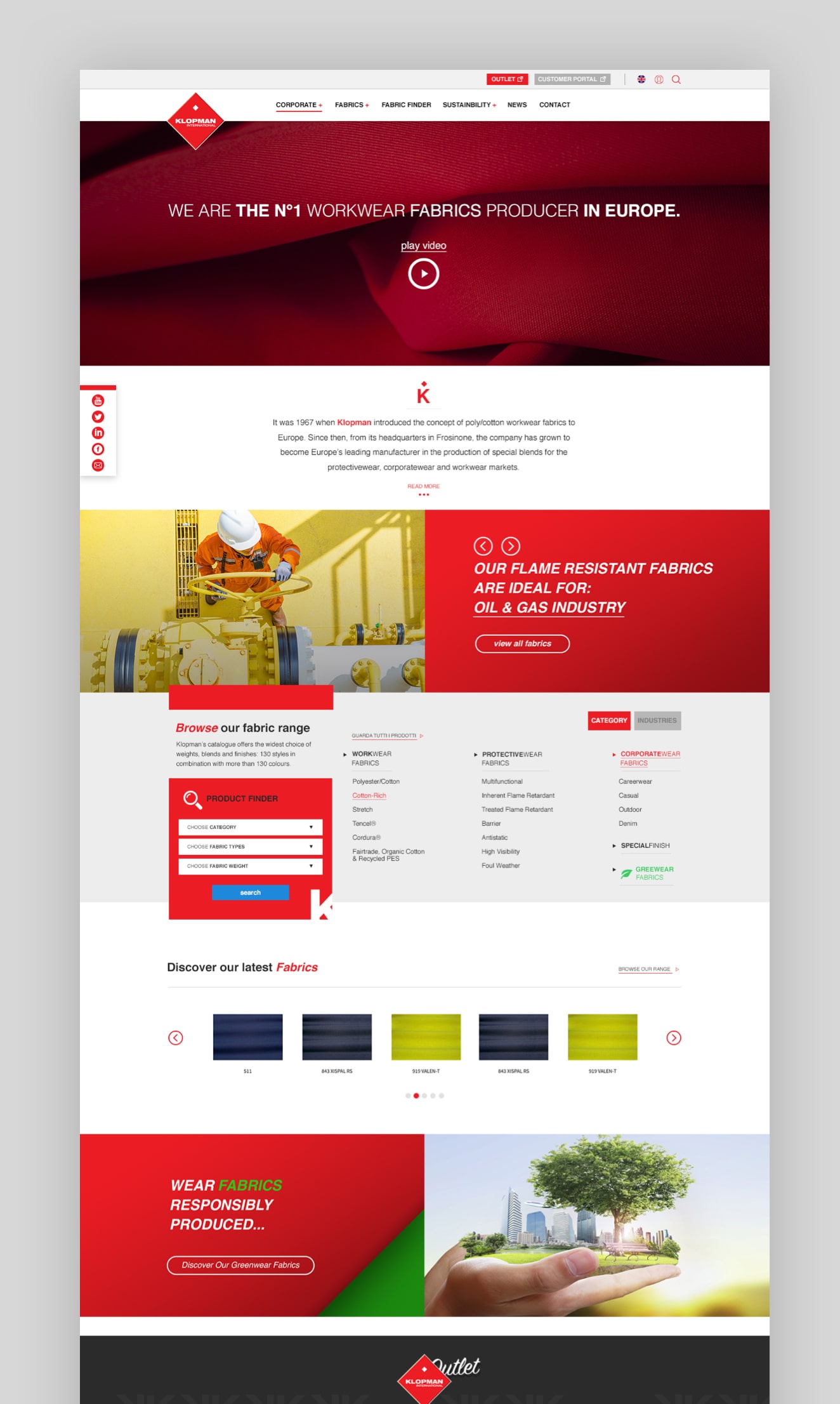 WE REDESIGNED THE WEB IDENTITY FOR A MARKET LEADER.
A clean and substantial look&feel reflects the information architecture and conveys assertiveness to the corporate website.
The website's institutional pantone reflects the recurrent colours within Klopman headquarters.
INFORMATION ARCHITECTURE.
Reorganizing content and database hierarchy was central to the digital strategy.
The business website was designed to be 100% responsive, adapting all photo and video content to mobile format.
Contemporary corporate storytelling. Impacting visual and copy contents tell the story of an international success.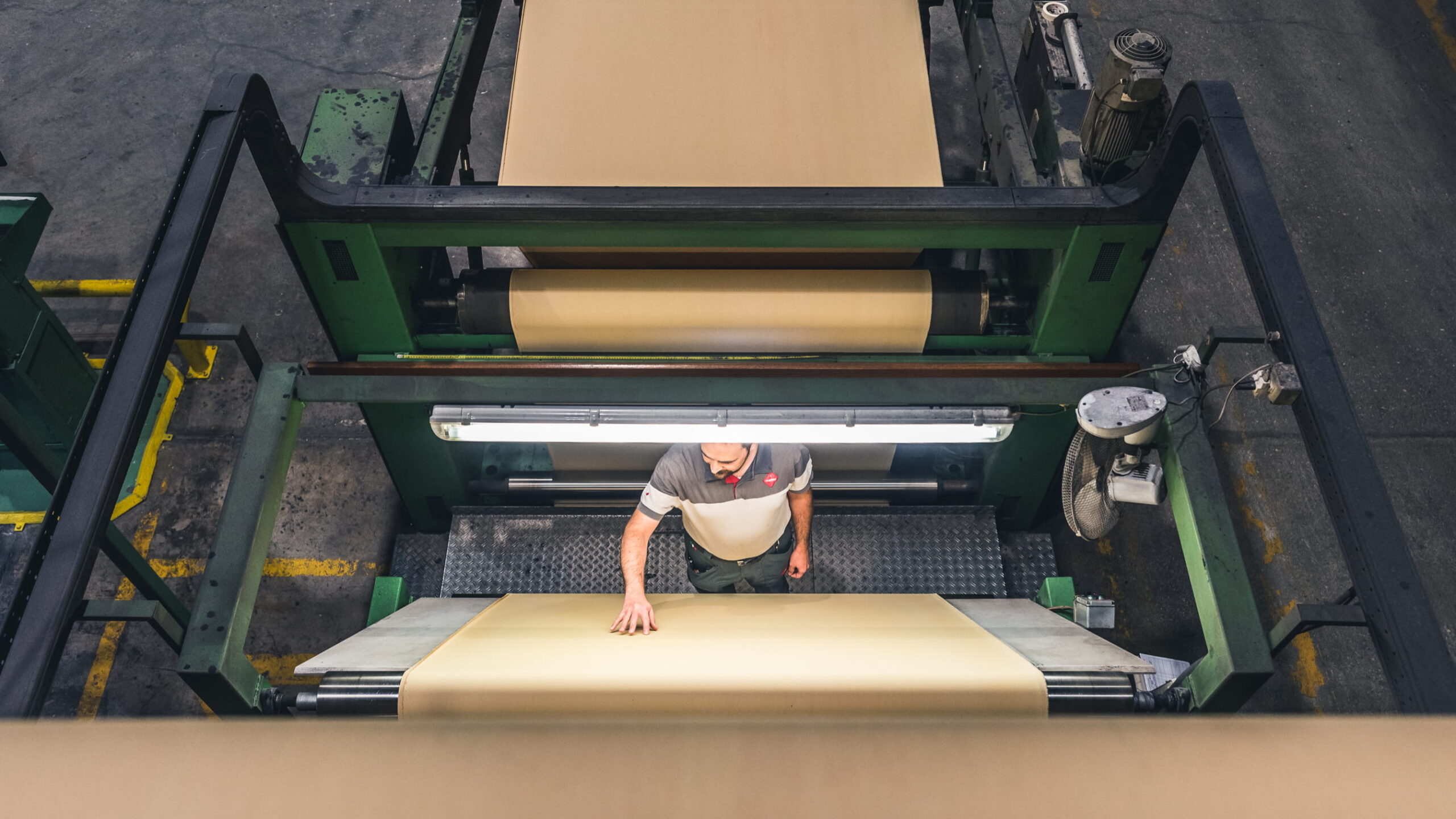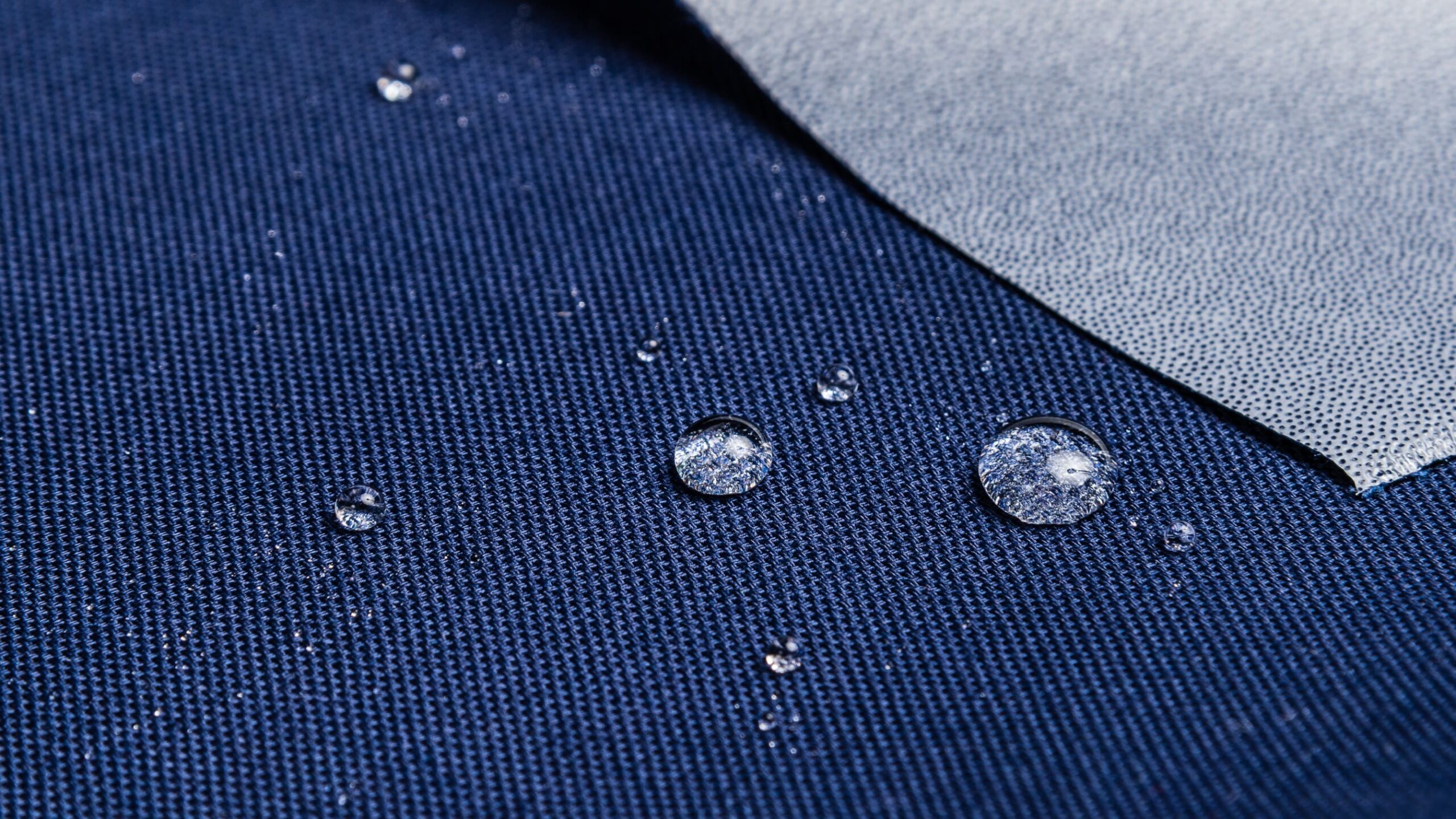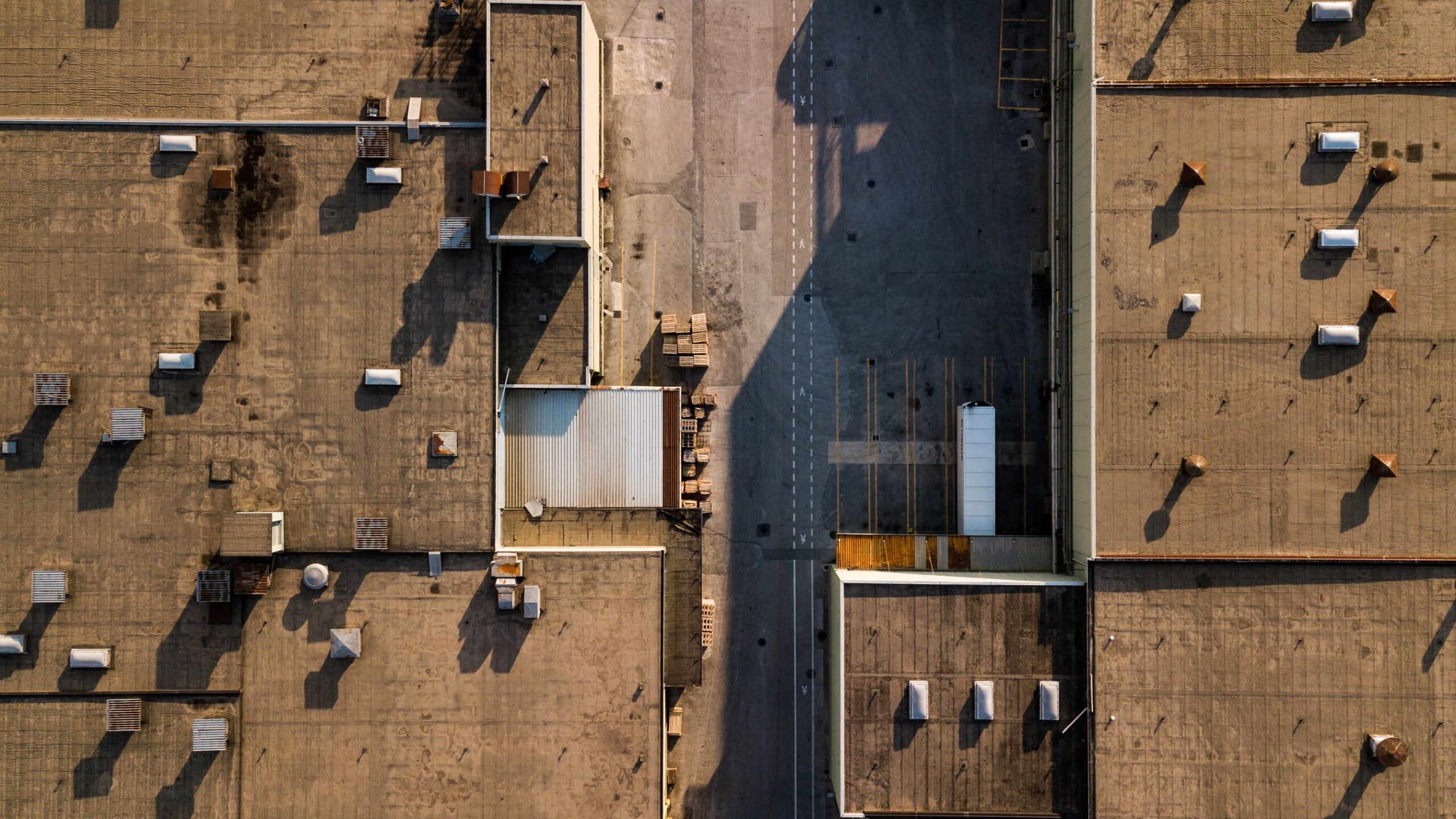 Who says that a multinational's e-commerce can't be green? We created a dedicated e-commerce platform to place stocked Klopman collections, present in their warehouses worldwide, back on the market.
Art Director
Michele Savino
Account Manager
Giulia Martinis
Coding
Algoritma
Shooting
Marco Scichilone
Web Strategy
Information Architecture
UX/UI
Coding
Art Direction
Shooting