'Give extra superpowers to your Apple Watch'. Explosive transmedia storytelling launches a top of the line product.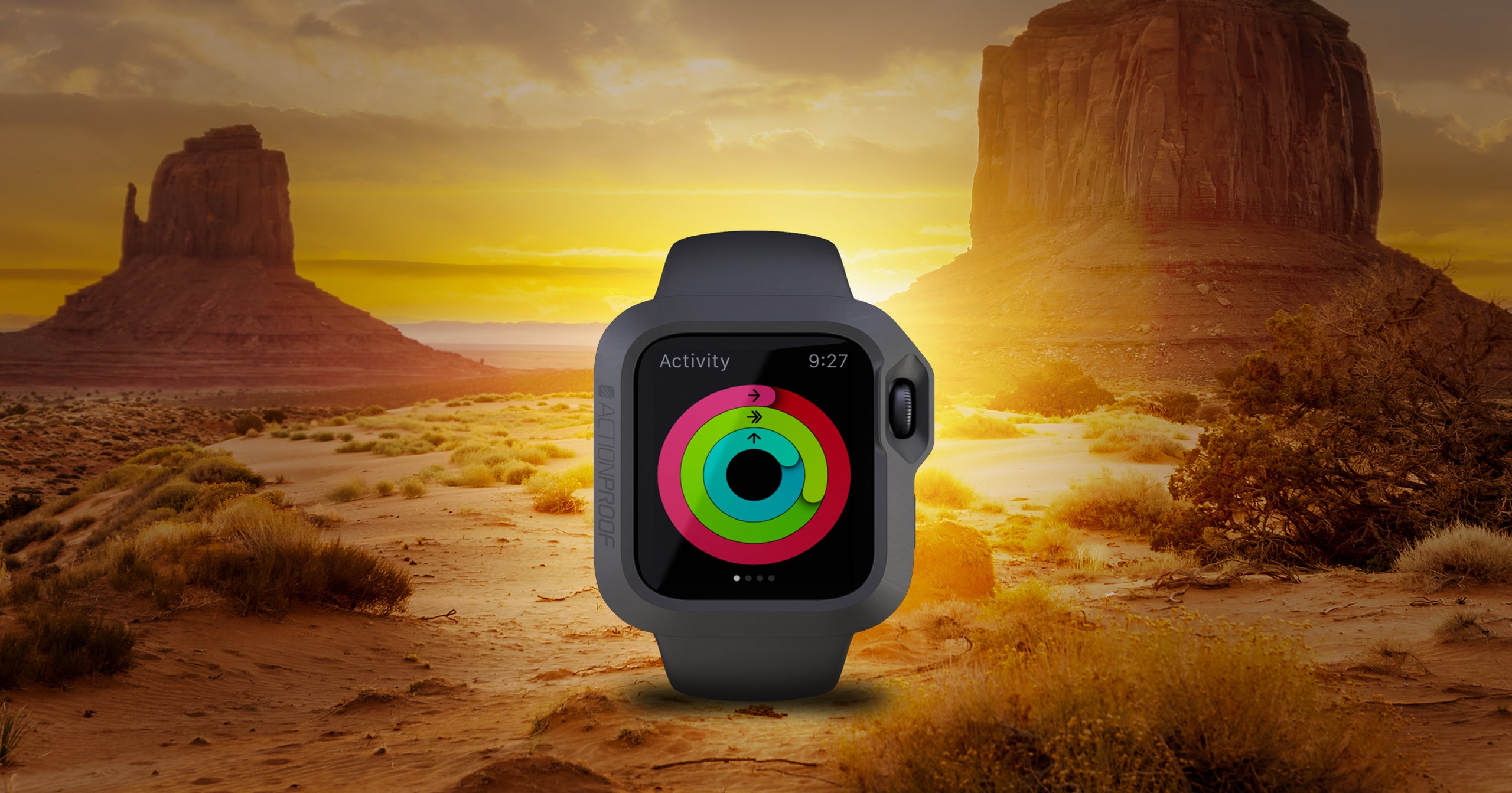 The Bumper. Quite simply the most advanced shockproof system to protect Apple's latest must-have, the Apple Watch. The project developed by the international team of Actionproof, a tech start-up, was launched with an Indiegogo campaign which exceeded its initial objective within just a few weeks. In order to be launched on the global market the product required a strong identity, involving memorable storytelling marketing and an online and offline launch strategy. For the occasion Luther moved to the States.
We faced an all-round challenge on many fronts and crossing numerous frontiers. We took care of the creative process, the launch strategy, and the product placement on the worldwide market. Starting from the naming we built the product identity and increased awareness through a series of social media marketing campaigns involving transmedia storytelling, aimed at launching the product and encouraging the conversion of the fan base on e-commerce platforms.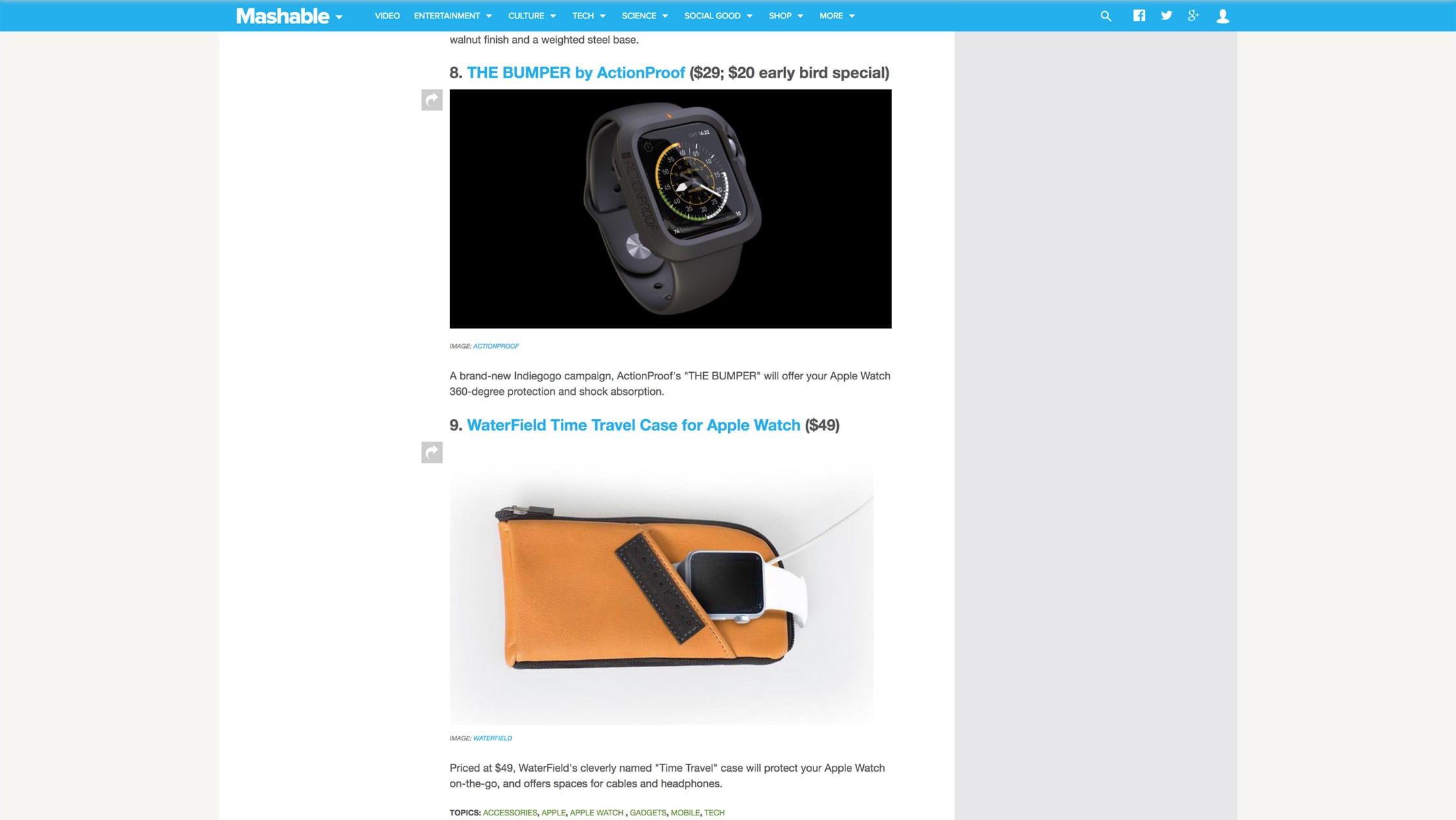 For the international market launch we granted ourselves the best: the Apple Store on Fifth Avenue, NYC. The event, organized in collaboration with San Francisco based PR Agency, Big Fish, exploited the Apple Watch pre-sell hype through a series of guerrilla campaigns, positioning the product as a 'must-have', and landing it on the pages of numerous news media such as Wired, Huffingtonpost, Mac World, Cnet and Techradar.
Creative Direction
Michele Savino & Stanislao Migliorino
Art Direction & Design
Michele Savino
Copywriting
Michele Savino
Managing & Accounting
Manuela Romano
Coding
Devbiz
Motion & Video
101%
Creative Direction
Art Direction
Branding
Web design
Content creation