Develop the Italia 2020 campaign's creative concept for the world's biggest domain provider.
Provide everyday entrepreneurs with the tools to have success online. Spanning from the website builder to protection and web marketing services, GoDaddy's objective goes well beyond the hosting service, making it the world's biggest provider. To consolidate its arrival on the Italian market, the American web servicing giant made a simple request: bring out the big idea for its first awareness campaign in Italy.
.com, .business, .shop. More than simple domain suffixes they are the digital kickoff to stories, dreams, real projects. What do they have in common? A dot. Starting from the conceptual play on the graphic mark, symbol of the hosting service and of numerous colloquial speech forms, we designed a year-long outdoor campaign, developing multi-subject and site-specific creativity. Our starting point? Have a look.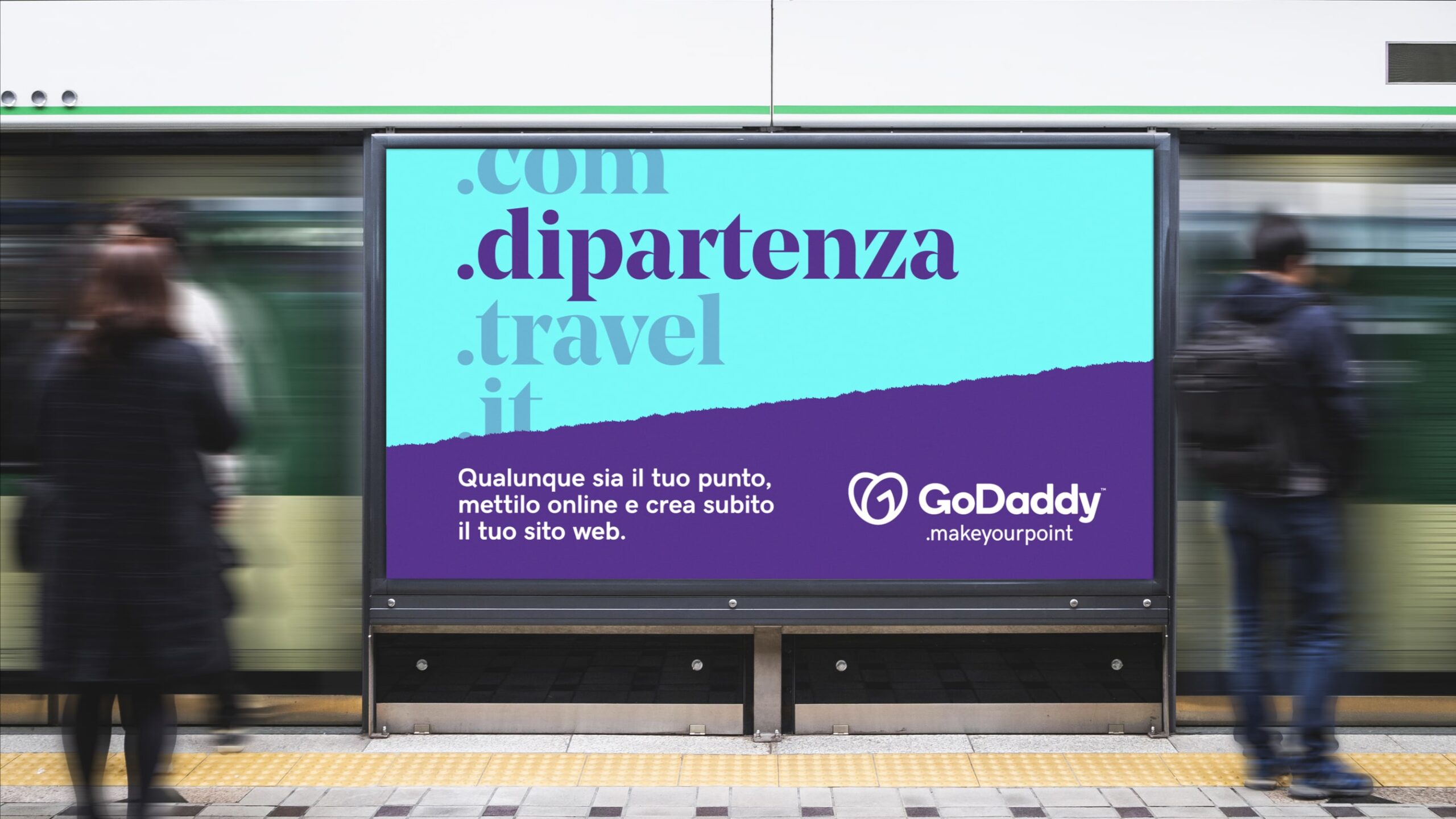 BUT WHO ARE THE EVERYDAY ITALIAN ENTREPENEUR?
Thanks to the fantastic work done by our partner Alkemy in 2019, the entrepreneurs will become real people, who all have great ideas and the will to see them come to life. But above all they are ready to put themselves out there. Stay tuned..
Managing Director
Matteo Della Porta
Creative Direction & Design
Andrea Poggioli, Gioia Riccioni, Giulia Peresso
Account Manager
Silvia Bianchini
Graphic Design & Production
Flavio Milazzo
Animation
Giulia Alberti
Client
Alkemy
Creative Direction
Concept & Design
Motion Graphic
Project Management