The new GoDaddy campaign rekindles the doers' ambitions and dreams.
GoDaddy, the American web giant with 20 million customers worldwide, needs a big idea for the new 2021 campaign. The goal is to raise awareness and position itself in Italy as an enabler of small and medium-sized entrepreneurs. The output required is a multichannel campaign that rekindles the ambition and resilience of the doers through the narration of the online tools offered by the brand.
After a session of careful social listening, together with our friends from Alkemy we developed an insight that reinvents GoDaddy's brand purpose to give it a new boost. We refined the idea into different formats giving birth to a digital awareness and consideration campaign comprising 30sec commercials, multi-subject pills which focussed on the characters and many display formats ready to invade the web.
FROM ".MAKEYOURPOINT" TO "DIVENTA CHI VUOI", AN ANTHEM TO THE WILL TO GROW.
We wanted to launch a positive provocation. In the darkest hour, we turned to the hearts of the Italian doers telling them that dreams and ambitions could not end now. With "Diventa chi vuoi" (become who you want) we transformed GoDaddy's digital tools into professional tools.
A PLUNGE IN THE WORLD OF EVERYDAY ENTREPRENEURS BETWEEN FLAT DESIGN AND COLOUR BLOCKS.
The campaign's art direction was inspired by the latest digital trends. We kept a constant coordination with the set designers to ensure that each element of the campaign matched with the colourful and hyper recognizable GoDaddy palette. The strong chromatic connotation, the funny look & feel and the contrasting combinations immediately capture the attention of the spectator.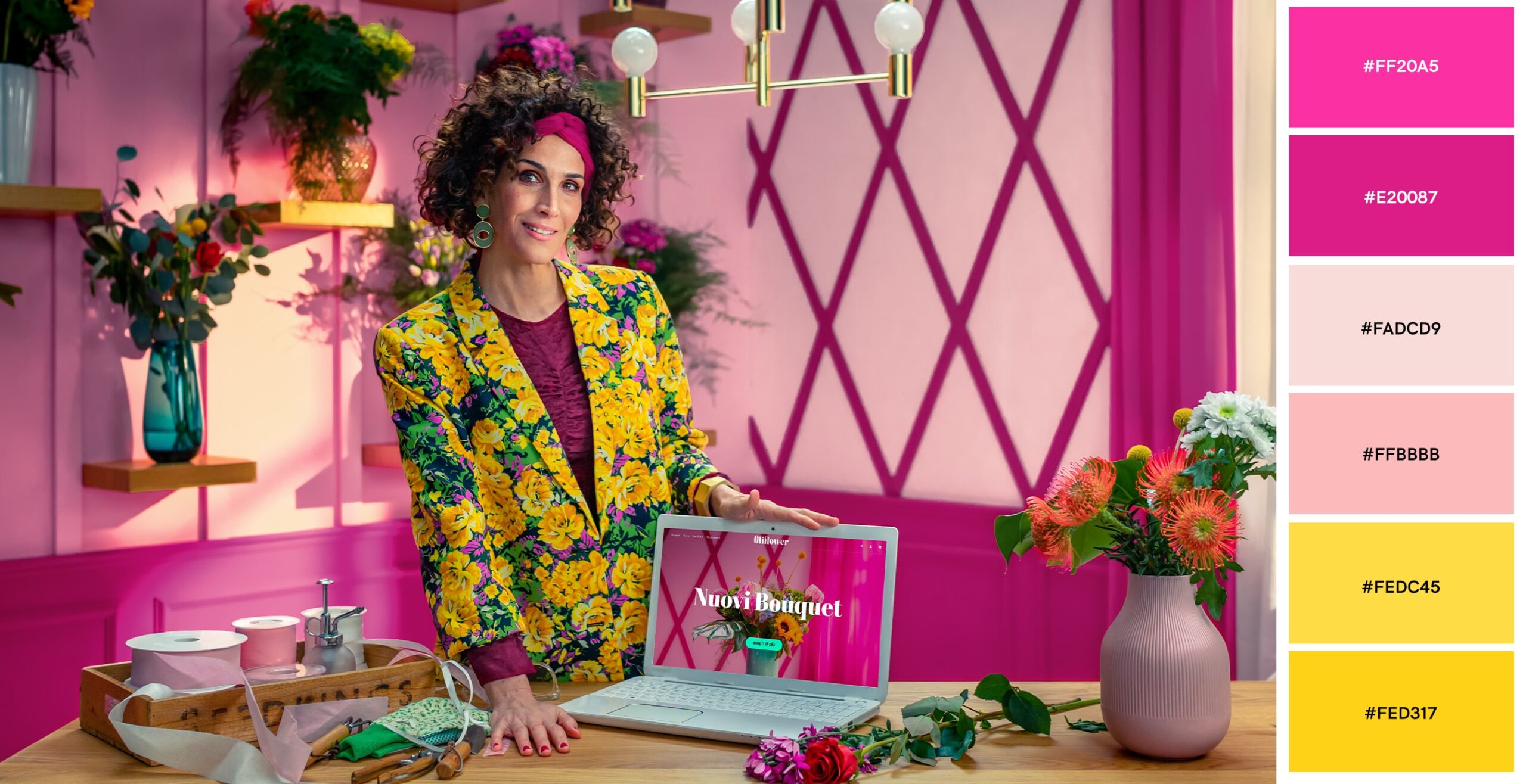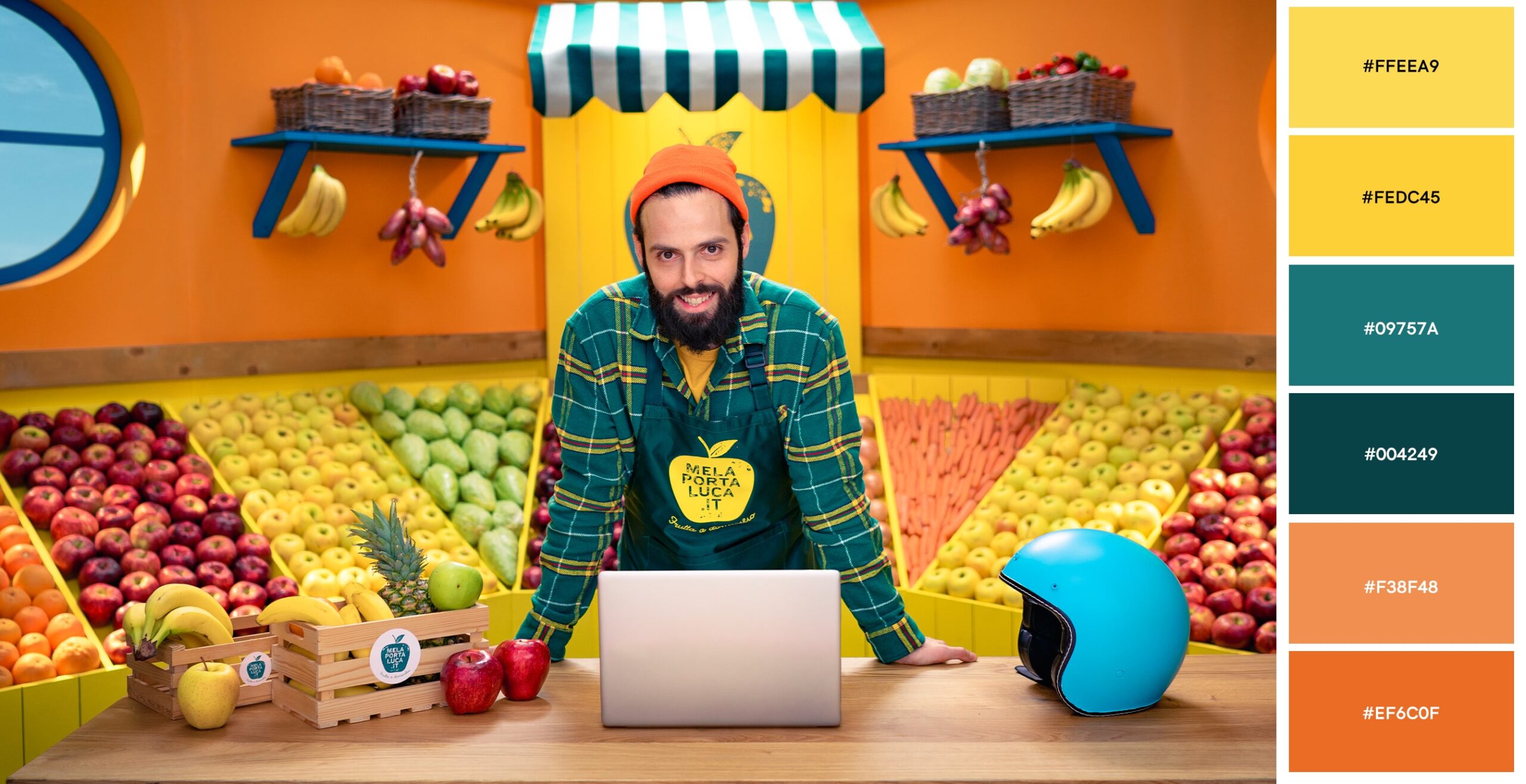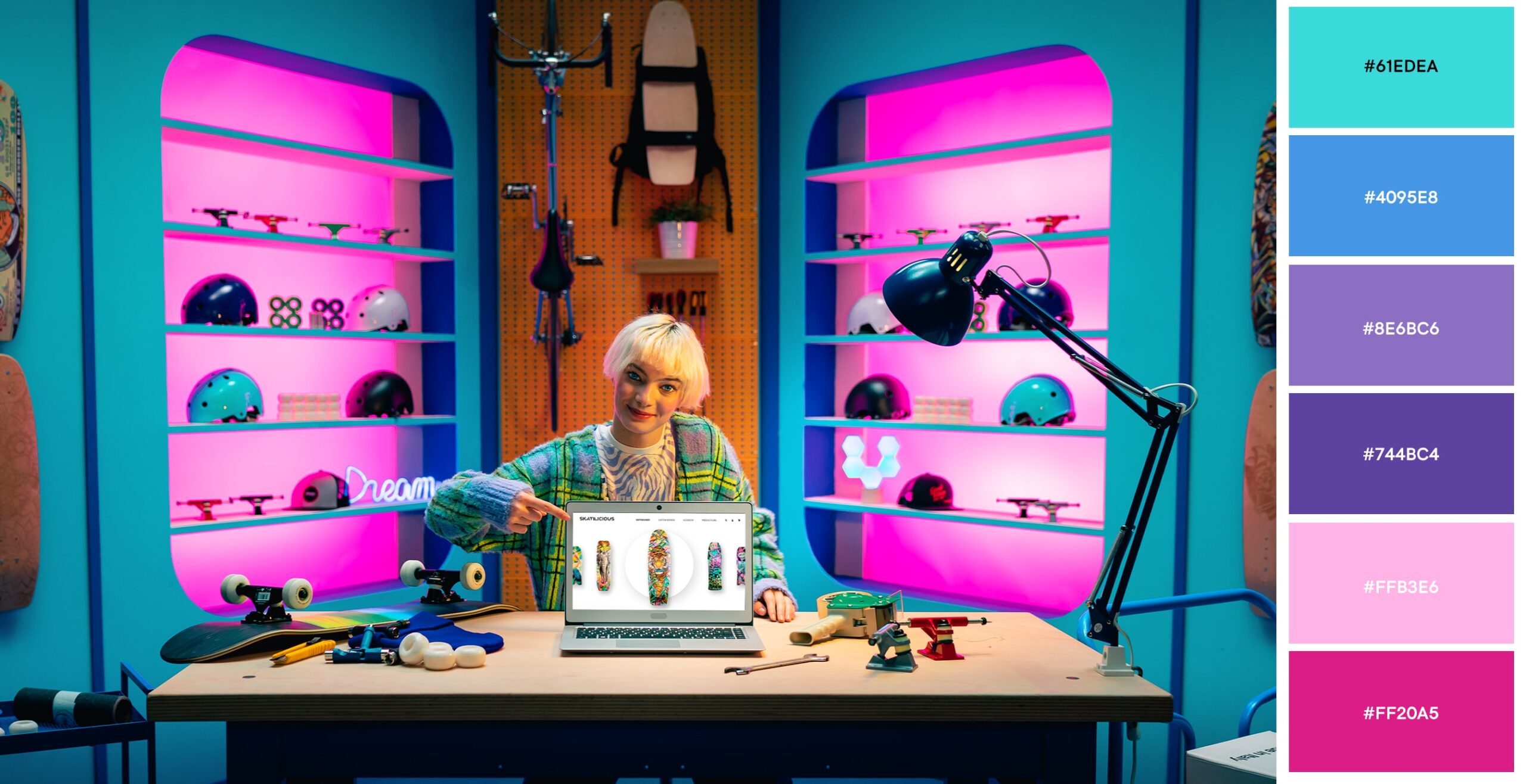 THREE BUYER PERSONAS INSPIRED BY REAL LIFE.
GoDaddy's target audience is potentially infinite. As long as one has a good idea and an internet connection to enter the community. That's why we imagined 3 buyer personas and associated a GoDaddy tool to each one. Luca, Stella and Claudia have a story to tell in which all doers can relate to.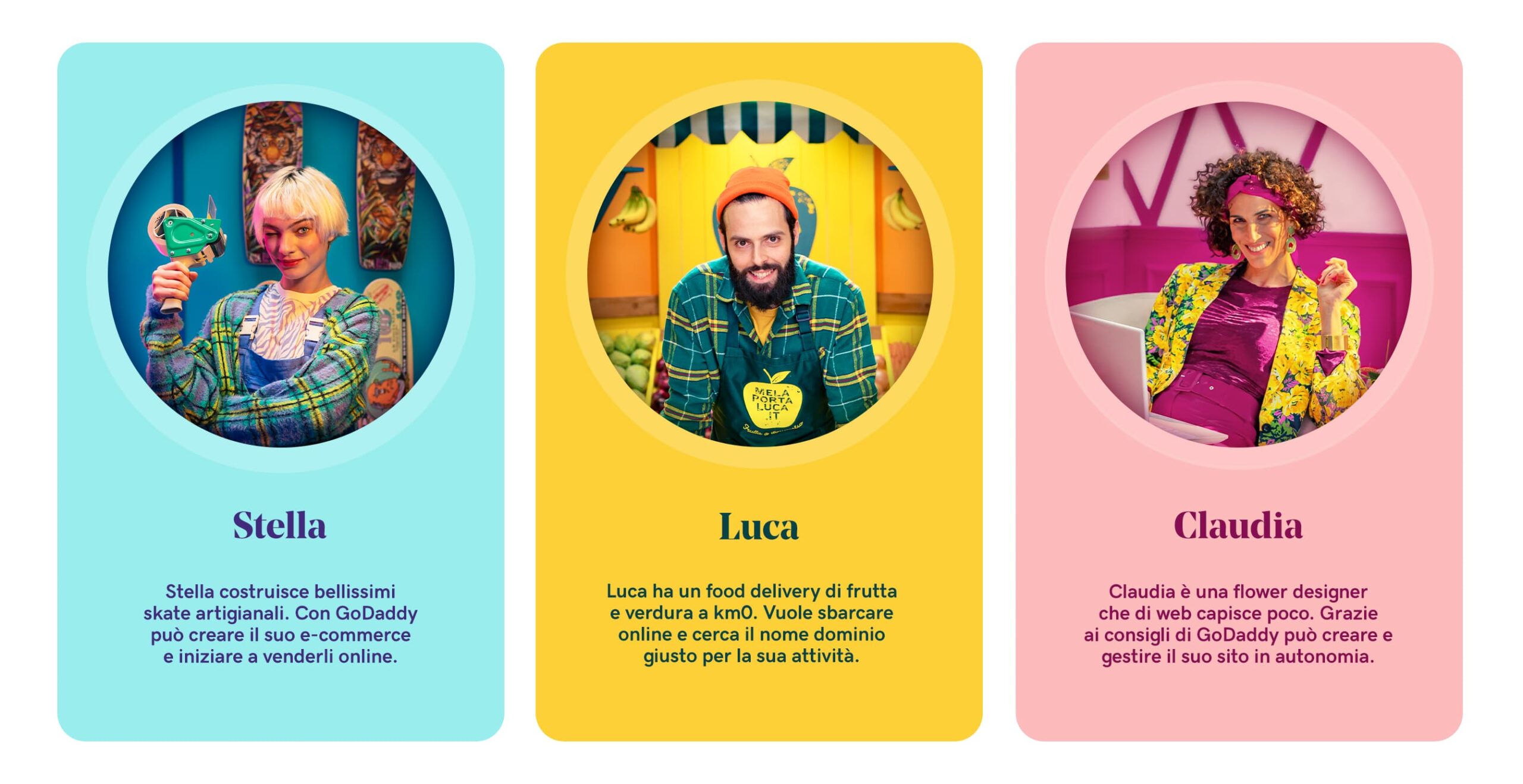 THREE CUSTOMER STORIES THAT SPEAK TO MILLIONS OF DOERS.
Starting from the story in the advertising spot we then generated three micro-pills to give each of the characters more depth. We discover each of their professional paths through the relationship they have with the GoDaddy products. Everyone has a great passion and the desire to turn it into a job. With GoDaddy they can do more: become who they have always dreamed of being.
Finally, we transformed the "Diventa chi vuoi" concept into a display campaign that enhances the USP of each GoDaddy product. The campaign shots portray the characters immersed in their work environment, while they experience the brand. The copy is concise, the visual impact is 100% eye-catching.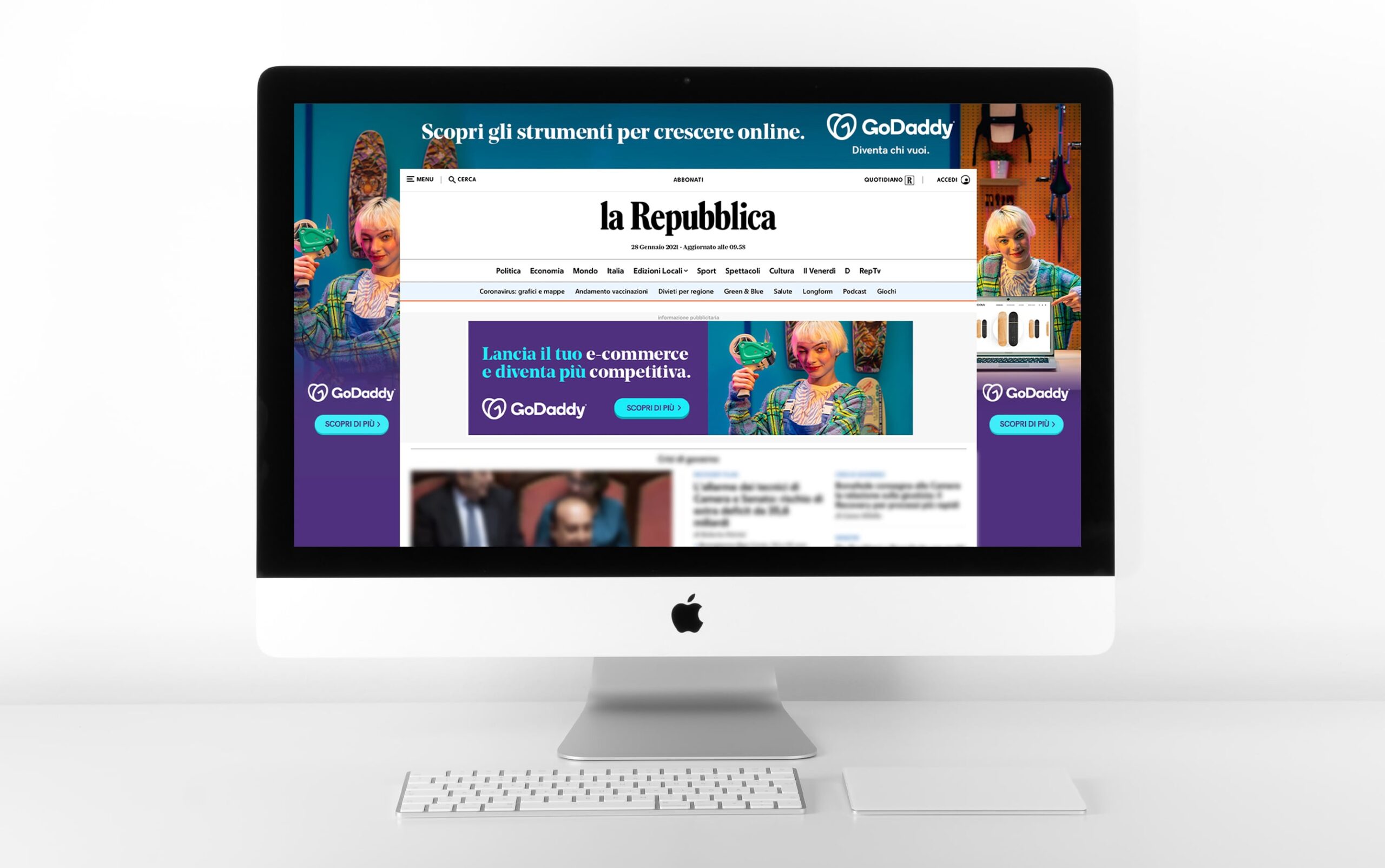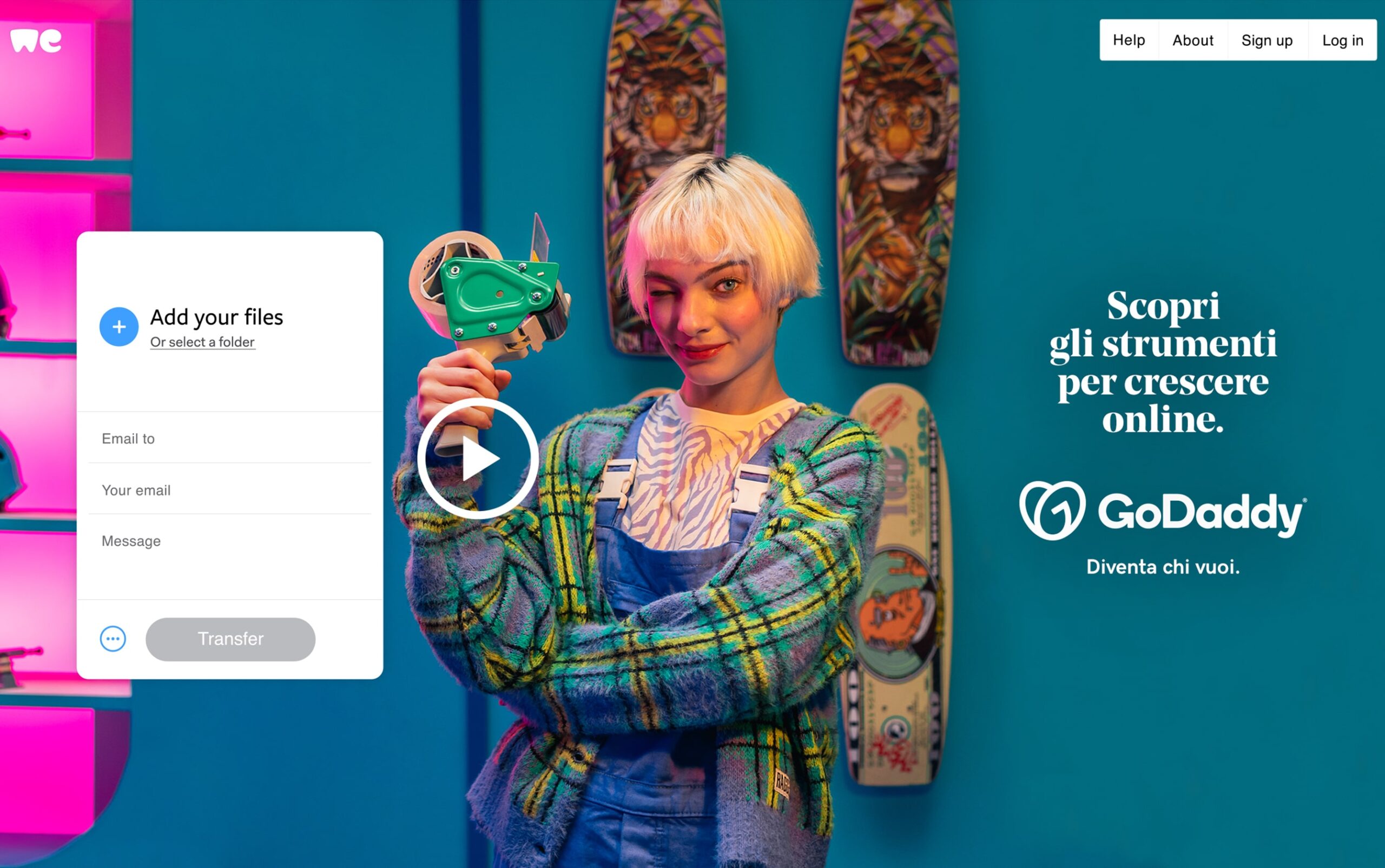 Creative Directors
Gioia Riccioni & Andrea Poggioli
Creative Coordinator
Silvia Bianchini
Client Director Alkemy
Anna Rosa D'Ambrosio
Account Manager Alkemy
Caterina Eramo, Martina Moretti
Advertising Director Alkemy
Giovanni Bonanno
Head of Social Media Alkemy
Luca Grimaldi
Art Director Alkemy
Alessandra Risoluti
Head of Content Alkemy
Chiara Bargagli
Content Manager Alkemy
Chiara Casalin
Digital Pr Specialist Alkemy
Micol Rotondi
Advertising Specialist Alkemy
Francesco Mennella
Concept
Creative Strategy
Creative Direction
Art Direction
Copywriting
Supervision on creative materials
Project Management