Vibrant and functional web design that enhances the user experience for millions of globe-trotters.
YellowSquare is the new travel concept space that has won over Millennials and Generation Z. The hostel, after consolidating its headquarters in Rome, was preparing the openings in Milan and Florence. It was therefore necessary for the three destinations to be connected, highlighting the philosophy of the brand and introducing a new way of being travellers: The Yellow attitude.
YellowSquare is more than a hostel and more than a site. It is a creative multi-service hub that speaks not only to travellers, but also to all dreamers. In line with the brand identity, we started from the idea of making a dynamic shopping experience of the UX, developing a functional website with a fresh and irreverent look, able to highlight the hybrid nature of this location.
THE MEMORABLE EXPERIENCE BEGINS ONLINE.
The innovative aspect of YellowSquare lies in their 360degree offer: not only booking of beds, but also events, courses, social gatherings and dining options. This is an online approach. The user lands on a responsive website that focuses on UX: engaging, fluid, conversion-oriented. The purchase process is completely customized, allowing you to immediately create a personal experience package. The key words are recruitment, simplification and promotion.
The very vibrant palette of the YellowSquare language gives life to a web identity that communicates with the target enhancing the creative, adventurous and open soul of the brand.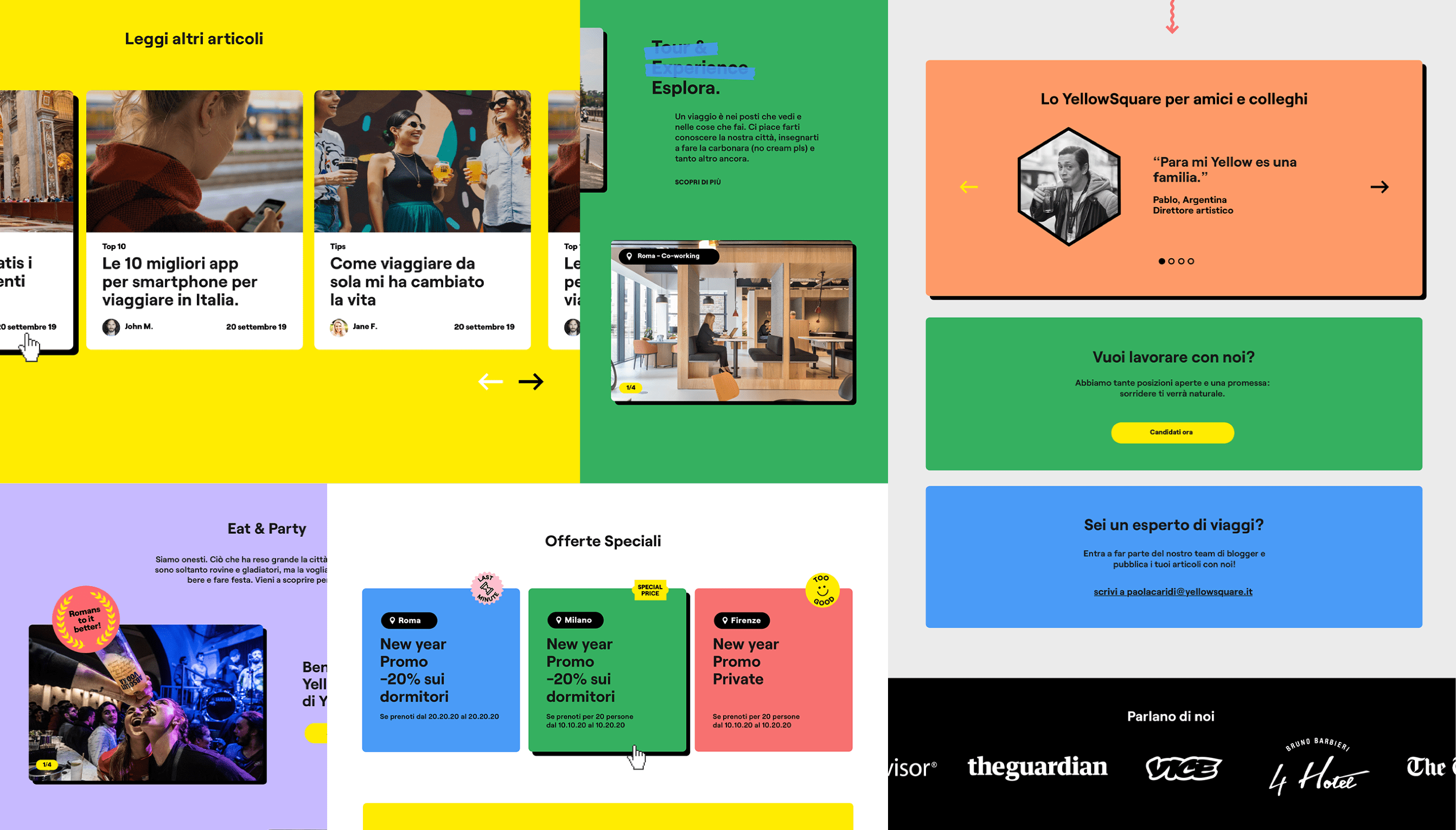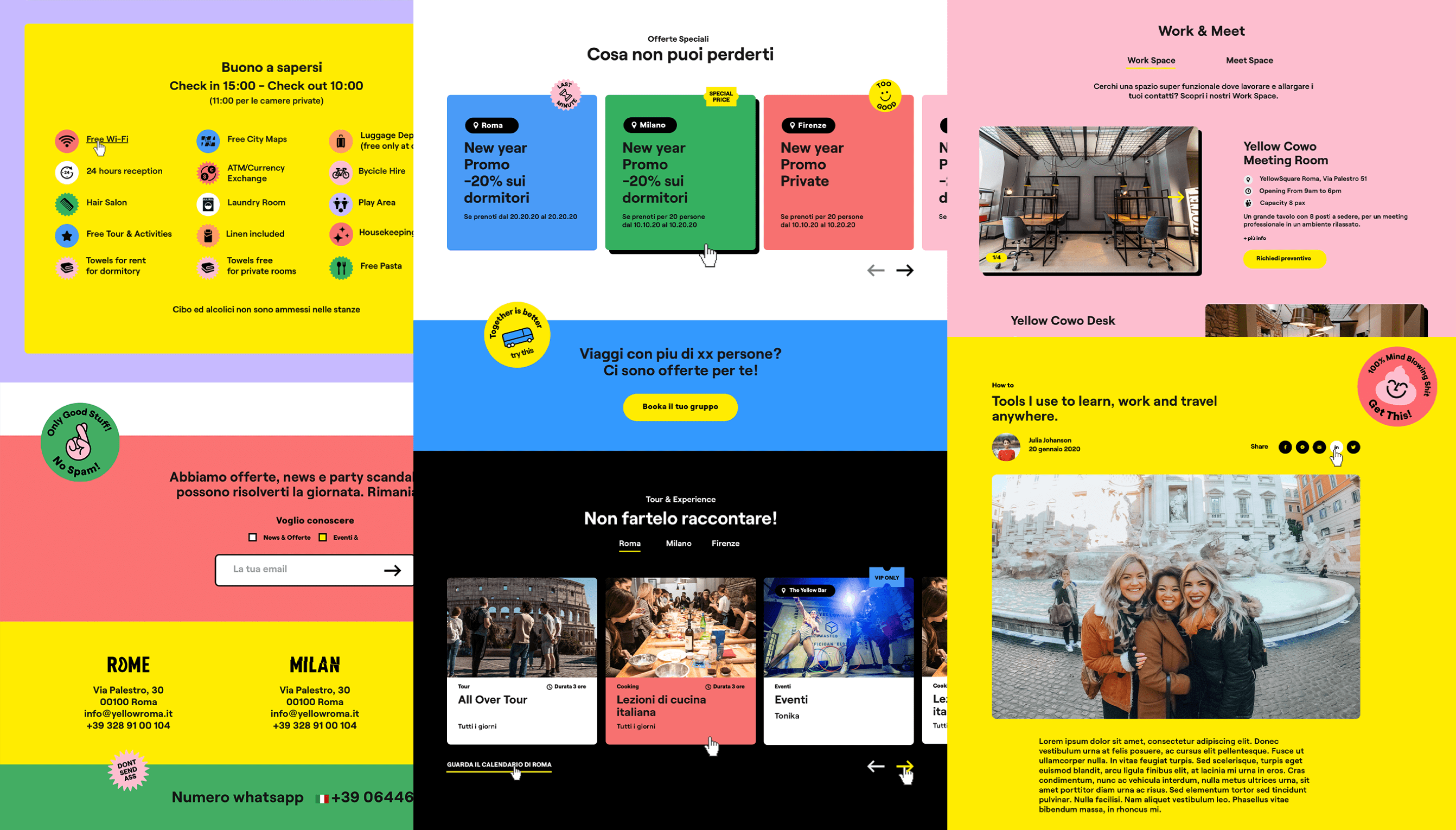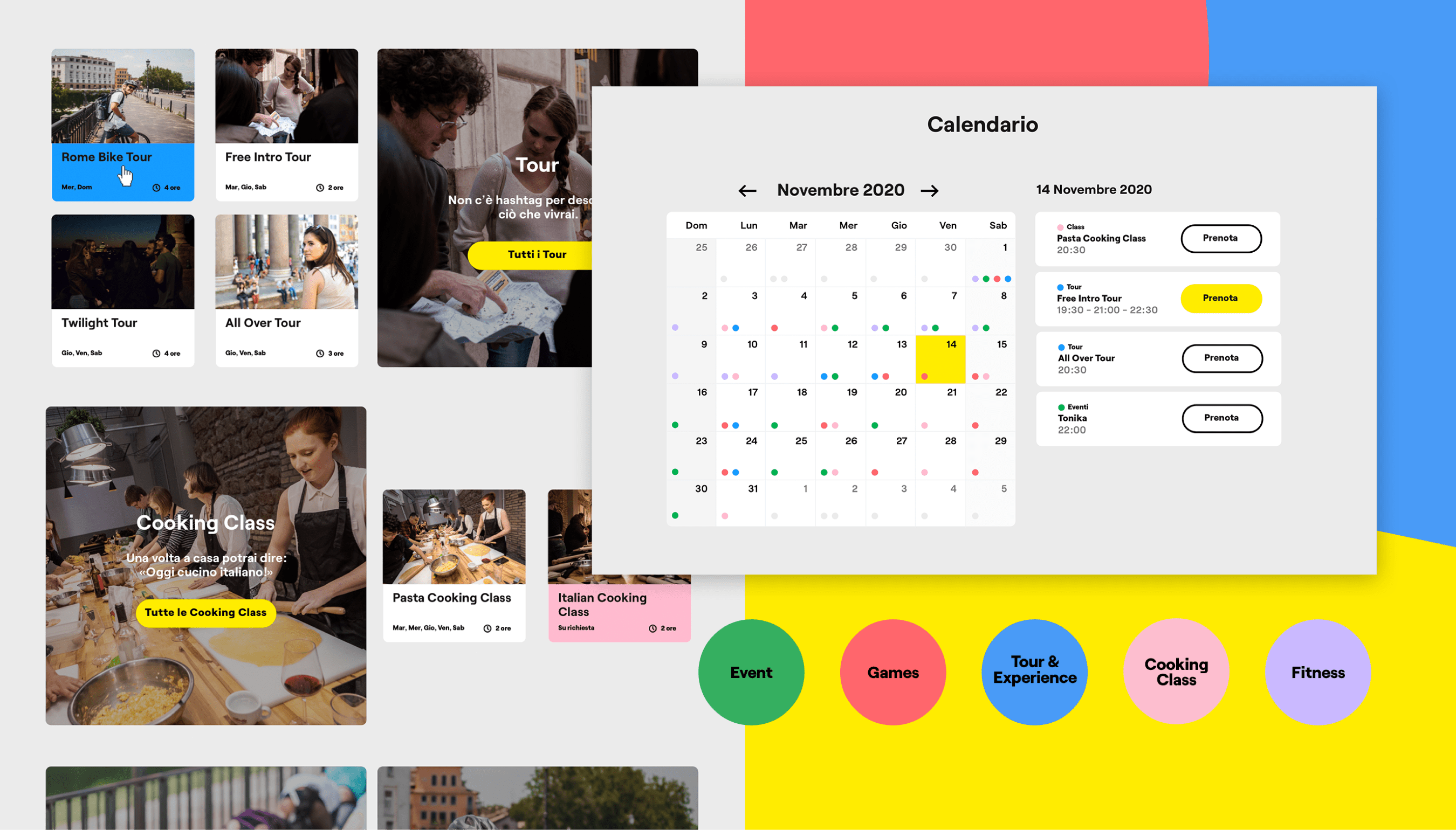 Many colorful and ironic stickers accompany the user in his path of discovery, and a blog section dedicated to lifestyle, travel and entertainment is designed for true globe-trotters.
Managing Director
Marco Venuti
Account Manager
Giulia Martinis
Creative Director
Gioia Riccioni
Copywriting
Andrea Poggioli
Web Design / UX, UI
Gioia Riccioni, Flavio Milazzo
UX e UI
Art Direction
Web Design