Automotive & Transportation
Designing the digital face of the first automotive search engine for b2b.
The Academy, leader in formation of automotive Customer Facing personnel, has asked us to re-think the sector search engine as a captivating and flawless user experience, capable of giving a complete overview of the commercial offer and optimising the work of the sales department.
We have redesigned the dashboard concept within a web app, with the aim of achieving a three-step journey: search, analyse, purchase. The interface offers an instantaneous visual parallel between the various communications offers from the car manufacturers (final prices all-inclusive, no off promo cuts or add-ons), allowing the user to go directly from the search phase to that of evaluation and purchase.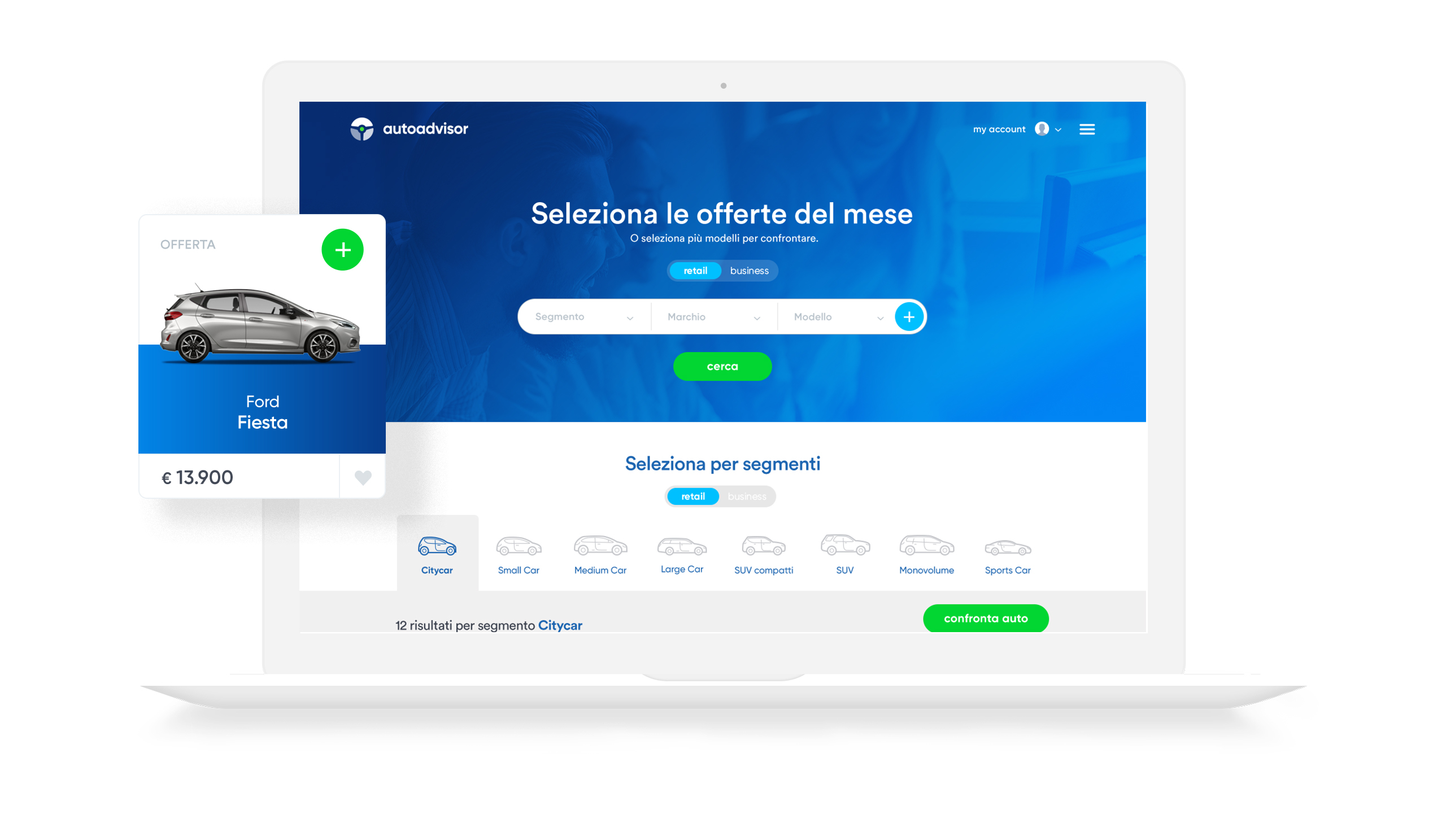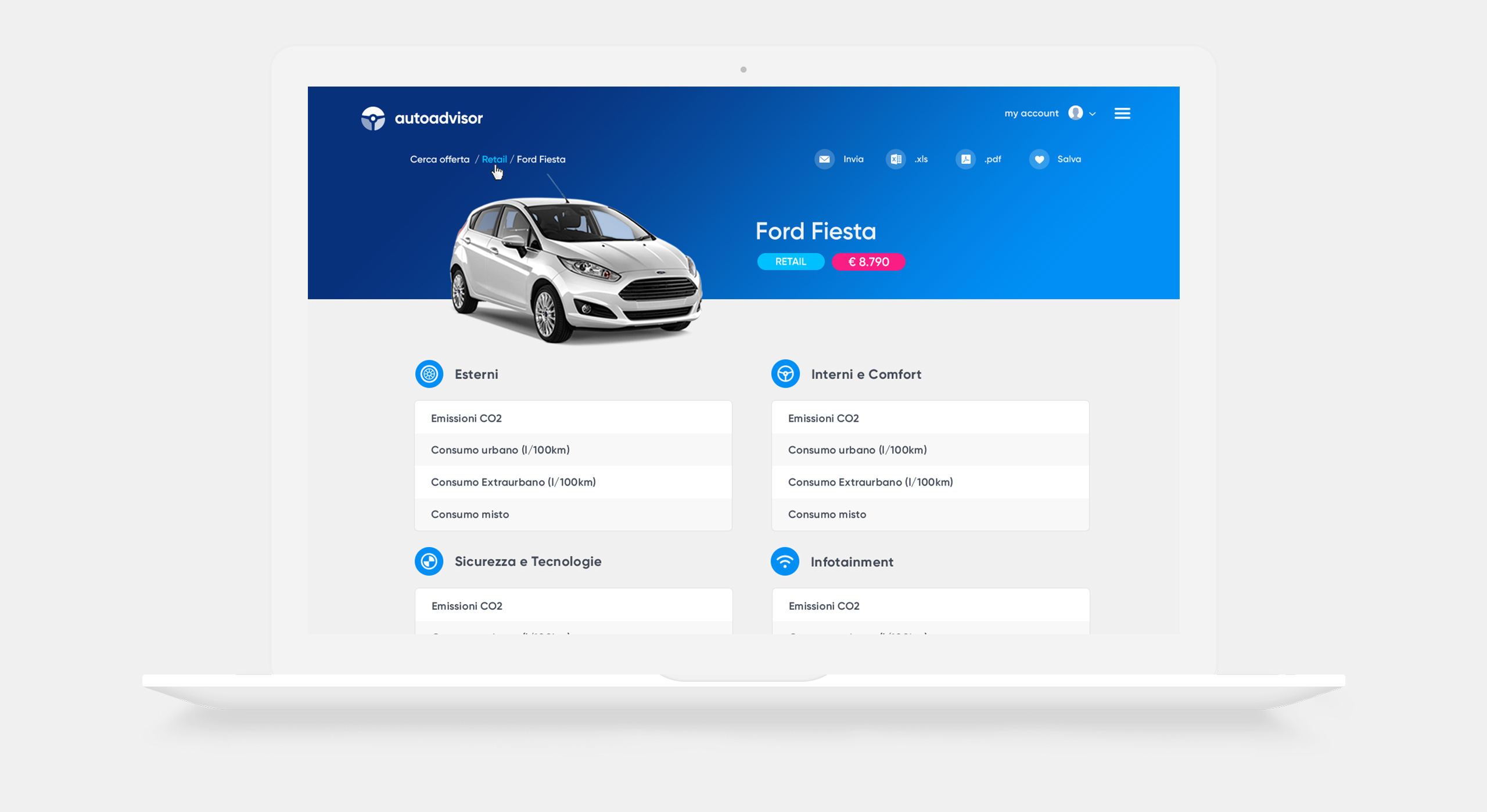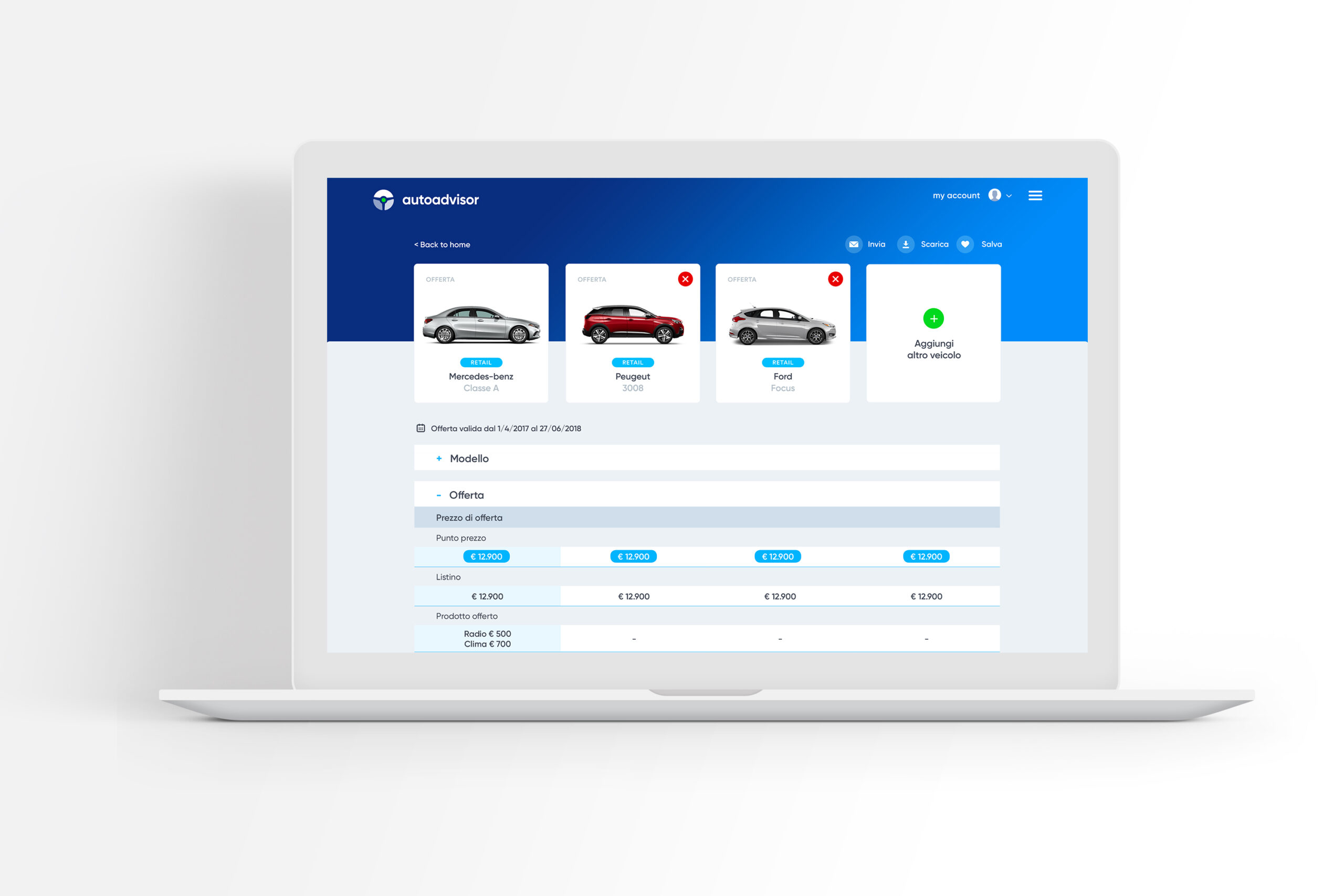 We have developed a UIX from the clean cut vibe and material thanks to an ironic and rounded icon book that accompanies the user in every step of the navigation flow.
Managing Director
Marco Venuti
Account Manager
Giulia Martinis
Art Direction & UX/UI Design
Gioia Riccioni
Art Direction
UX/UI Design
Icon Design
Project Management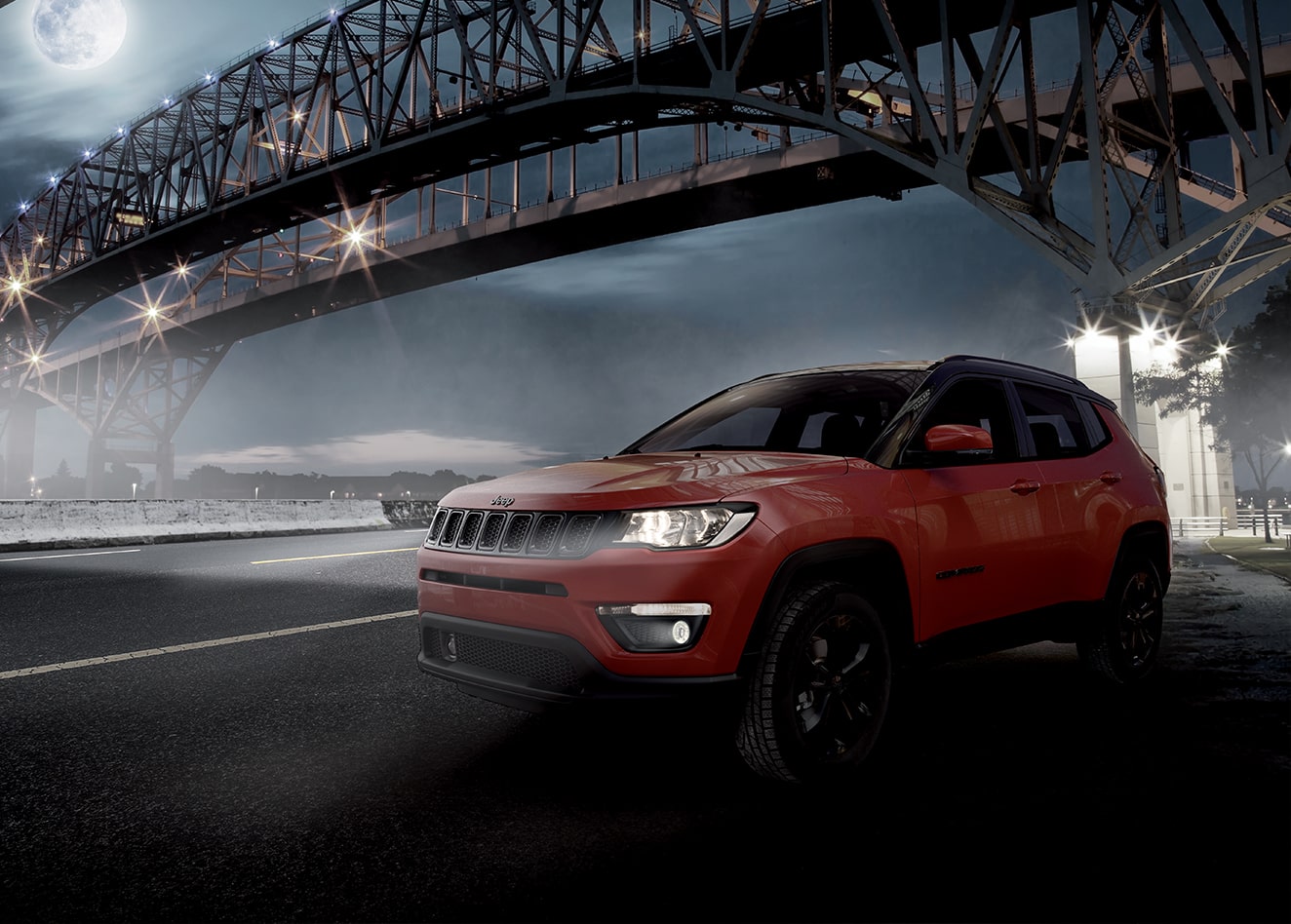 Develop an automotive lead generation
campaign designed to create hype
surrounding Jeep expo activities.