UNILEVER – ZENDIUM INFLUENCER CAMPAIGN
Reach 1M users with an influencer campaign on oral health.
Unilever wants to relaunch Zendium as a professional toothpaste to buy at the pharmacy. That's why they asked us to design a big influencer marketing campaign on Instagram. Objective: to raise awareness around the product to solicit its purchase; to communicate a clear and immediate USP; to create social buzz starting from authoritative scientific information.
Firstly, we identified a strong insight that focuses all the product's value in a nutshell. We developed a digital strategy that intercepts different clusters of audiences based on gender, age and lifestyle. We then activated our roster of creators, influencers and key opinion leaders making them the protagonists of a spontaneous conversation around the product.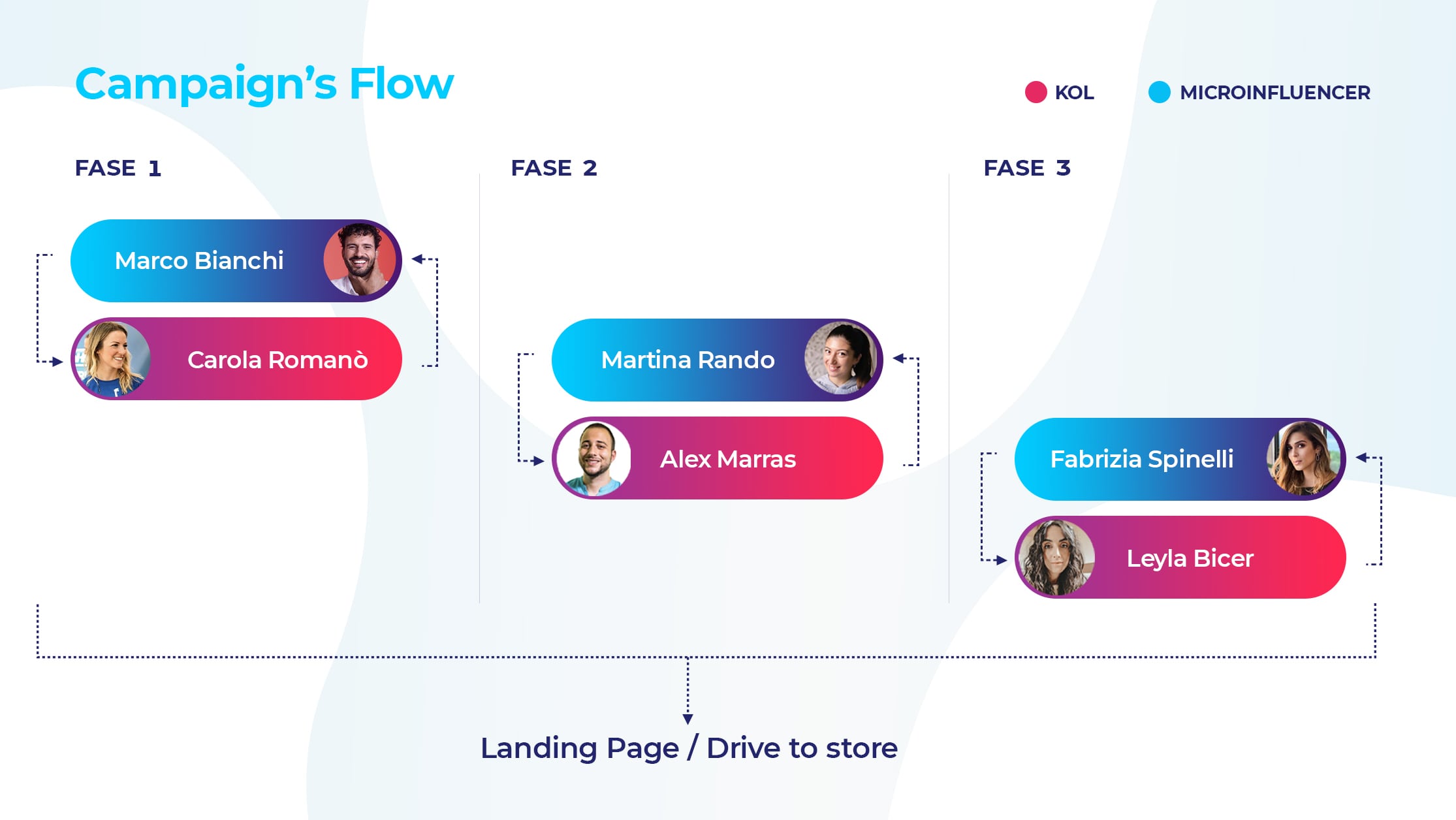 CREATE AUTHENTIC INTERACTIONS TO CONVEY THE USP OF THE PRODUCT.
After an analysis of involvement rates, we selected influencers, microinfluencers, and key opinion leaders (KOLs) based on their target community. We then involved them in the creation of content which was in line with the values and aesthetics of the brand. The creators have developed a stream of credible and scientifically proven opinions and recommendations to bring users from Instagram stories to the final touchpoint: pharmacies across Italy.
A POSITIVE CONCEPT THAT OFFERS A USEFUL SOLUTION TO A REAL PROBLEM.
"Difenditi col sorriso" is the name of the concept of our influencer campaign and the hashtag that the whole community has used on Instagram to share their experiences on oral health. The story created around the concept allowed Zendium to differentiate itself from competitors, communicate transparency and scientific reliability, and debunk on topics of bacteria, myths and fake news.
Zendium sales in
the month of July 2020
ONE MILLION USERS REACHED: NOW ZENDIUM IS ON (AND IN) EVERYONE'S MOUTH.
The awareness goal of the influencer campaign was largely achieved without any sponsorship of the content but solely and exclusively through organic reach and even had an important impact on sales. Over 1M users have been reached by our influencer campaign generating a 0.32% increment in sales of the product in July alone, a result that places Zendium as a credible player in the world of oral care.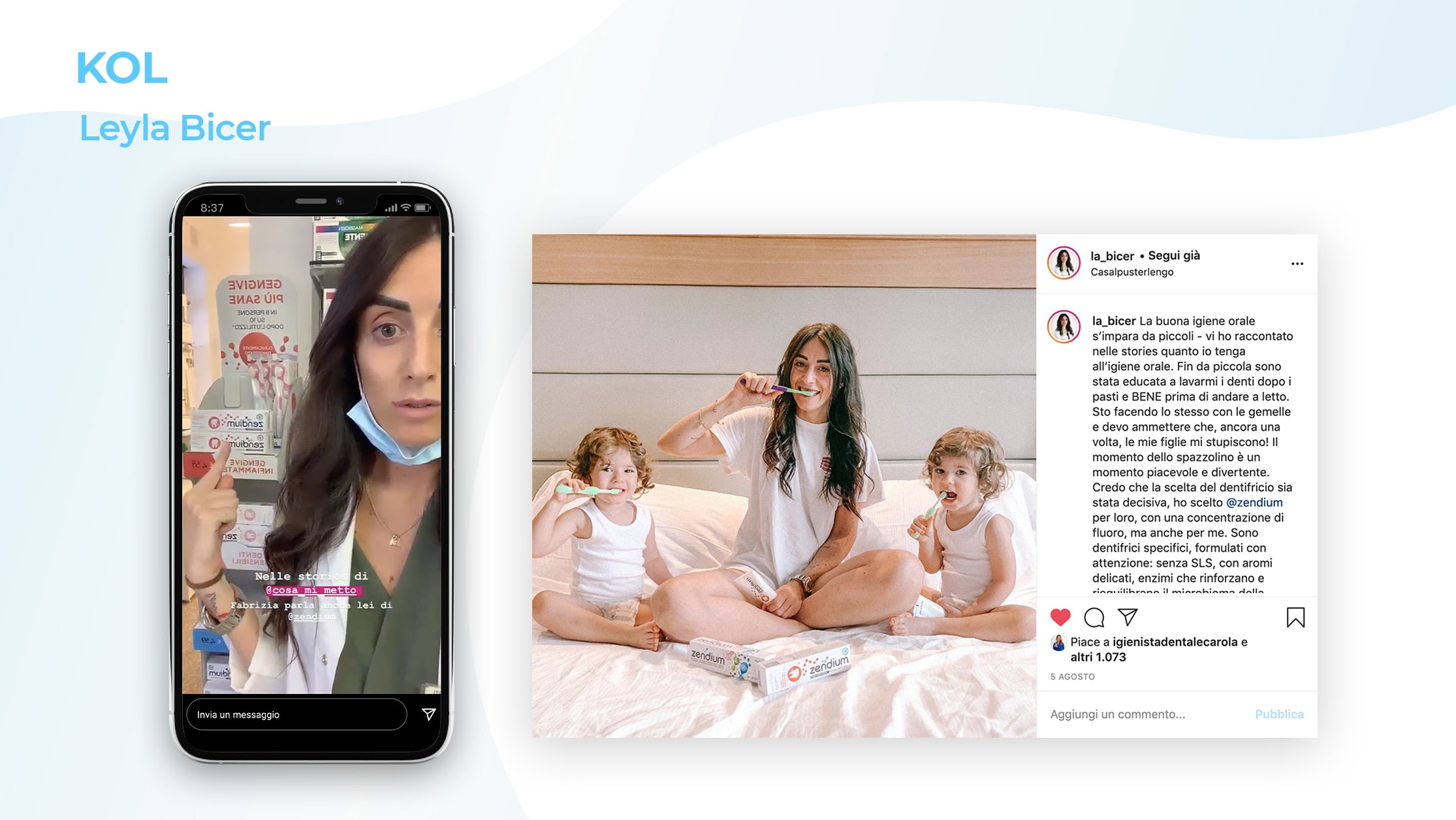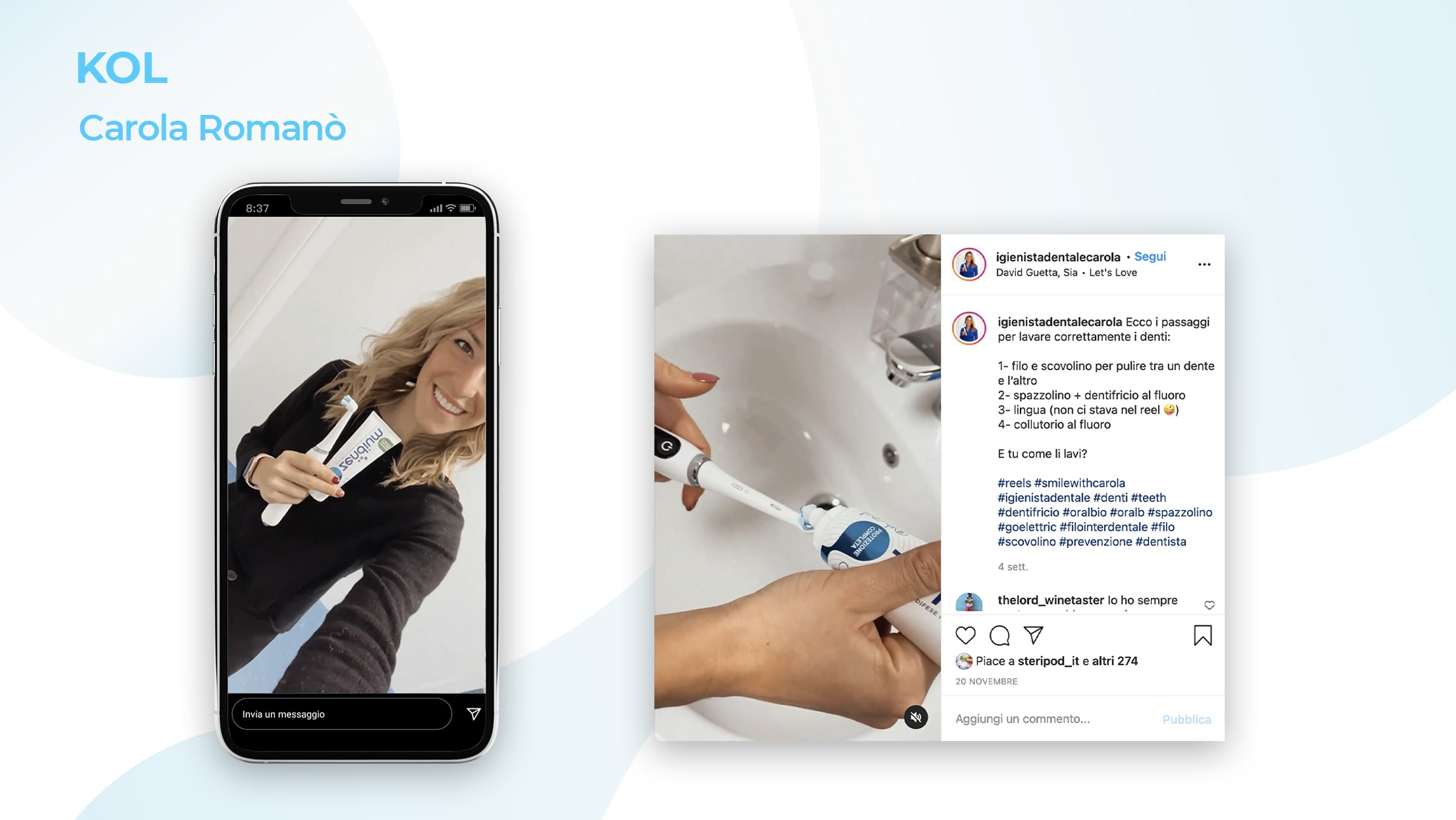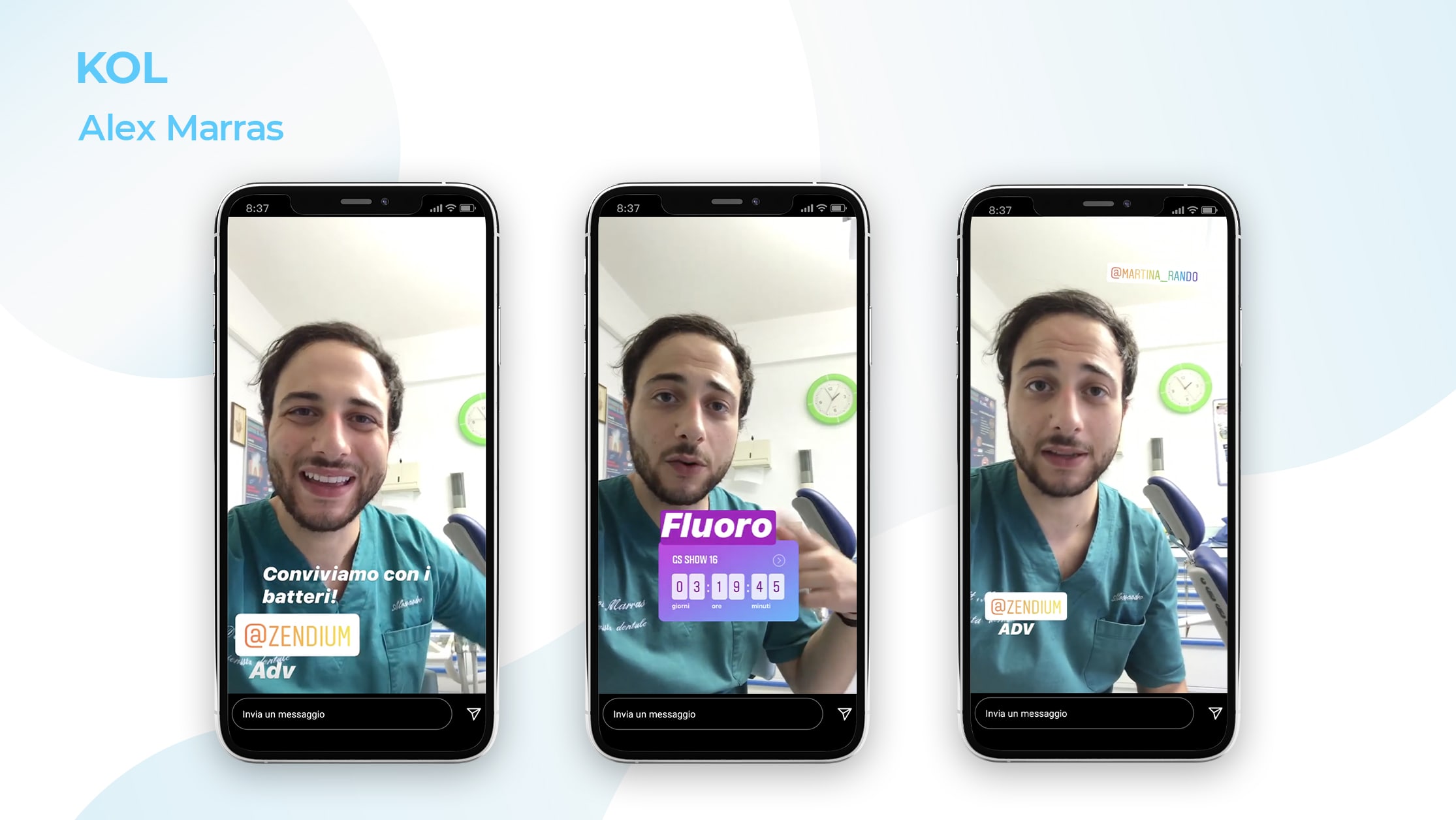 Managing Director
Marco Venuti
Project Manager & Account
Ornella Fabretti
Creative Directors
Gioia Riccioni
Andrea Poggioli
Social Media Strategist
Roberto Magnanini
Copywriting & Storytelling
Andrea Poggioli
Giulia Peresso
Talent Scouting Manager
Luca Ciarpella
Concept & Social Media Strategy
Management & Assistance
Engagement Strategy
Influencer scouting
Content Creation & Management
Campaign Management
Copywriting & Storytelling