JTI PLOOM – DIGITAL PRESS EVENT
An online event that transforms a product launch into a unique experience.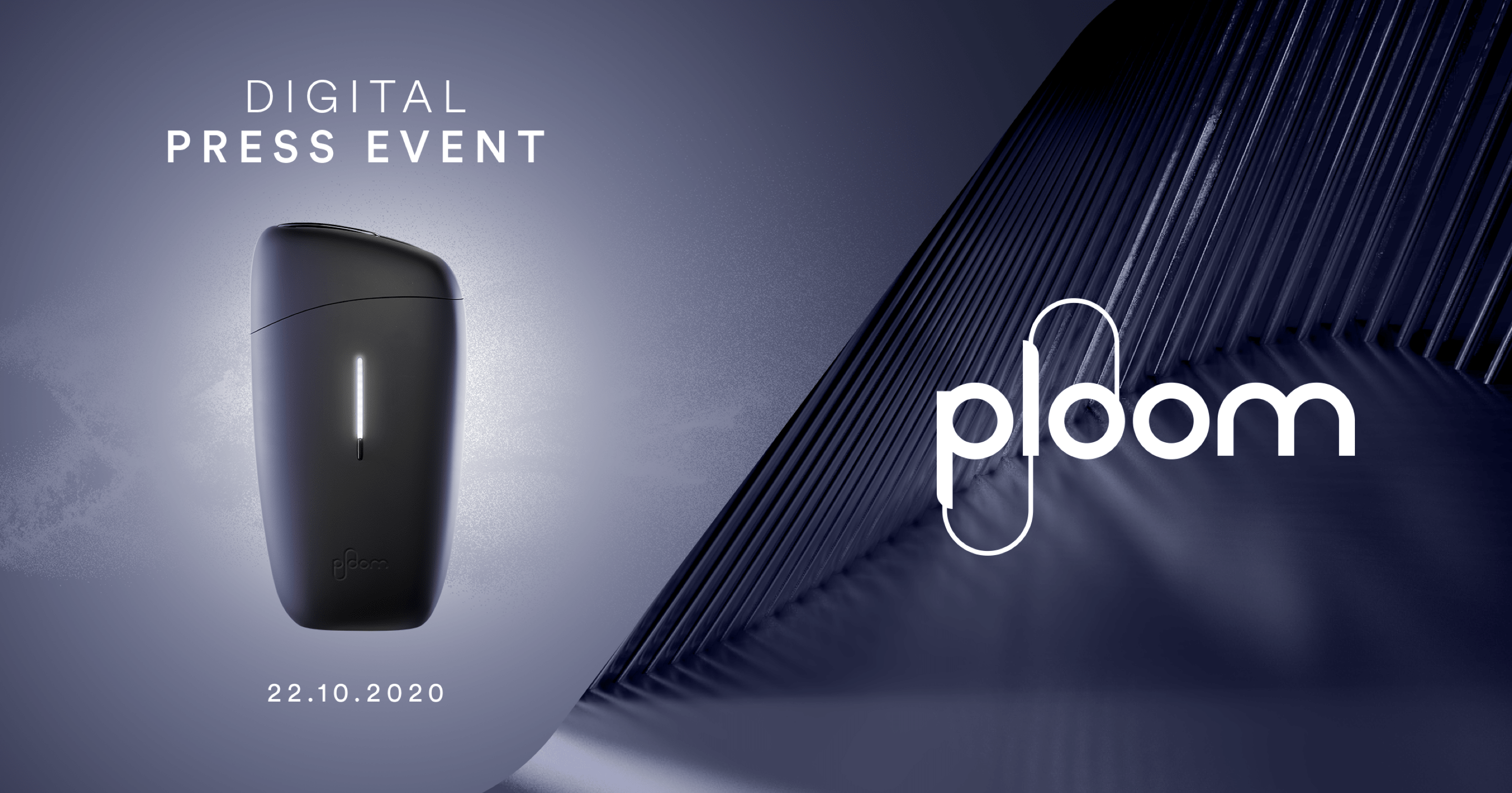 The Japanese colossus JTI (Japan Tobacco International: Camel, Winston, Benson & Hedges) is ready to launch its latest marvel on the Italian market: Ploom, the new generation tobacco heater that is ready to revolutionize the world of tobacco. A physical event to present the product directly to the public was already planned but due to the Covid-19 pandemic restrictions finding an alternative became of paramount importance.
We created an event for the press and journalists which took place entirely online on The Bridge, our polyfunctional platform for digital events. It started off with a personal invitation and a countdown which built up the hype. To make the event unforgettable we combined the most advanced broadcast design technologies. Virtual Studio, Interactive 3D and Q&A, all live. The event was presented by the guru of innovation Rudy Bandiera together with the Managing Director and Marketing Director of JTI.
TO LAUCH PLOOM WE CHOSE INNOVATIVE TECH-DESIGN LANGUAGE.
Virtual set, direction, 3D components and a dynamic visual identity are the ingredients for a powerful live stream. The virtual set, developed with "Unreal Engine", as the main pillar of the presentation, with the creation of the 3D scene tailored to emphasise to the upmost the product's features. The result being a new generation live streaming event, enriched with a complete visual identity that enveloped all the individual elements.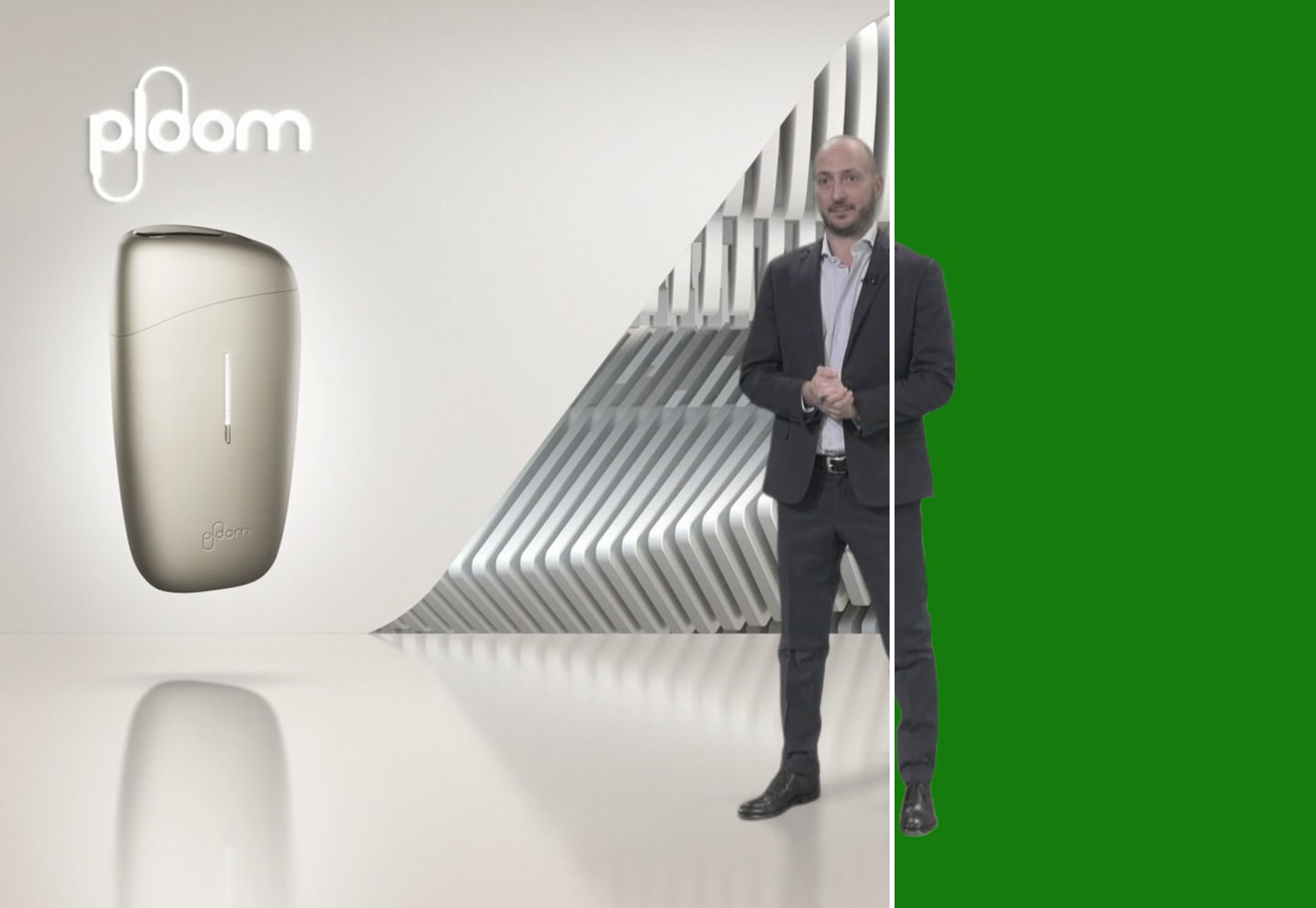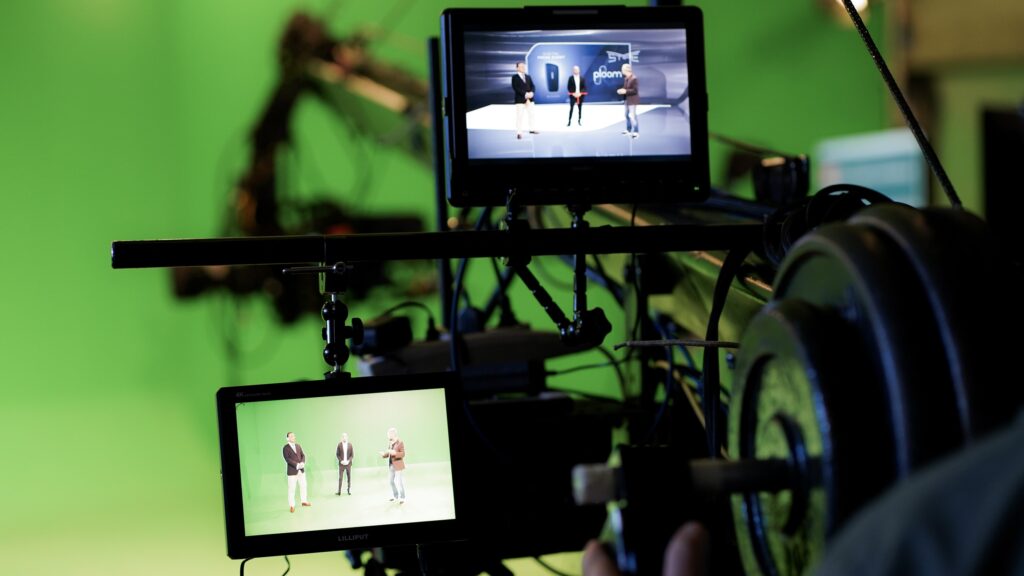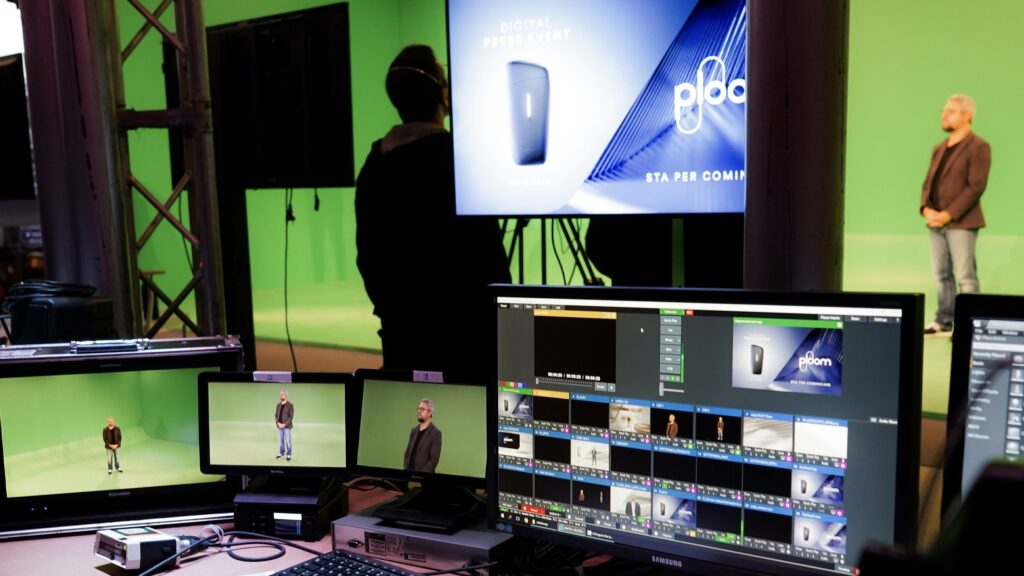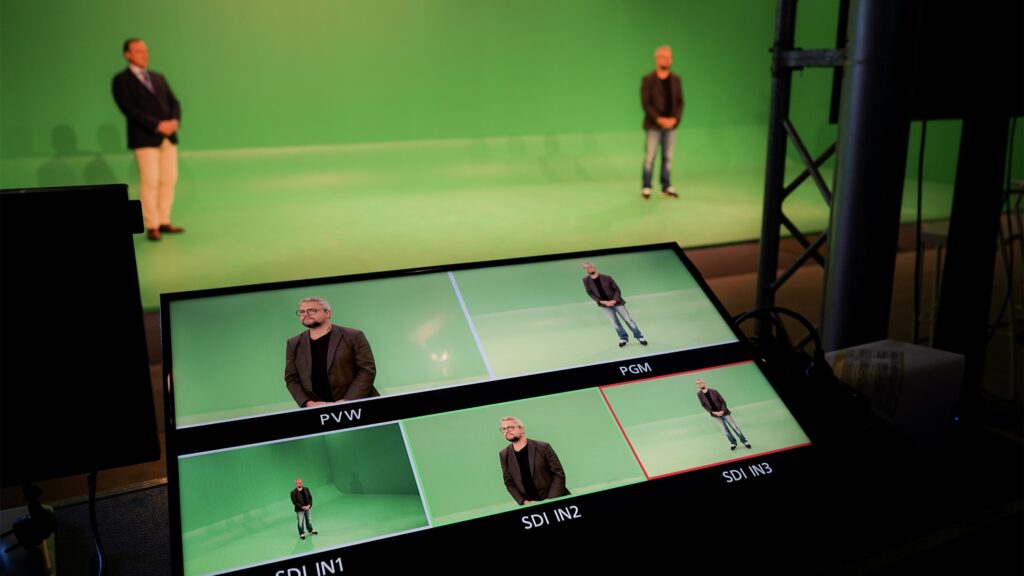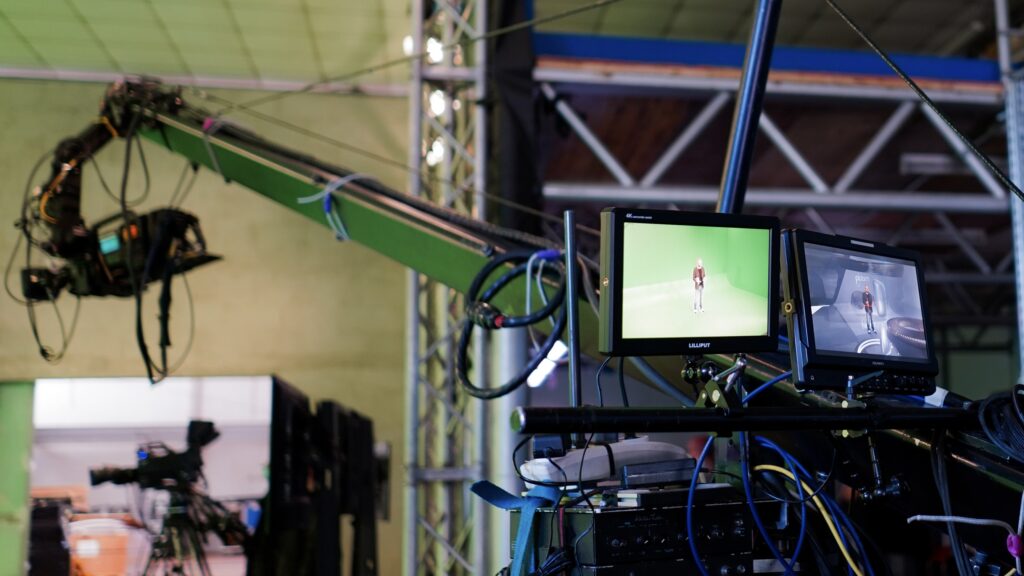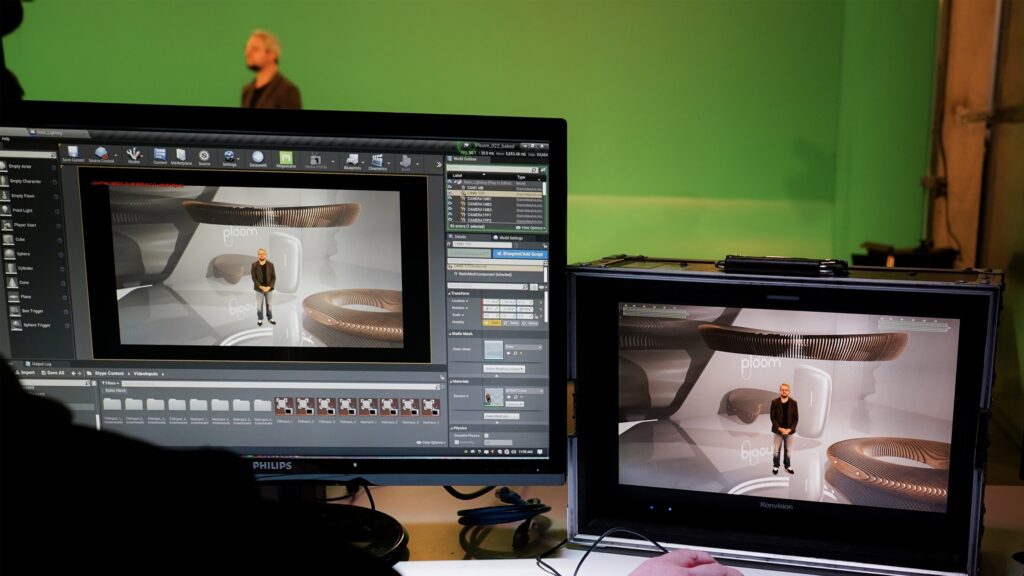 LUTHER REINVENTS THE PHYSICAL EVENT IN A DIGITAL KEY THANKS TO THE BRIDGE.
Our platform, The Bridge, is capable of including all tools necessary to giving any online event an unprecedented charge of innovation. Every participant has their own personal account and can autonomously navigate throughout the platform. Through the social feed the brand or the company can provide users with the latest news updates. But the live streaming remains at the core of the platform, enriched with advanced contents capable of generating a unique and interactive experience and an engagement without boundaries.
A VIRTUAL WORLD WHERE THE PRODUCT IS ALWAYS AT THE CENTRE, AND THE EVENT IS A CONTINUOUS DISCOVERY.
The product plays the absolute leading role. Users can interact and better understand the topics covered thanks to the advanced 3D technologies and the explanatory videos.
TECHNOLOGY AND CREATIVITY TO OVERCOME THE OBSTACLES IMPOSED BY THE PANDEMIC.
The digital event we have developed is an absolute novelty that transforms restrictions into opportunities for innovation. JTI has experienced a new way of enhancing and selling its products that positions the brand as a real game changer ready to offer its participants exciting and cross-medial experiences.
Relive the backstage to discover some of the techniques that made JTI's Digital Press Event possible.
Managing Director
Marco Venuti
Account Manager
Giulia Martinis
Senior Art Director
Flavio Milazzo
Motion Designer
Bartosz Druszcz
3D & 2D Motion Design
Web Design
Event Direction
Art Direction