Create the brand identity of the contemporary bun.
2015. Mention bun along the streets of the capital and you'll be followed by the echoes of turning heads and sideways glances. Rome is on the lookout for something, but hasn't heard yet. We have given it a name, a face and a voice with which to present itself. It had quite a few things to say. Welcome to The Bun Factory.
We have described the assembly of the perfect bun as a construction process and played with the concept to design its visual identity. A 360° storytelling came to life in the coordinated image of the factory, then transcribed to the menu, website, social media btl material and shooting.
THE INDUSTRIAL LOOK AND THE CHARACTERISTIC COLOUR PALETTE OF URBAN CONSTRUCTION SITES.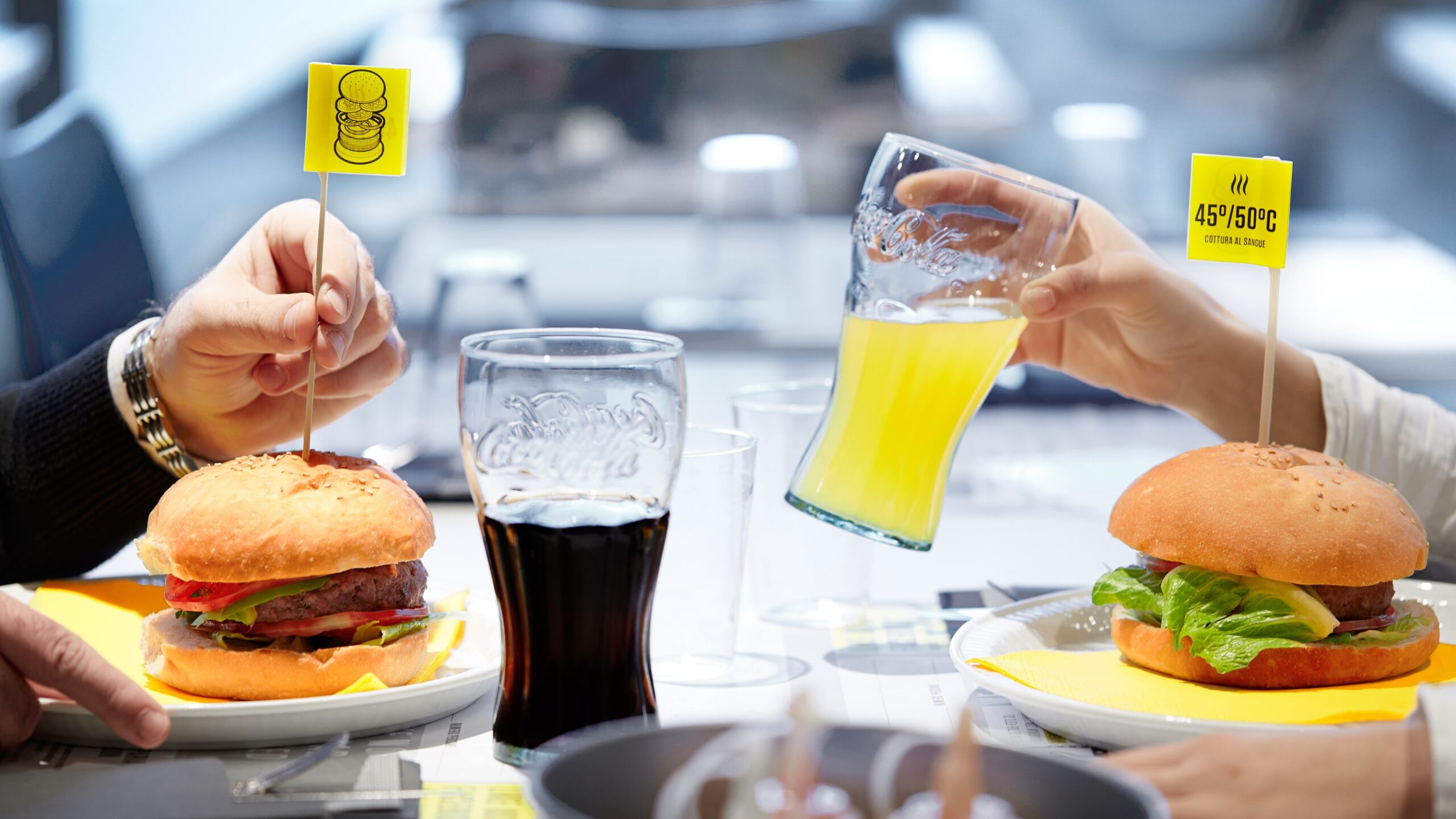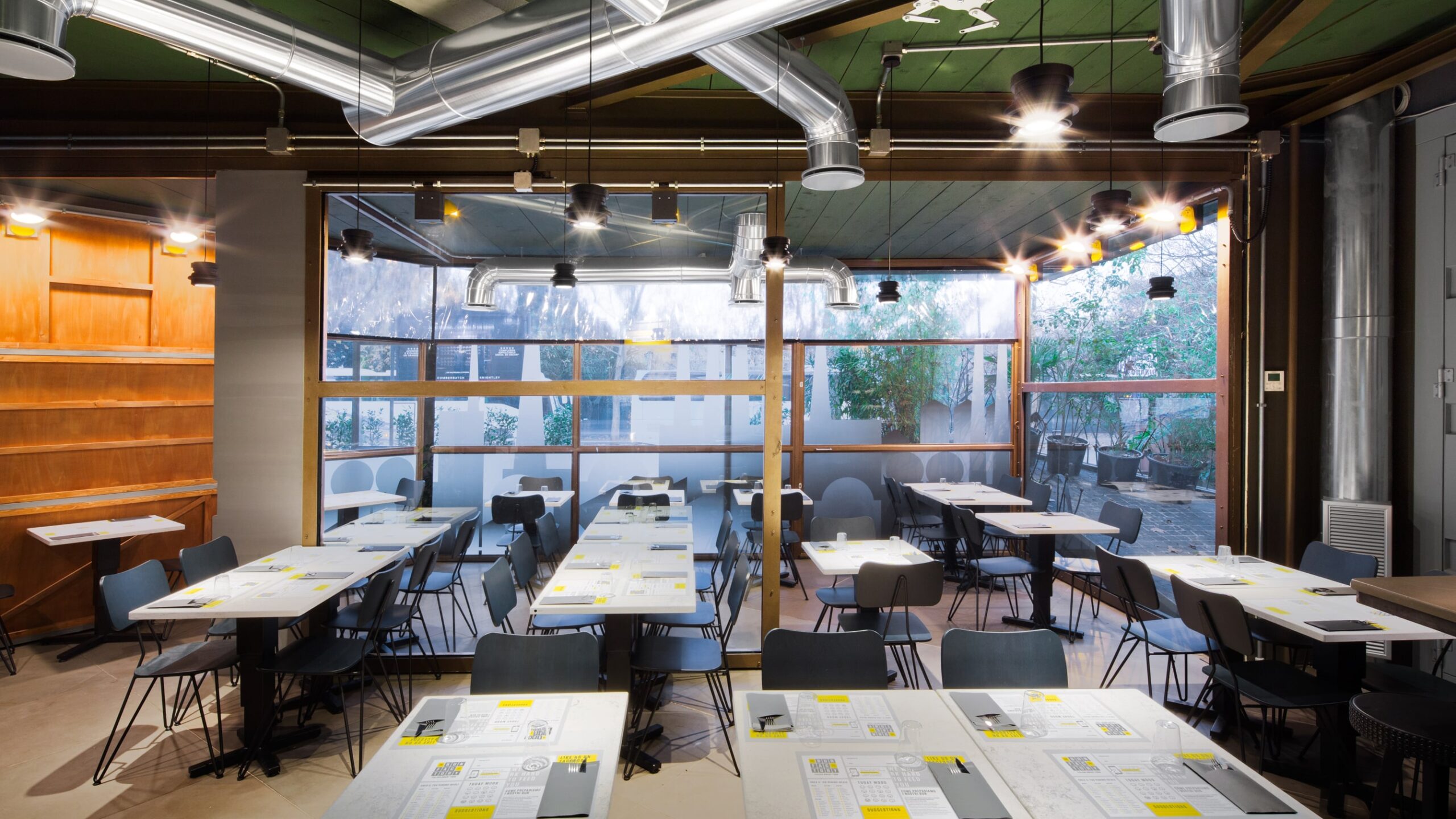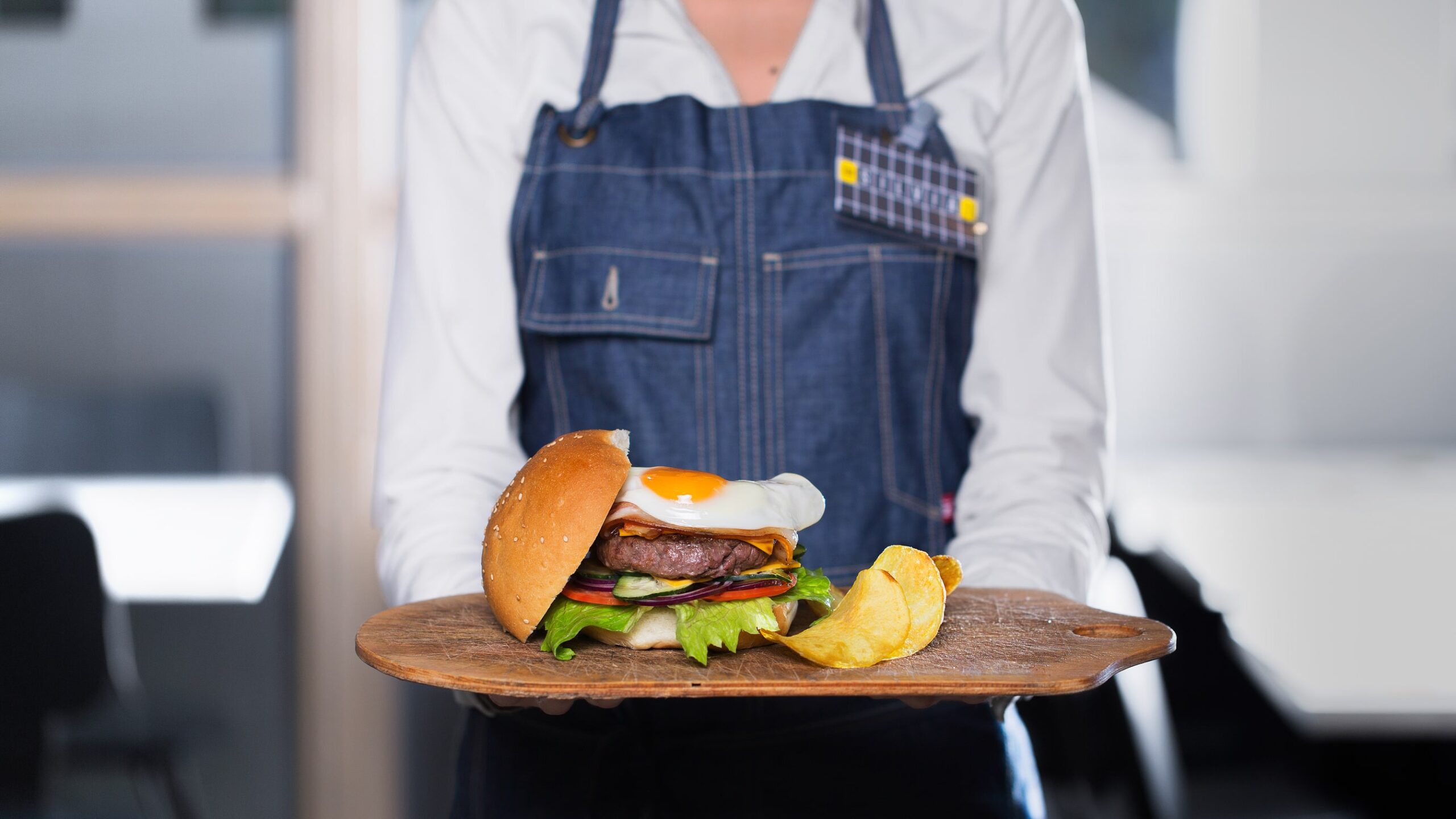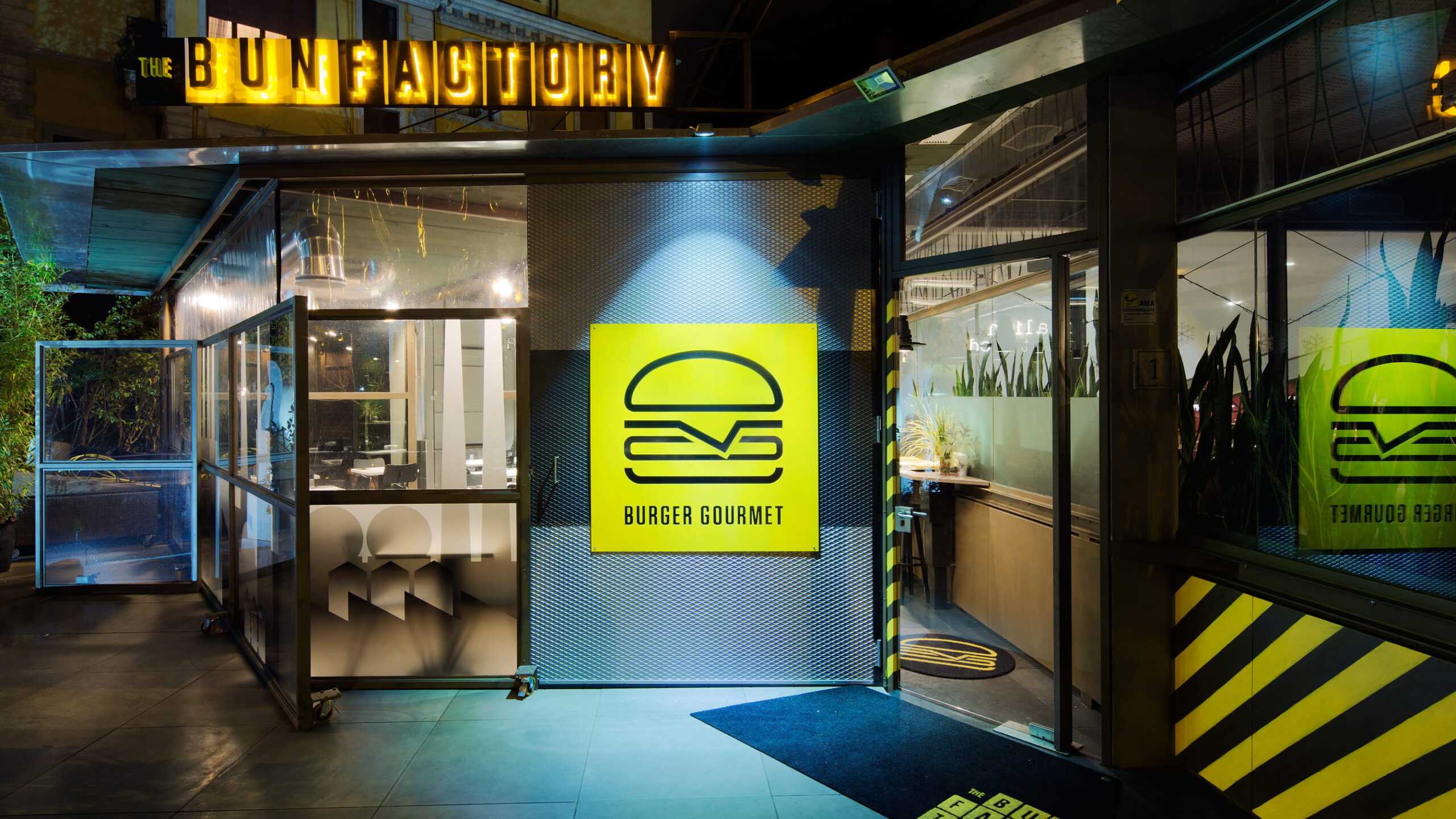 THE NEW LOCAL BATTLEFIELD
The Factory becomes the battleground of the eternal Italian conflict, an authentic bun fight. Each month a new regional bun arrives, each month a video tutorial on the making of. The gauntlet has been thrown down…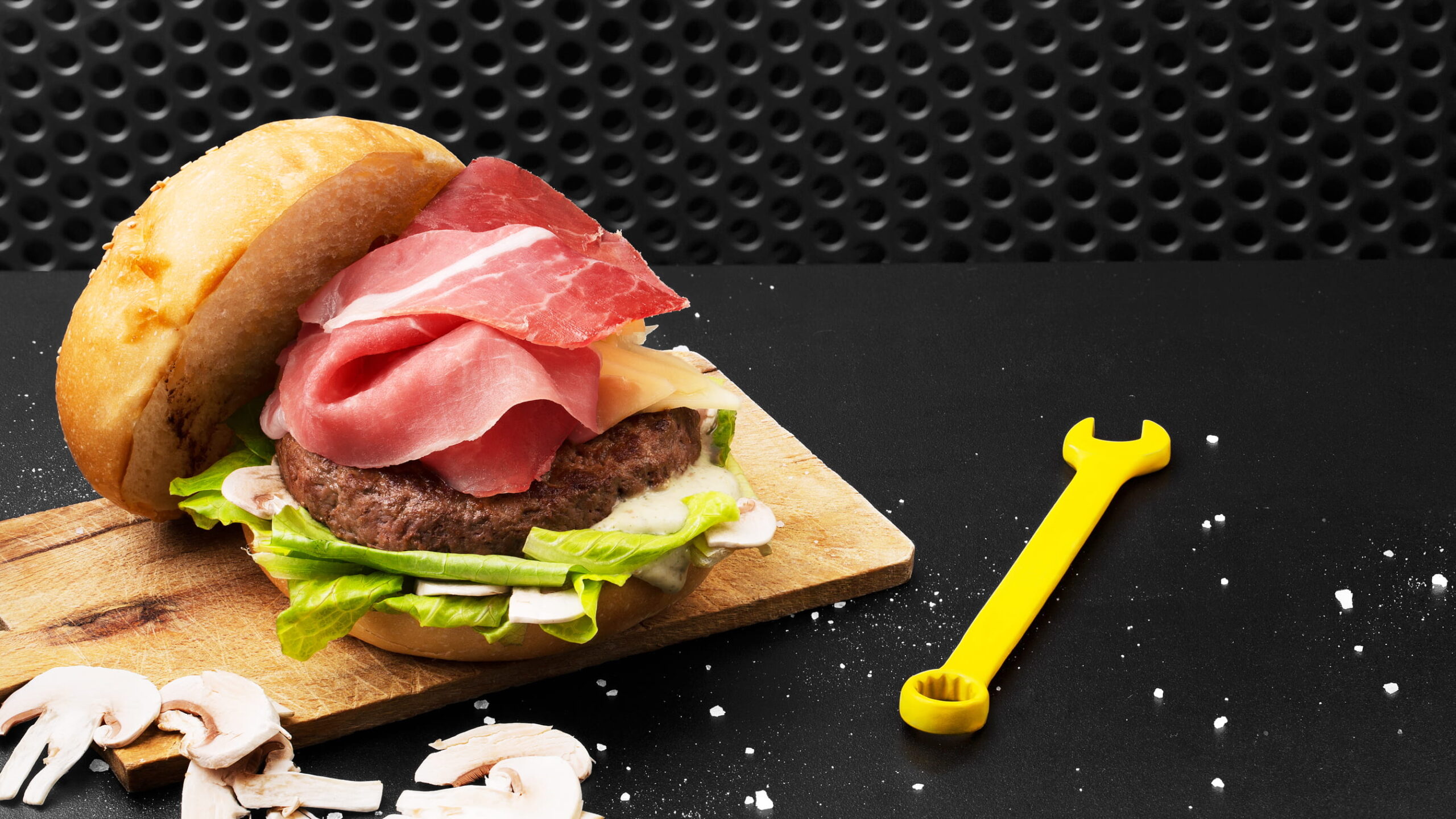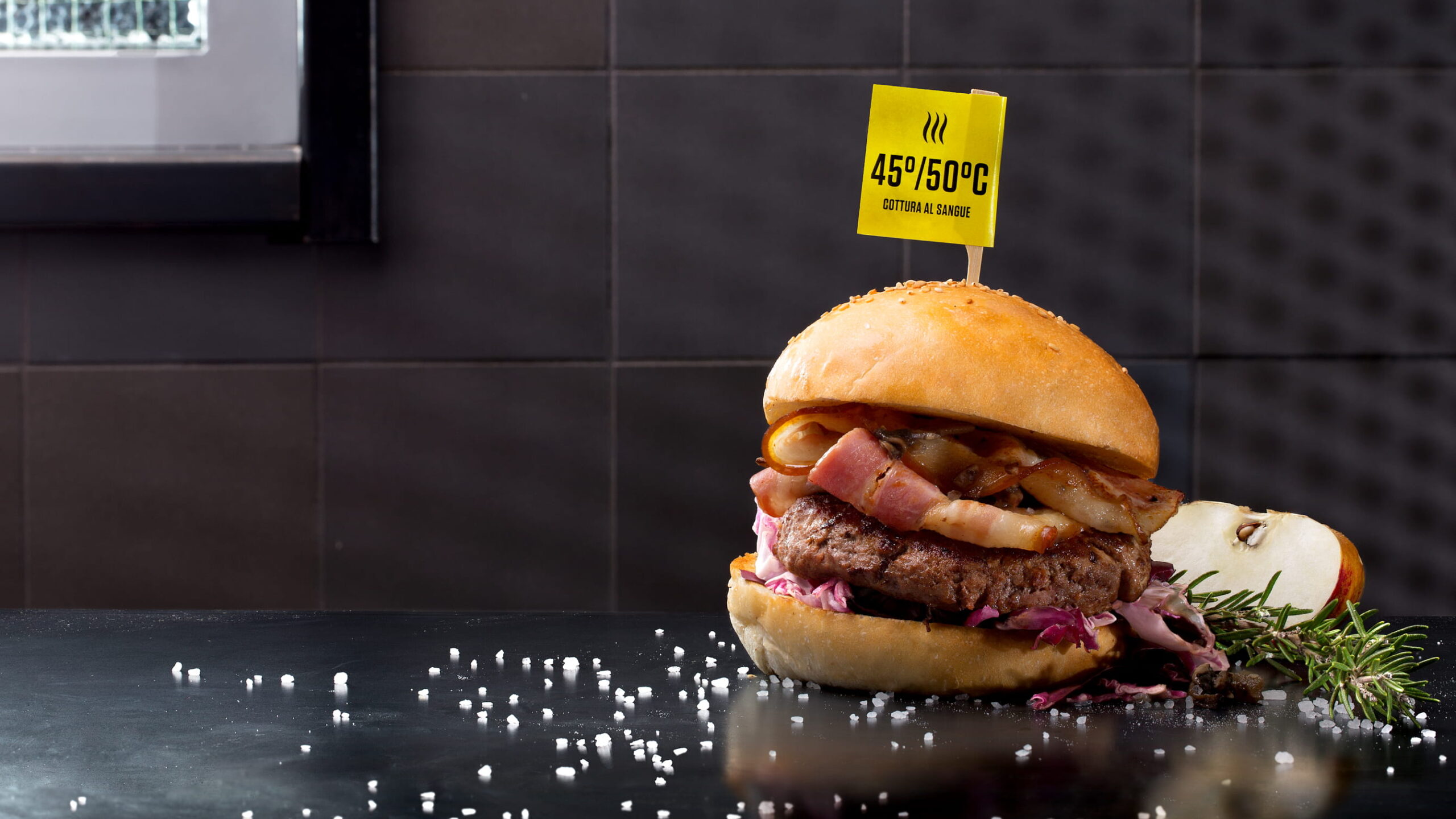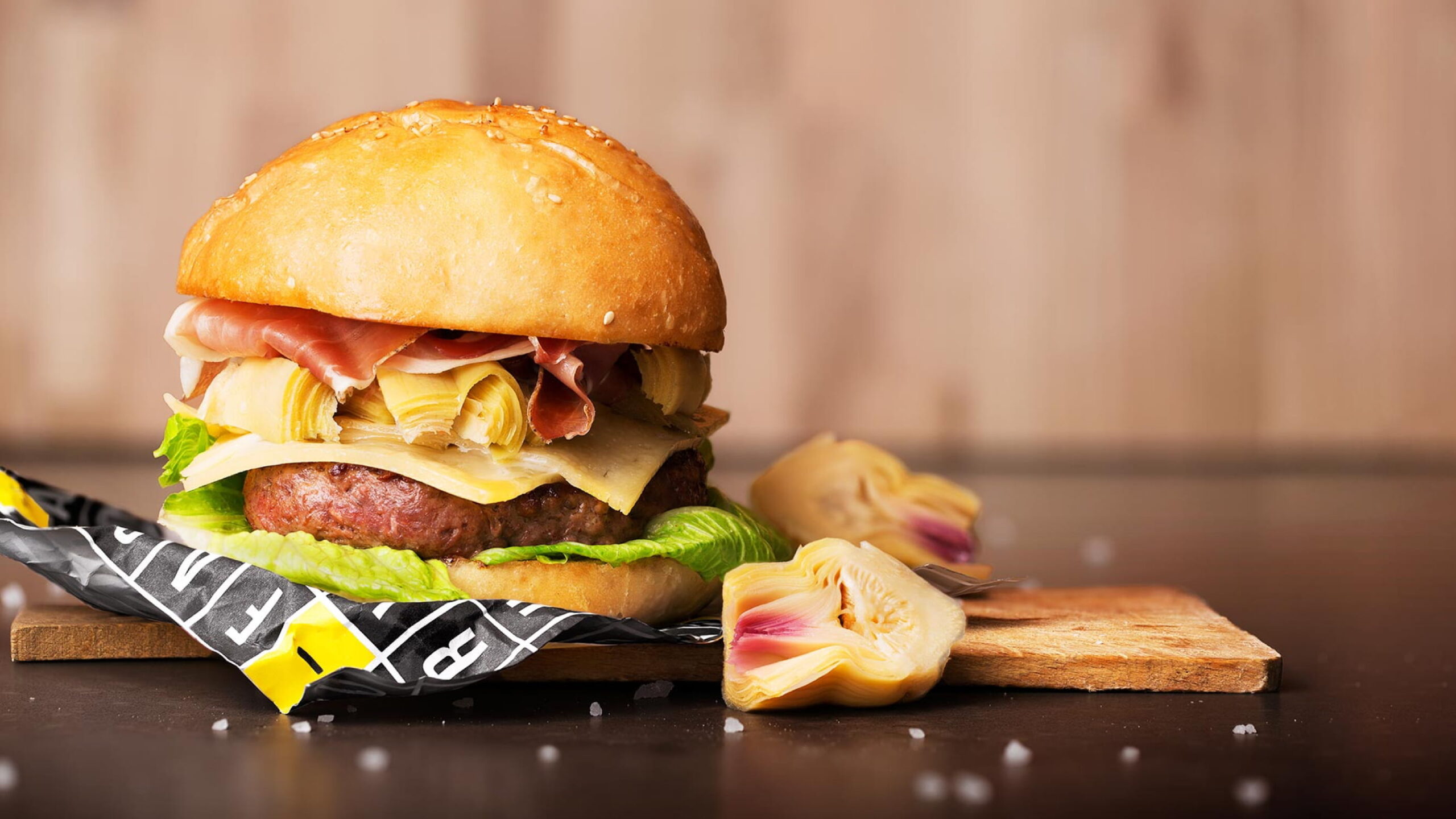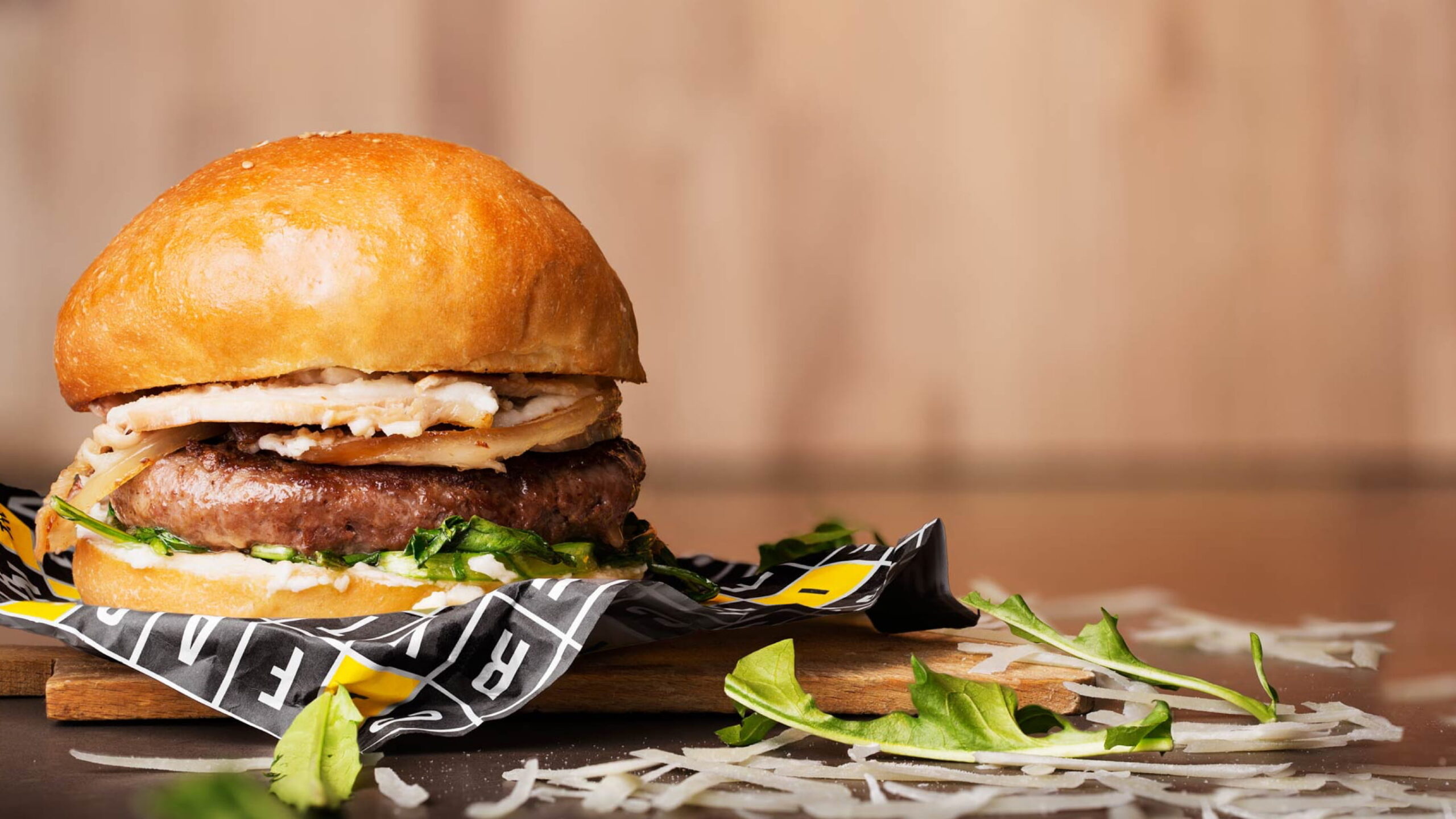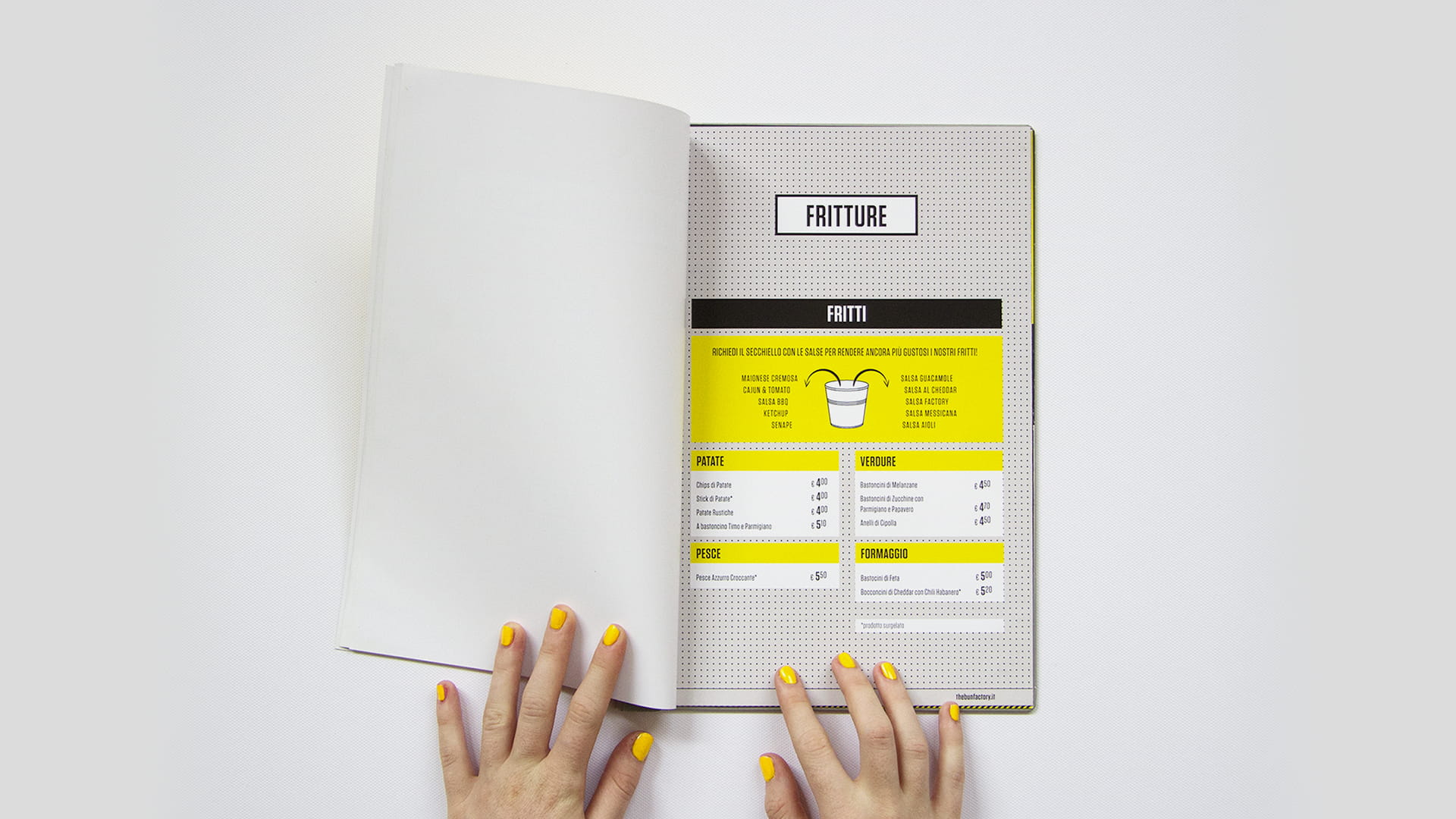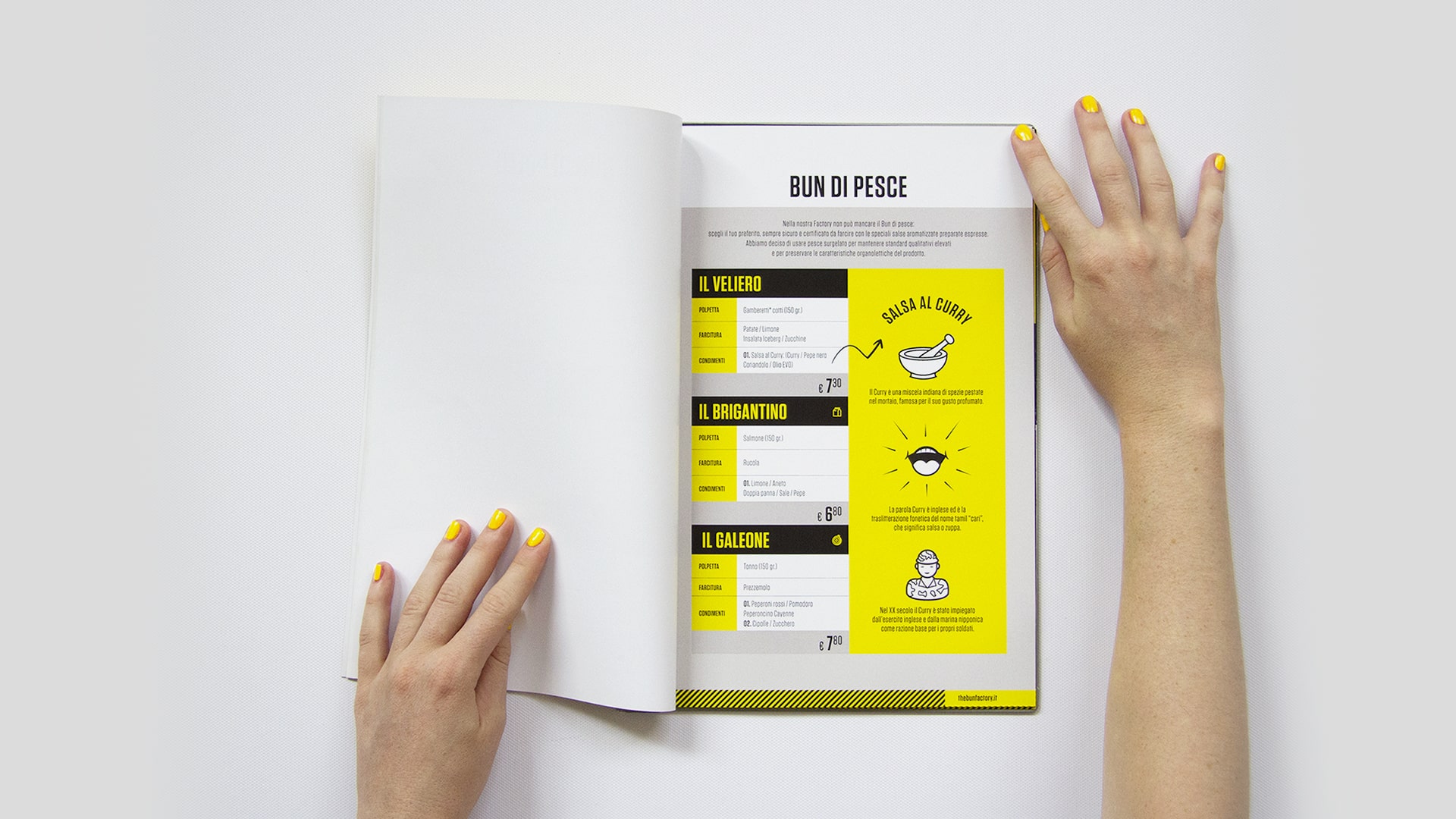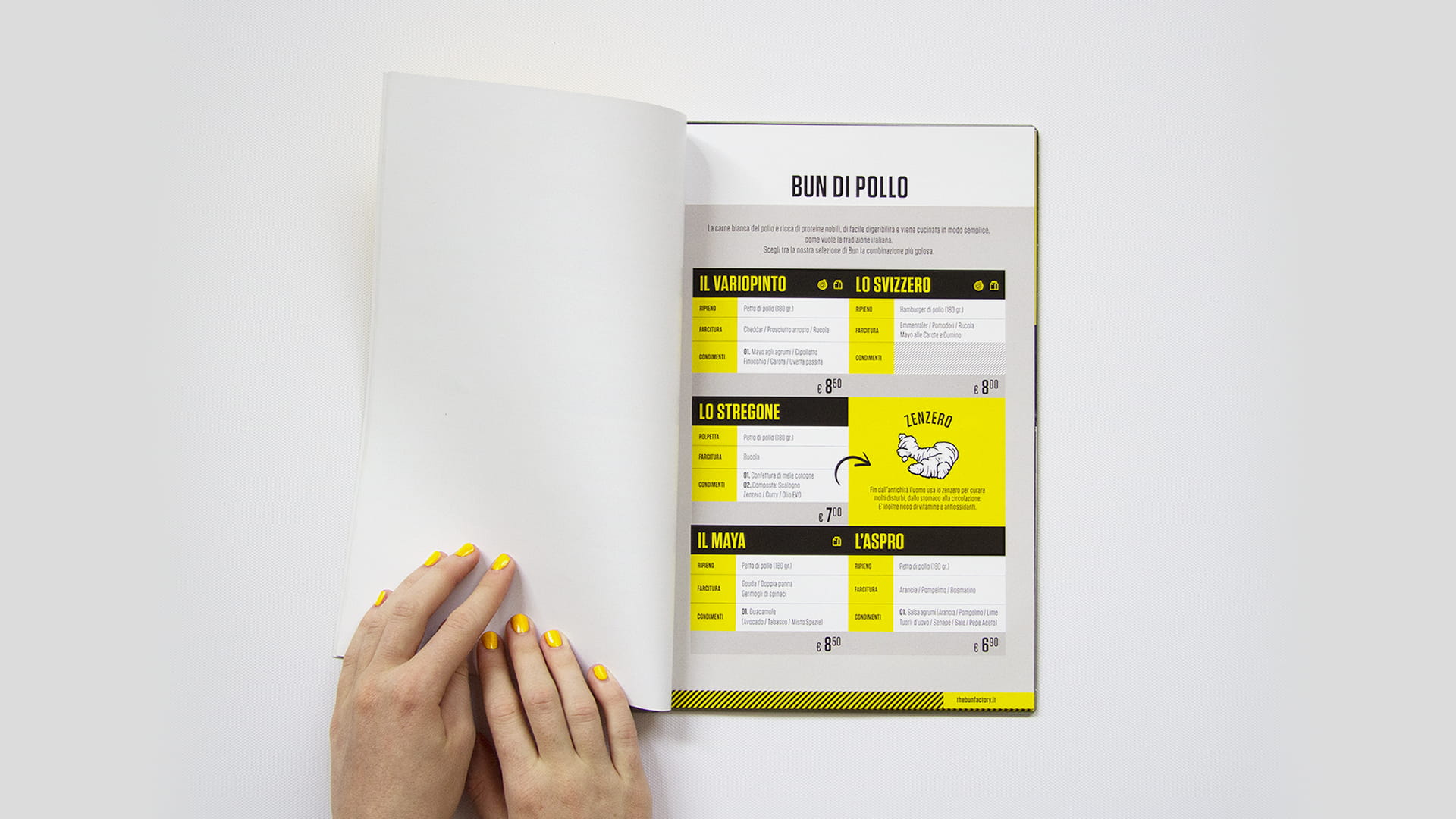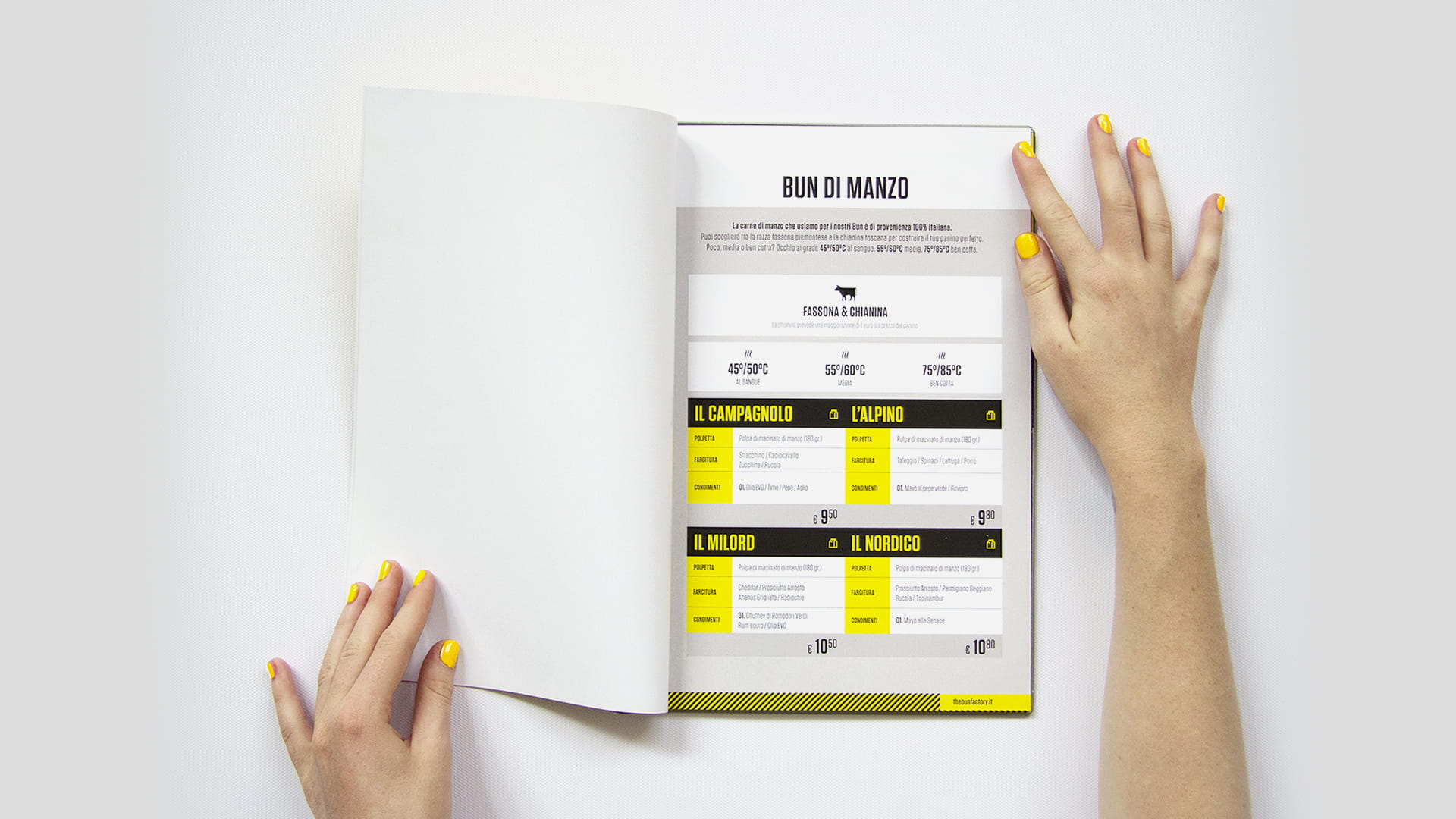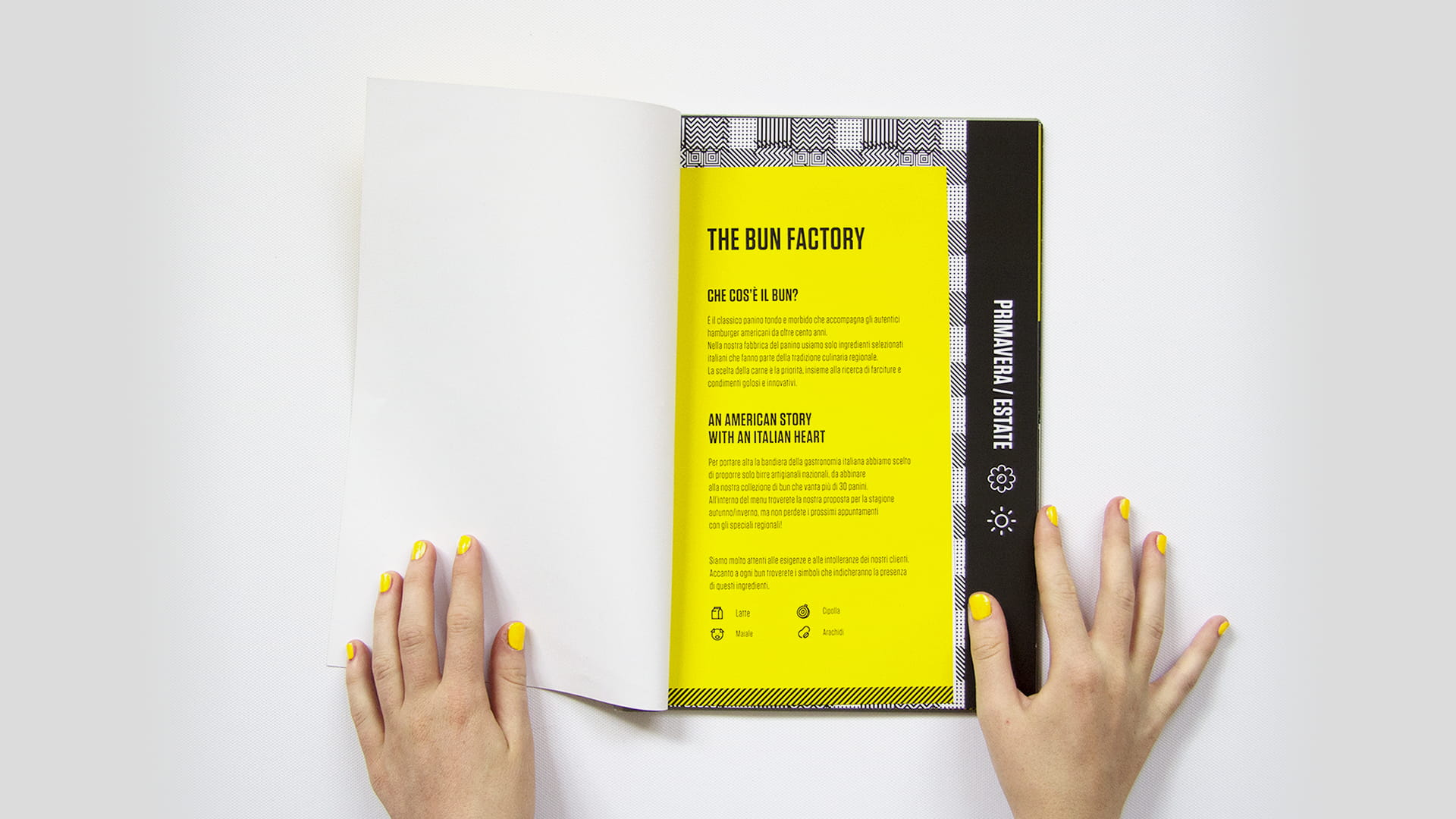 Creative Direction
Gioia Riccioni
Managing & Accounting
Giulia Martinis
Copywriting
Andrea Poggioli
Photography
Alessandro Campisi
Branding
Shooting
Art Direction
Copywriting
Website
Brand Contents
Social Media Management