Creating a web design for Italy's new colossus of film distribution.
In December 2016 the communication colossus Sky Italia and five of the largest independent production companies in Italy meet to rewrite the rules of the film distribution supply chain: the founding of Vision Distribution. Our web design company was called upon to create the web identity for the new player in Italian entertainment.
Not just a distribution company it is more of an innovative model, open and collaborative to sustain and stimulate Italian cinema productions. The digital face of Vision Distribution reflects the hybrid and disruptive nature of the project: catalogue and magazine meet in a website where feeds and latest releases can be seen and followed.
READ&TALK: A USER EXPERIENCE WITH TWO SOULS
A clean cut and dynamic interface allows users to freely navigate between the catalogue of the latest releases and the 'Let's Talk' page, where news, articles and interviews monitor the film industry's developments in real time.
THE START UP PHASE – PROMO LANDING PAGE
Before launching the official corporate site our web design agency created single landing pages for new releases. We created an ad hoc template which enables the viewer to see the trailer and a few photos shot on set, alternating them with additional content aimed at promoting the release of the film.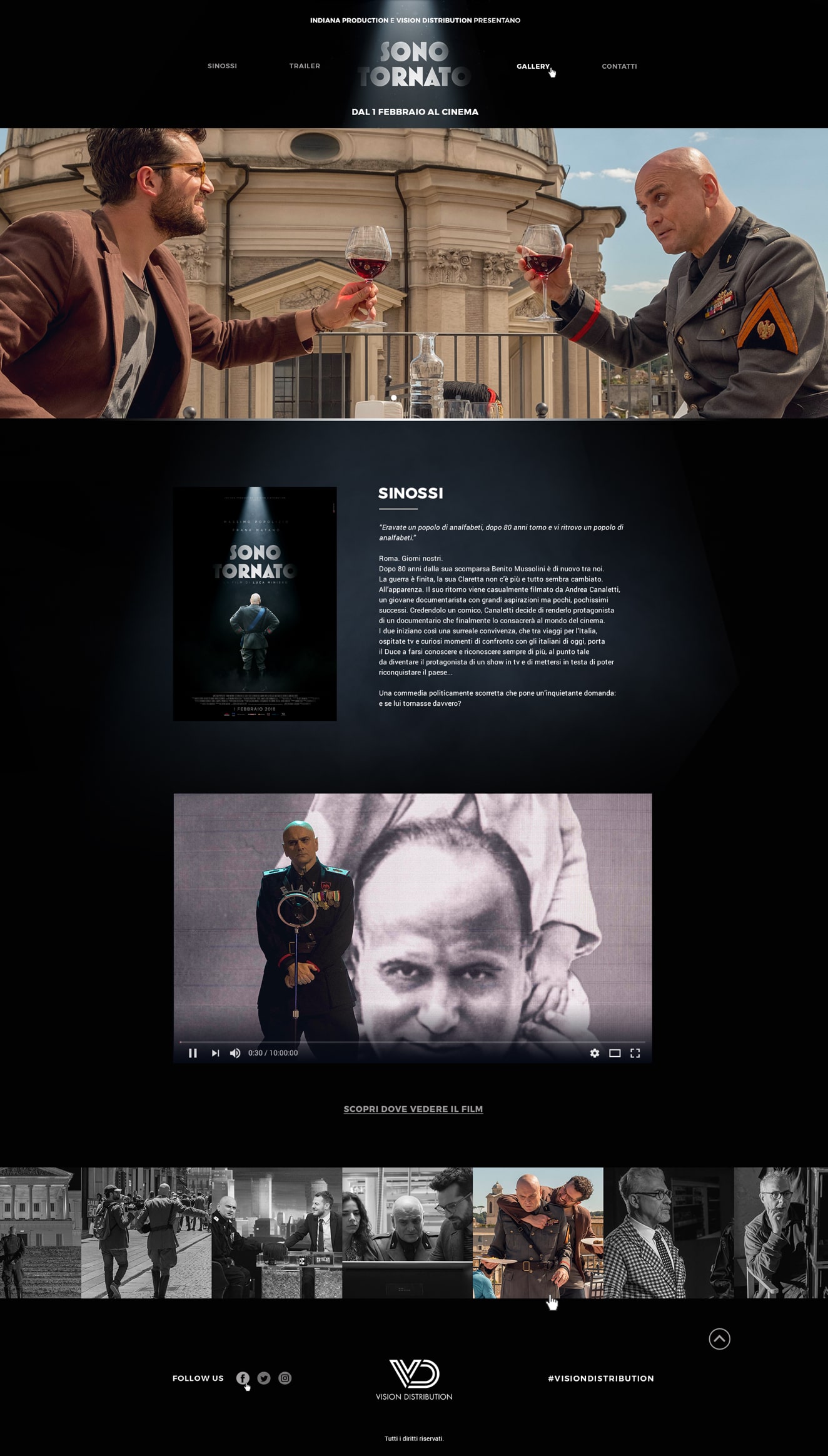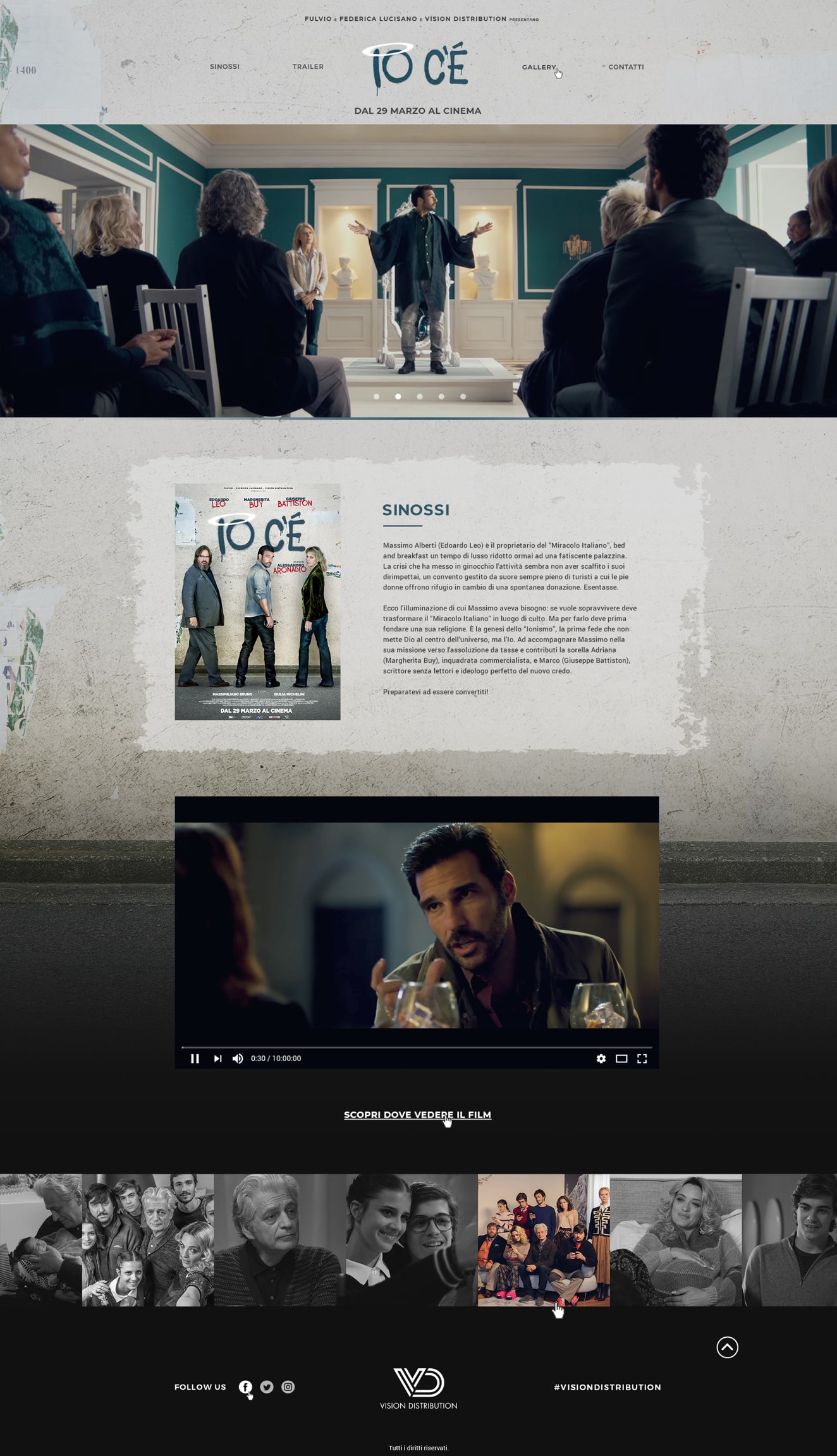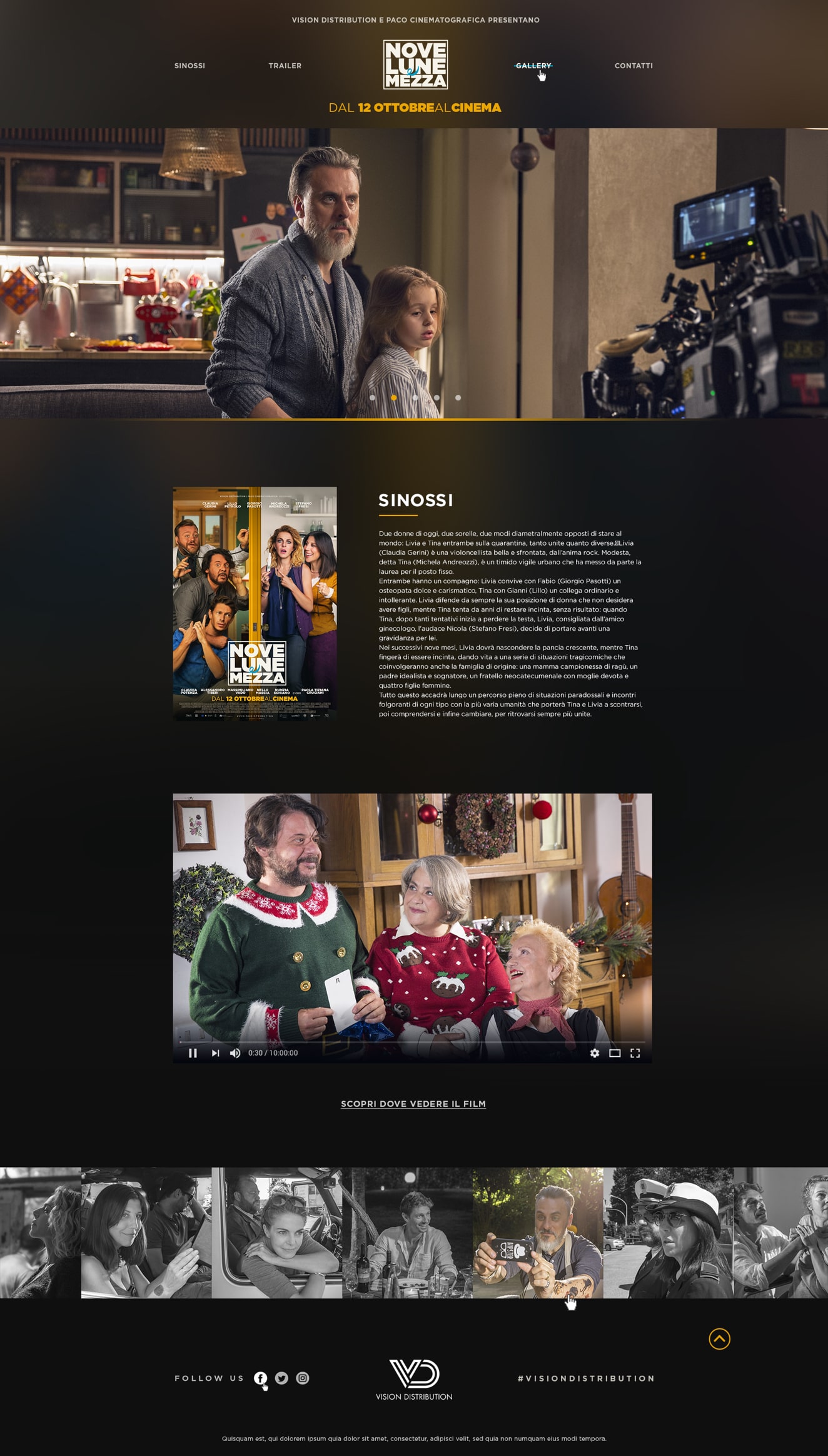 Managing Director
Marco Venuti
Account Manager
Giulia Martinis
Creative Director
Stanislao Migliorino
Web Designer
Flavio Milazzo
Coding
Algoritma
Architecture information
Web Design
UI/UX
Content Creation
Coding
Accounting