Culture, Public & No profit
Develop a circular social media campaign to promote the best offline experience ever: travel.
'You've never seen a post like this one'. The Lazio on Tour promotion allows all teens between the ages of 16 and 18 to travel free for a month. Our social media campaign agency set about engaging the target audience and promote the offer. Goal: 1.000.000 impressions in 30 days.
We set off the Facebook and Instagram campaigns in three theme areas: territory, travel and means of transport. Tone and contents play with jargon used on social networks moving them closer to the theme of travel, its challenges and the feeling of freedom, with the objective of highlighting the importance of living real experiences.
A CIRCULAR USER EXPERIENCE – ALL POSTS CARRY A CTA AT THE BOTTOM THAT REROUTES TO THE DEDICATED PAGE FROM WHICH ONE CAN REGISTER TO ACTIVATE THE PROMOTION.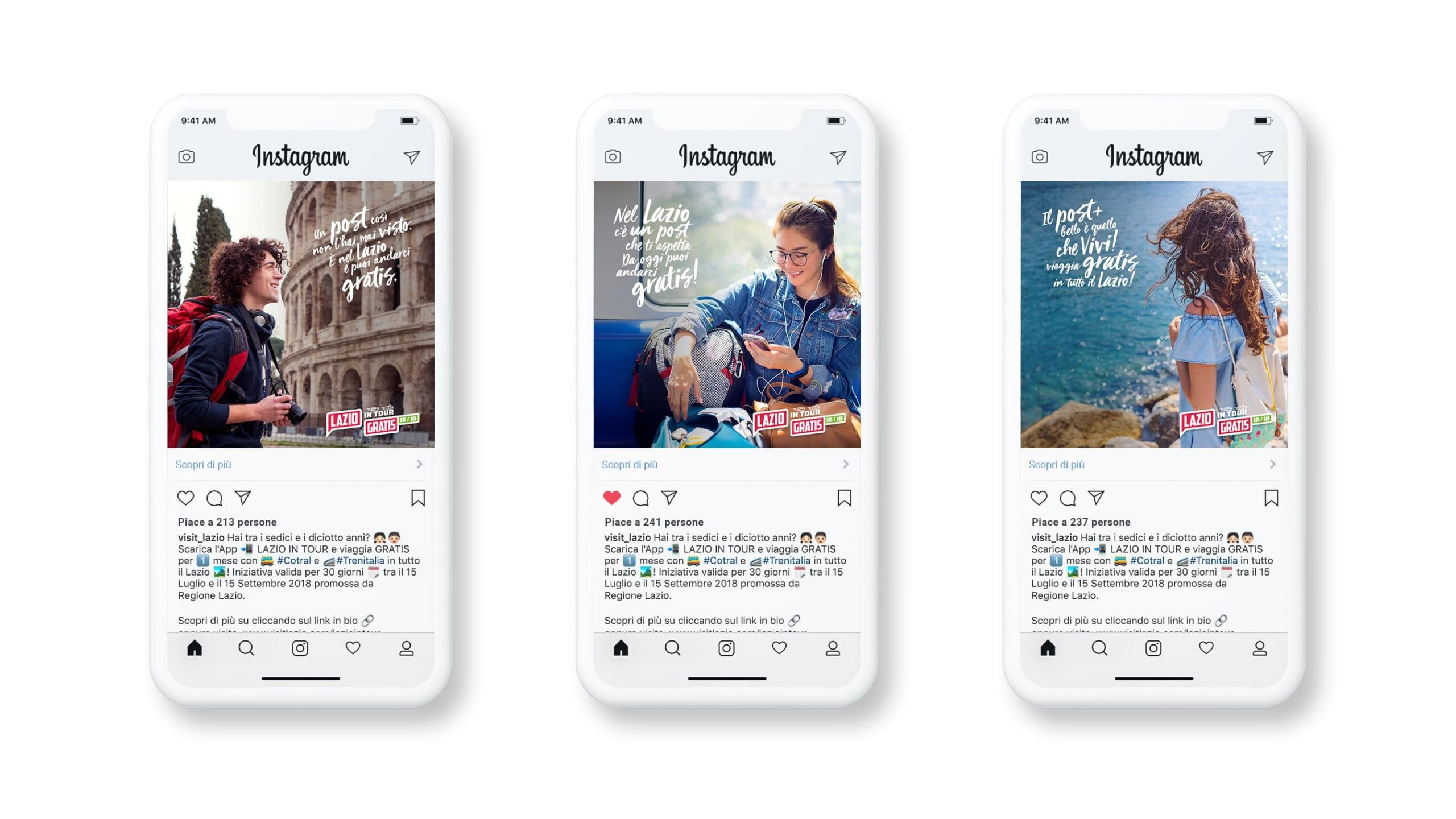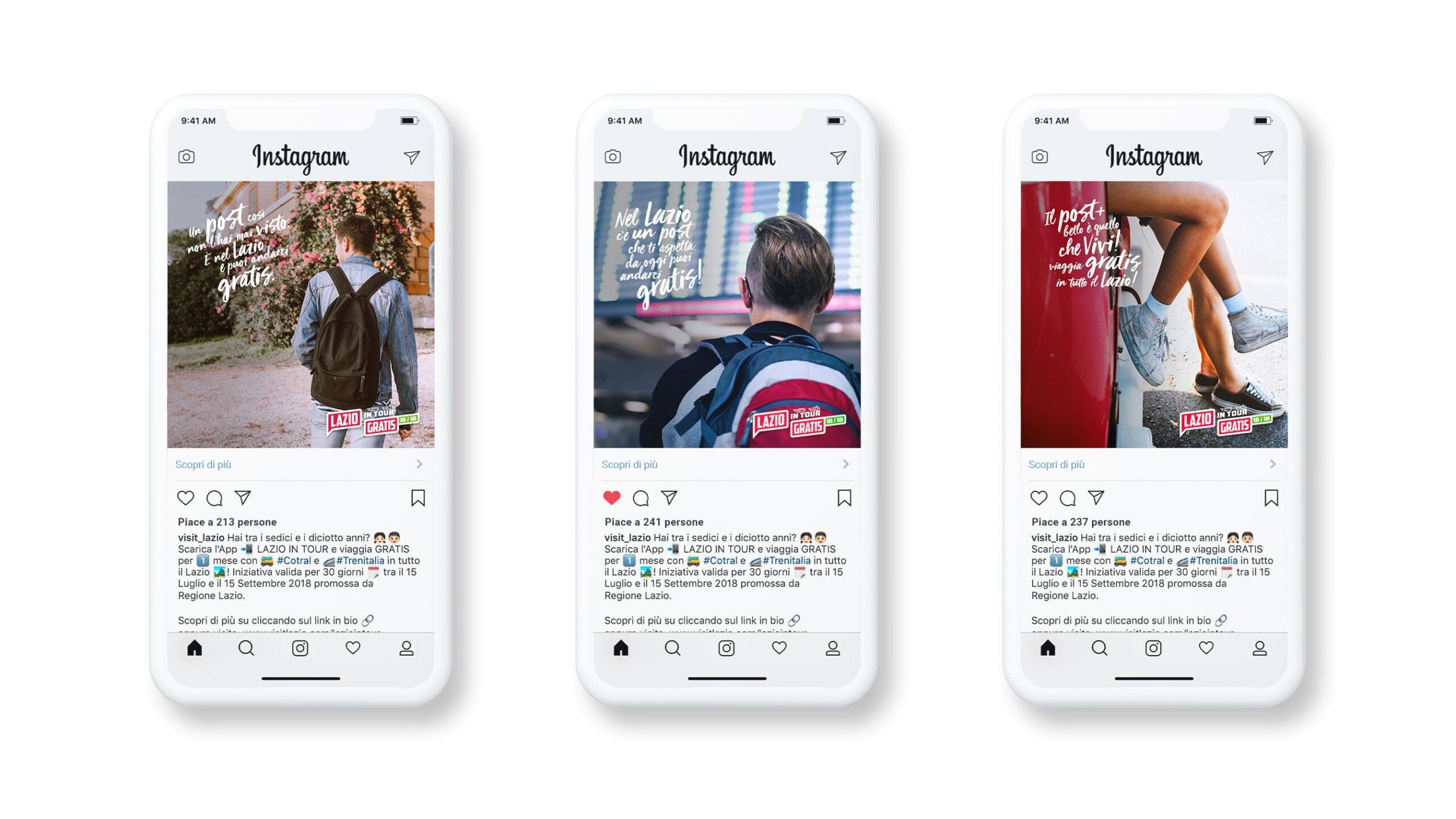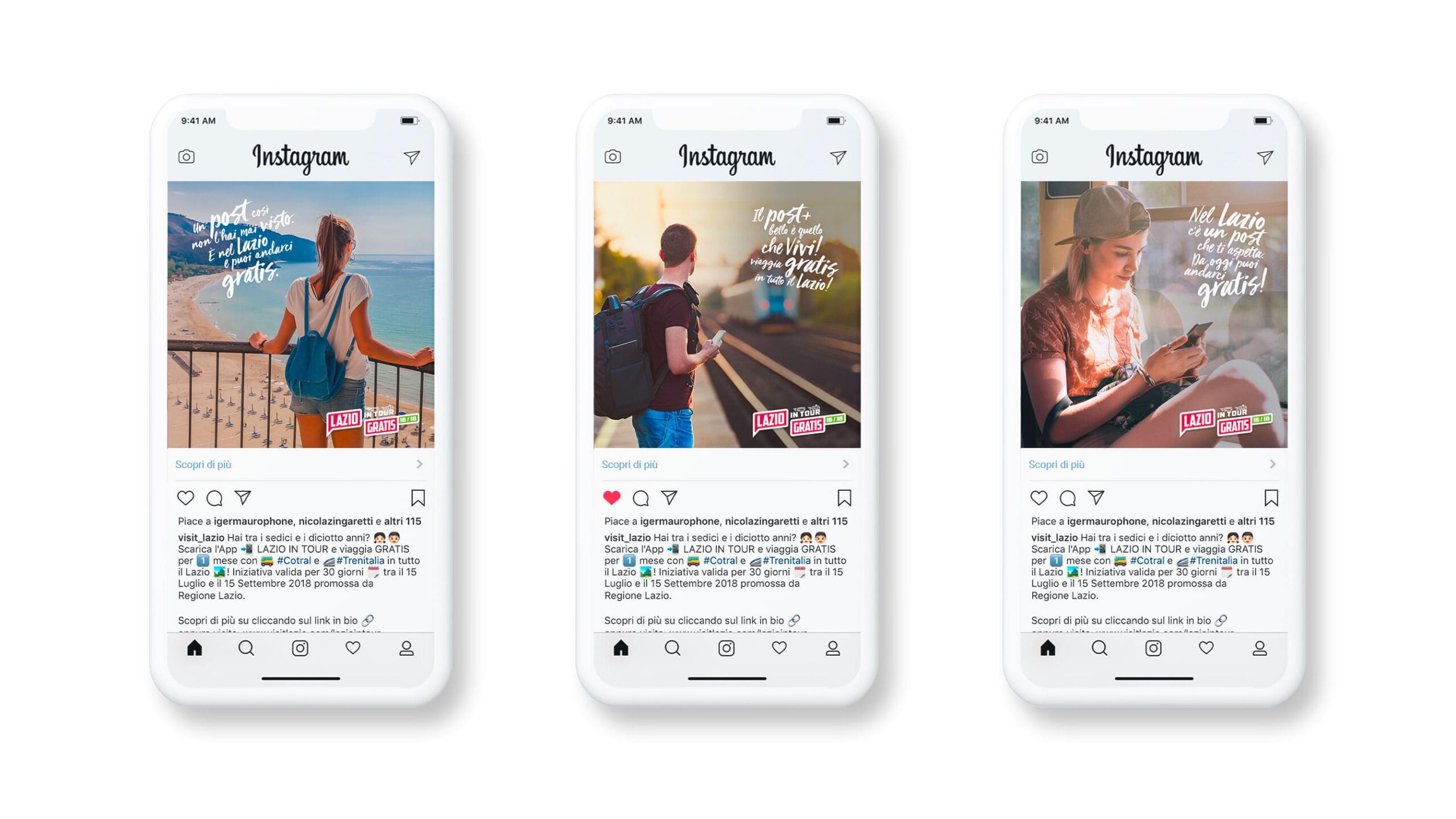 Art Director
Stanislao Migliorino
Social Media Manager
Roberto Magnanini
Account Manager
Luca Ciarpella
Graphic Designer
Flavio Milazzo
Copywriter
Andrea Poggioli
Motion Designer
Bartosz Druszcz
Copywriting & Storytelling
Creative Campaign & Media Plan
Social Media Management